How to Permanently Delete A Folder?
If you need to permanently delete a folder from your computer, you have come to the right site. Users have different reasons to do something drastic as erasing files definitively. For example, they might need to get more space in their drives, or maybe they are planning to get rid of their devices, sell or give them away. This is a good idea to avoid data recovery, which could be a serious problem in case another person uses these devices. The best option is making sure all important information has been deleted in a permanent way and so avoid its use.
Easy ways to permanently delete a folder
Deleting a folder from your computer is not enough to make it disappear completely. It can be easily recovered if people use a good data recovery program, so it is better to make a permanent deletion. Some users think that formatting could be the best alternative to erase information definitively, but this is not completely true because they can be restored by a data recovery software and even by any other simple way found on the web. There are diverse data erasure you can use to permanently delete files and one of the best programs used for carrying out this task is AweEraser .
AweEraser is a reliable and quick software to permanently delete all types of files, including photos, videos, audios, images, contacts, e-mails, documents, archives, programs and others. It can be used to delete data in different devices. It is important to make a data backup before making a permanent deletion. You need to download and install AweEraser data erasure on the computer and then choose what you really want to erase. AweEraser provides three different ways to permanently erase data:
Mode 1: Erase a folder from the computer.
This first tool is great for erasing selected folders or files, so if you only want to delete some or a specific folder, this mode is the best alternative. Just select the folder and then click on the Erase button to permanently shred it.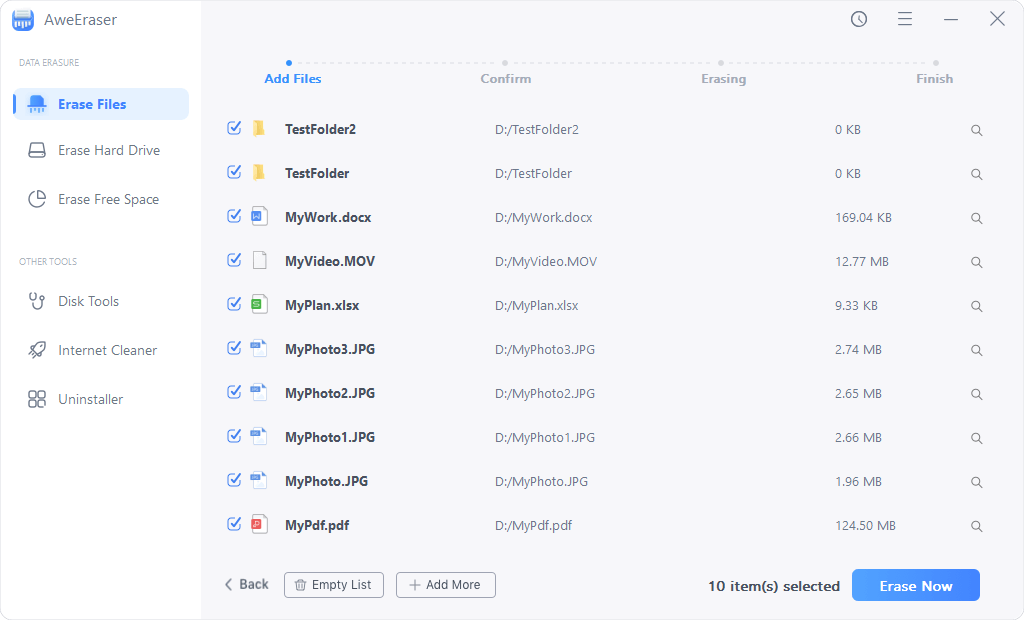 Mode 2: Erase hard drive - all data including folders will be permanently erased.
This mode will help you wipe the entire hard drive, so all its information will be deleted in a permanent way. After choosing this mode, you have to click on the Erase button and all files will be deleted definitively.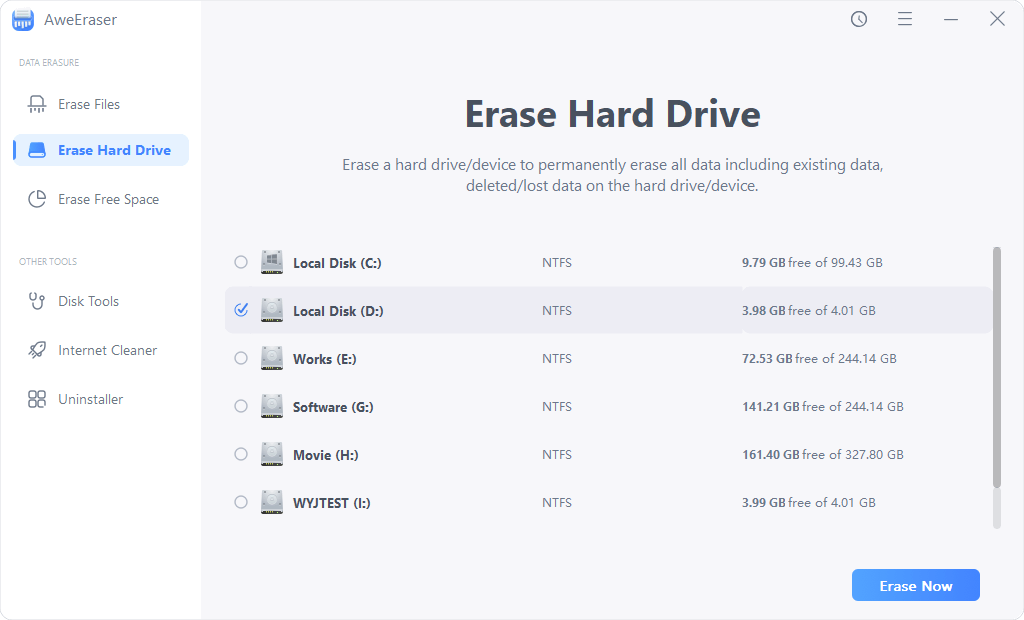 Mode 3: Erase already deleted folders on the computer.
This mode is useful for people who need to wipe deleted data on a hard drive. AweEraser will erase the already deleted files/folders. Choose this option and click on the Erase button. It does not affect or delete the existing data. If you use this option, you will prevent deleted file recovery, since these have been permanently erased.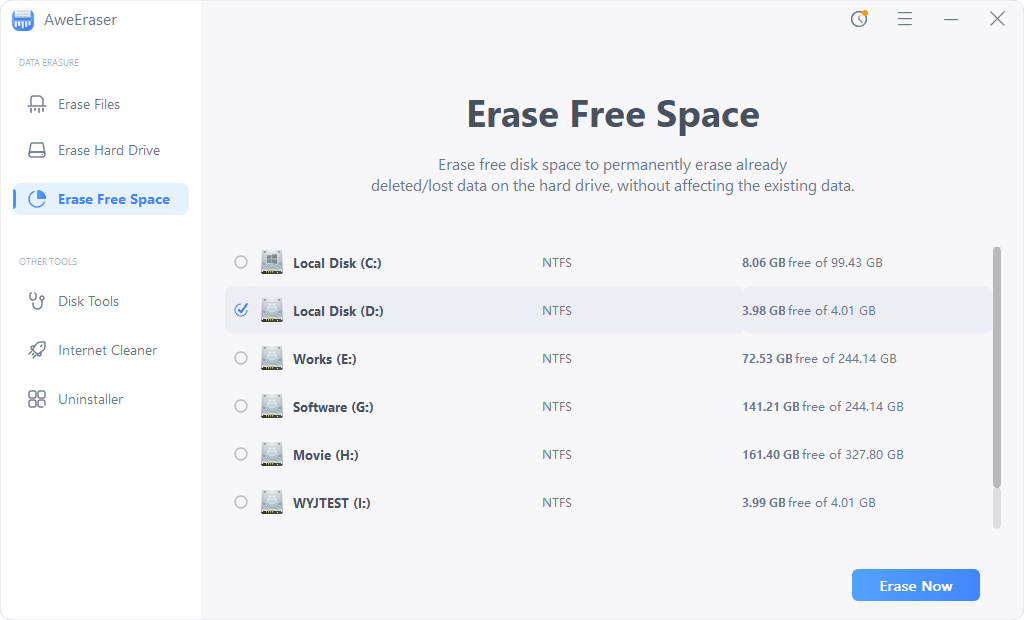 AweEraser is a great software to delete folders in a secure and permanent way and the best of this program is that you can erase files without damaging hard drive. After permanent deletion, your device will be ready to be used again by you or any other person.