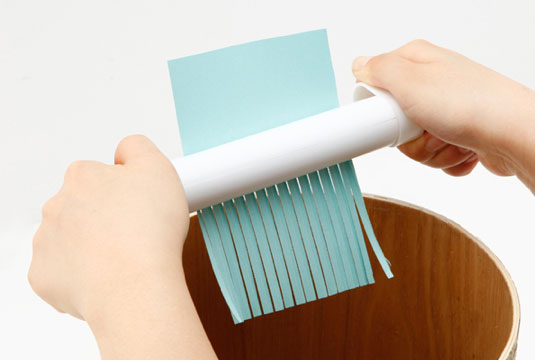 Secure, Reliable and Comprehensive Mac Data Erasure Software
AweEraser for Mac is secure and certified Mac data erasure software. It offers secure and flexible data erasure for individuals, enterprises and organizations. With certified data erasure algorithms, it will permanently erase your sensitive data. You hard drives or devices then are able to be securely resold, reused or recycled after data erasure by AweEraser for Mac.
Flexible Data Erasure Solutions
Flexible data erasure tools to meet data erasure needs under different situations.

File Shredder for Mac
Permanently shred files/folders from computer, Mac hard drive, SSD, or storage media device, beyond the scope of data recovery.

Disk Wiper for Mac
Securely wipe entire hard drive or external storage device to erase all data and traces on the hard drive/device. All your data will be permanently erased.

Free Space Eraser for Mac
Erase free space of hard drive/device, trash bin to permanently erase already deleted/formatted data without affecting the existing data.
Other tools:
Browser Cleaner: clean up all browsing histories, caches, junk, etc by only 1 click.
Uninstaller: Easily uninstall unwanted applications and clean up all leftovers on your Mac.
Powerful Mac Data Eraser
AweEraser can securely erase any type of data from Mac computer, HDD, SSD, USB flash drive, memory card, SD card, digital camera, RAID, Server, external hard drive, or any other storage device. It offers military & government data erasure standards (including DOD 5220.22-M, U.S. Army AR380-19) to ensure your data has been permanently erased. After data erasure, your data is permanently lost, can't be recovered by any data recovery software or manual data recovery service.
Safe and Cost-effective Mac Data Erasure Software
The No.1 Mac data eraser you will need before you sell, donate, give away or lend your Mac/device.

Secure Data Erasure
AweEraser offers 100% safe and fast data erasure for global users.
---
100% permanent data erasure.
100% safe and clean.
Will never cause any damage to your computer or device.
Will not affect the operating life of your hard drive or device.

Comprehensive Data Eraser
Permanently erase data information from various hard drives and devices
---
Support to erase all types of data from all types of hard drives or storage media devices.
Conveniently clean up internet browsing history, and caches, uninstall applications
Full data erasure reports.

Cost-effective Data Eraser
This is complete DIY data erasure tool. Erase data in easy & cost-effective way
---
Flexible and user-friendly interface.
Only $29.95 to purchase lifetime license code.
30-days money back guarantee.
Erase data from unlimited devices.
Free lifetime updates.
Tech Spec
Data Erasure Standards:
HMG Infosec Standard 5 (1 pass)
German FOFIS (2 passes)
DOD 5220.22-M (3 passes)
U.S. Army AR380-19 (7 passes)
Peter Gutmann's algorithm (35 passes)
System & Disk Space:
OS X 10.7 or later
At least 60 MB free disk space
File System:
FAT16, FAT32, exFAT, HFS+, HFSX
Reviews
J Williams
Really good tool for Mac data erasure. Thanks for provding so amazing application. Highly Recommended.

Korn
Before I sell my iMac, I install AweEraser, it quickly erases my data. I test it. No trace left. Thanks a lot.

Hertor
Amazing disk wiper. I never know that I can erase hard drive on Mac so easily. AweEraser for Mac is the best...
Read More Reviews

Can it erase Solid-state drive?

Yes, it supports to erase data from SSD or wipe the SSD.

Is this lifetime license code?

Yes, after you purchase, you will get a lifetime license code and you can get the free lifetime upgrades and free lifetime tech support.