Windows Vista Data Recovery Software Full Version
Windows Vista data recovery software full download
Windows Vista is an operating system developed by Microsoft. It offers an advanced version providing reliability, security and better performance. Among its characteristics we can mention that it may detect hardware problems before they occur; it protects against some newer generations of threats and it also makes simpler the desktop configuration management. We also have alternatives to recover deleted files from Windows Vista. Through this article, we will provide some information to retrieve documents or files.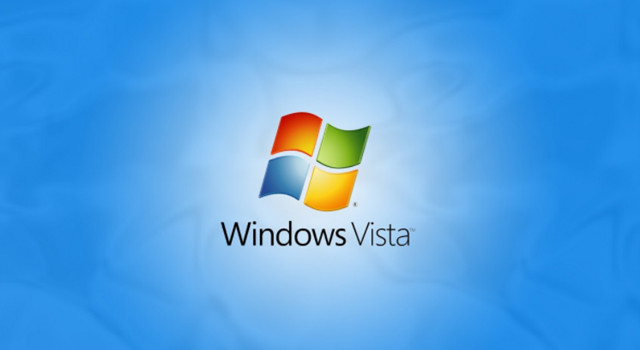 Magoshare data recovery is the full version of Windows Vista data recovery software. Don't need license code or activation code, you can recover deleted/lost data from Windows Vista hard disk drive. It also can help you recover lost data from USB flash drive, memory card or digital camera, etc under Windows Vista. Now download full Windows Vista data recovery software and install it on your Windows Vista computer.
Easy steps to recover lost data in Windows Vista
When deleting files or any documents, these remain stored in the recycle bin on the computer, so we can retrieve them if we need them back. This process is very easy and we only have to follow these simple steps. First, we have to look for the Recycle Bin on the pc and open it. Once it is open, we can select the files we need back and click on the Restore button and these files return to their original locations.
Magoshare Data Recovery is fully compatible with Windows Vista and other Windows operating systems. When users want to recover lost data in Windows Vista, it is a good choice because it is powerful and easy to use. It not only can recover deleted, formatted data in Windows Vista, but it also can recover lost data in Windows Vista due to OS crash, virus infection, logical error, partition loss, etc. Now, let's show you how to easily recover lost data in Windows Vista with Magoshare Data Recovery.
Step 1: Choose the hard drive where you lose your files.
Run Magoshare Data Recovery on your computer, then just choose the hard drive where you delete or lose your files. You also can choose the deleted/lost hard drive partition in Windows Vista.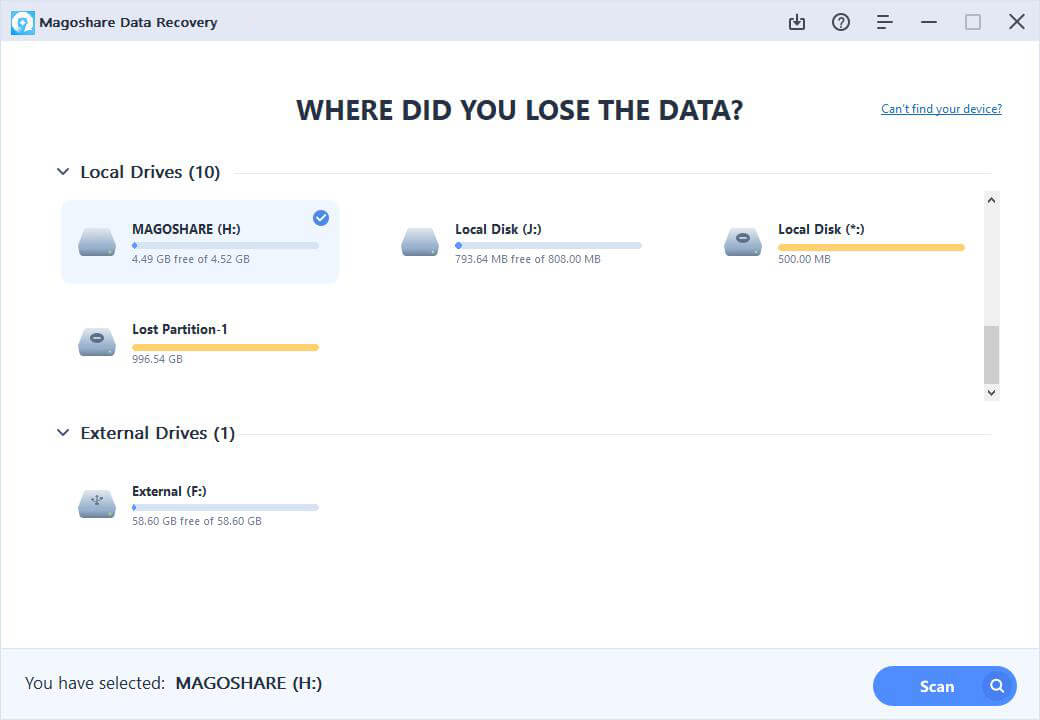 Step 2: Scan the Windows Vista hard drive.
Just click on "Scan" button, this software will deeply scan the hard drive partition and ensure finding all deleted/lost data.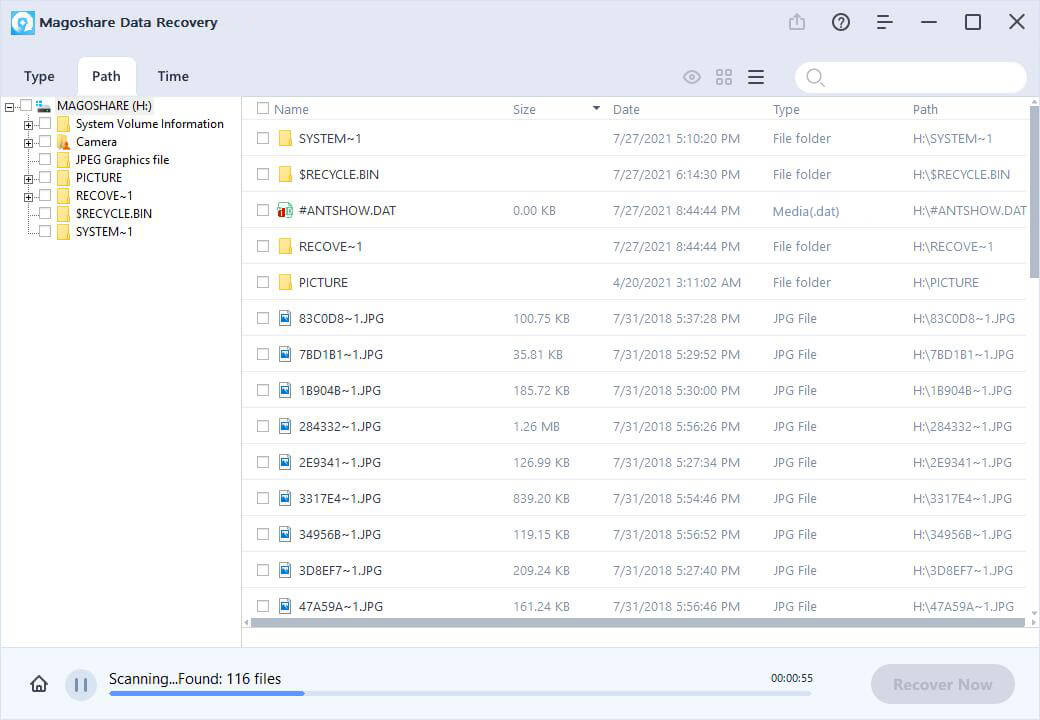 Step 3: Preview and recover lost data.
Once the scan is completed, you can preview and recover deleted/lost files. It is quick and simple.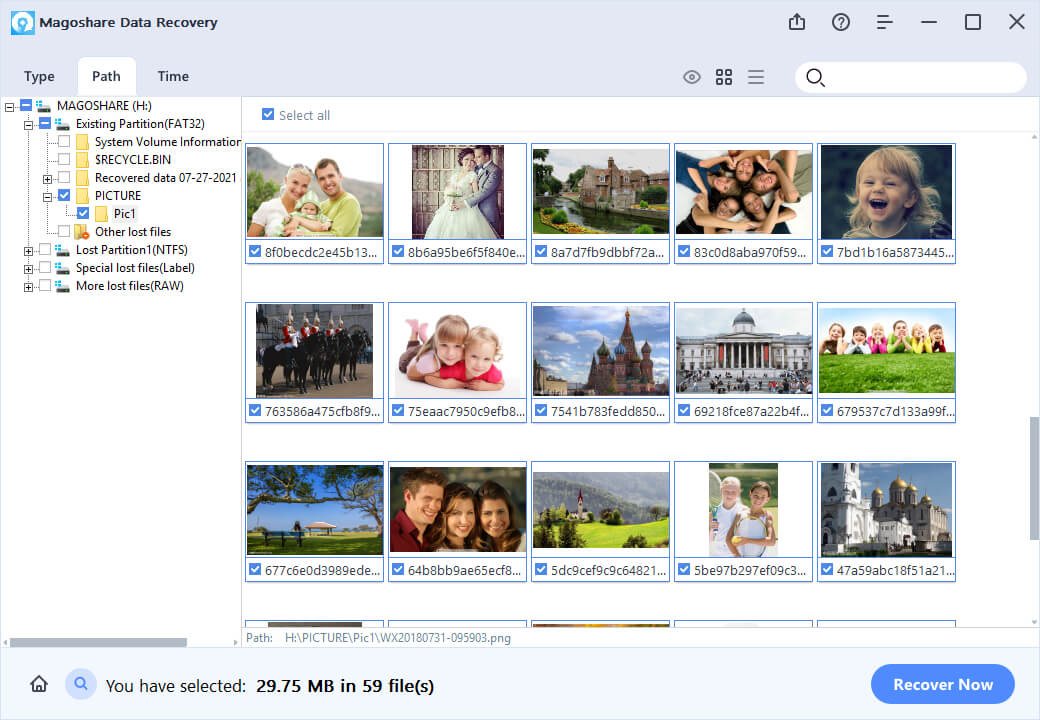 As we can see, using Magoshare Data Recovery software to do Windows Vista data recovery is not complicated at all. We only have to follow a series of steps to get the data we need back. It is advisable to review the documents, pictures or any other files before deleting them just to avoid future problems, but remember that if you delete files or empty your recycle bin, you still have diverse ways to retrieve them. You can use diverse data recovery software, like the one we have recommended through this article.