How to Recover Permanently Deleted Photos?
"Hi, I permanently deleted lots of photos on my computer. The recycle bin is emptied, are the photos permanently lost? Is there any way to recover these deleted photos?" - Misa
All of us have gone through the same thing: we have a file, video or photo stored on our hard drive and accidentally deleted it. Does the story sound familiar? Although operating systems have ways to prevent a file from being deleted accidentally (such as the recycle bin), it can still happen, so it is necessary to have a tool that can retrieve that information. Today we offer you an alternative and we teach you how to recover permanently deleted photos.
Top deleted photo recovery software
There are different ways to erase a file "permanently", from emptying the recycling bin to formatting a hard drive or deleting a partition, so we understand how easy it can be to delete a photo or a video. Luckily, the Data Recovery software was created, programs especially dedicated to the recovery of videos, photos and all kinds of files that were deleted from your hard drive, flash drive, SD card and any storage system.
In order to correctly use these programs and obtain your files 100%, it is necessary to take some forecasts:
Do not save new information in the storage unit: when we delete something from our hard drive or storage unit, it is not completely erased, only the access to the file is deleted until we save new information. This new data is stored in the physical space of the unit in which our data was stored. Recovery programs restore access to files and make it possible for us to use them again.
Have an external storage unit: it can be an external hard drive, a USB device, an SD card, etc. In this way, we can have more success recovering our files from the unit where they were deleted.
We have found top deleted photo recovery software – Magoshare Data Recovery for you. It can help you easily recover permanently deleted photos from hard drive or storage media device. To recover your deleted photos or other files, download the Magoshare Data Recovery and install it. Once done, follow the steps:
Easy steps to recover permanently deleted photos
Step 1: Select and Scan.
Open your Magoshare Data Recovery. Once opened, you will need to select the device where your photo was stored, then click on "Scan". Magoshare Data Recovery will deeply scan your hard drive or device to find all deleted files including the deleted photos.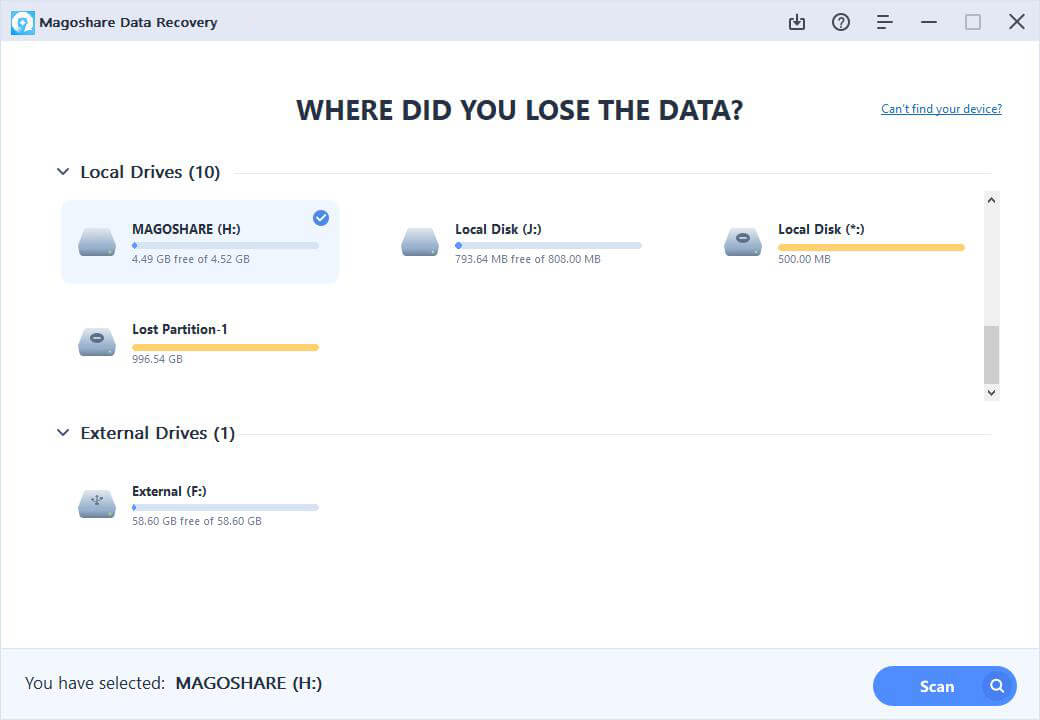 Step 2: Preview and Recover deleted photos.
Once the scan is complete, you will have the previews of your deleted files, including the deleted photo you are trying to recover. Select the photo and click on "Recover now". You will have your files recovered and ready to use.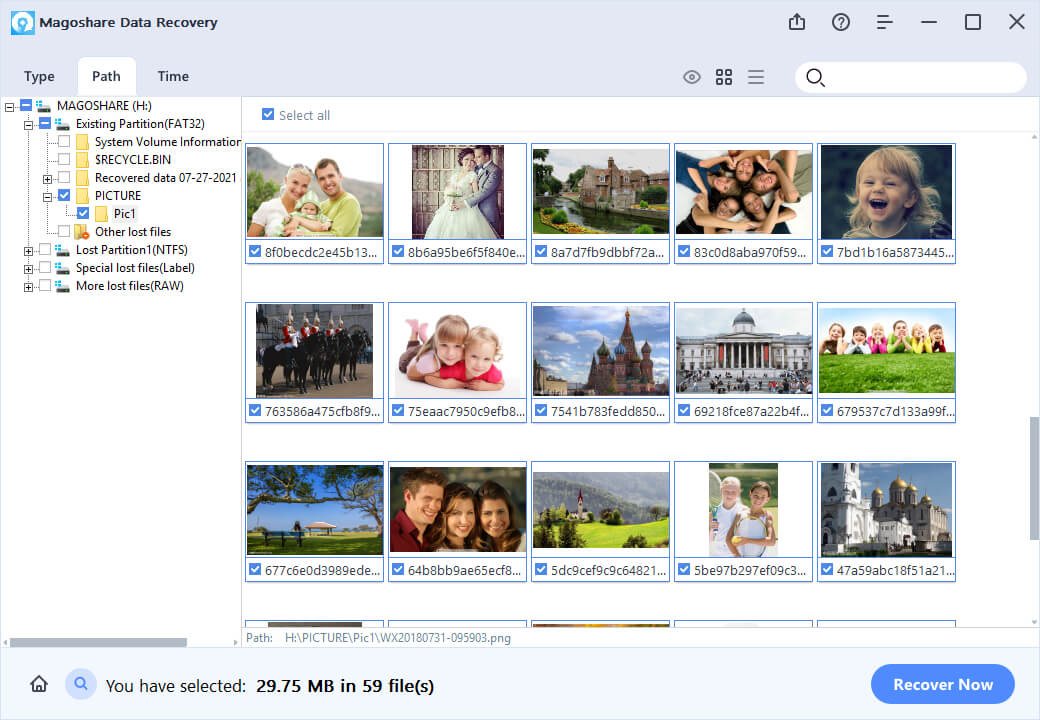 Once your photos are permanently deleted, don't put new files to the place where you delete your photos. Just immediately run Magoshare Data Recovery to scan the place and find all deleted photos. It is fast and safe.