How Can I Recover Lost Data from Erased Hard Drive Partition?
What happened to my files? Didn't I back up all my favorite photos!? This couple of expressions may seem familiar to you. If you have had the misfortune to lose an important data from a hard drive partition that now is empty, or which was formatted, erased, don't worry, you are not doomed. There are high chances that you recover your files safe and sound, because the hard disk won't really erase it until you save new data. Here is easy way to recover lost data from erased hard drive partition on PC or Mac.
Are still my erased files on the hard drive partition?
You probably are unable to see your erased data among the contents of your hard drive, but the truth is that all of it must still be there, only that you need a good data recovery software to find it for you.
Of course, an important point that you should take into account is that you must not save any new content on the erased hard drive partition you are trying to recover, because this is the only way you could really lose all your files, since all new data overwrites the files you have erased from the hard disk.
Although, it is possible that still having saved new data you can find the erased one in fine fettle, so if this is your case, don't be discouraged and follow the next three simple steps so you can recover all your lost data from the erased hard drive partition on PC or Mac.
Data recovery software for erased hard drive partition recovery
What you need to get back all your lost files is a good Data Recovery Tool, with which you won't need to pay high amounts of money to a technician, because you can do it yourself and it will take just a few minutes. Among all the Data Recovery Tools available, the best and more effective easy-to-use Tool is the Magoshare Data Recovery software. This program will recover your data in a flash and can do it not only from erased hard drive partitions, but also from entire hard drives, portable hard drives, USB flash drive, digital camera, SD cards, CF cards and others. Download it here:
Here you can follow the steps below to recover lost data from erased hard drive partition with Magoshare Data Recovery.
Step 1: Select the erased hard drive partition.
Run Magoshare Data Recovery on your computer, it will find all hard drives, hidden hard drives and external devices on your computer. Just select the erased hard drive.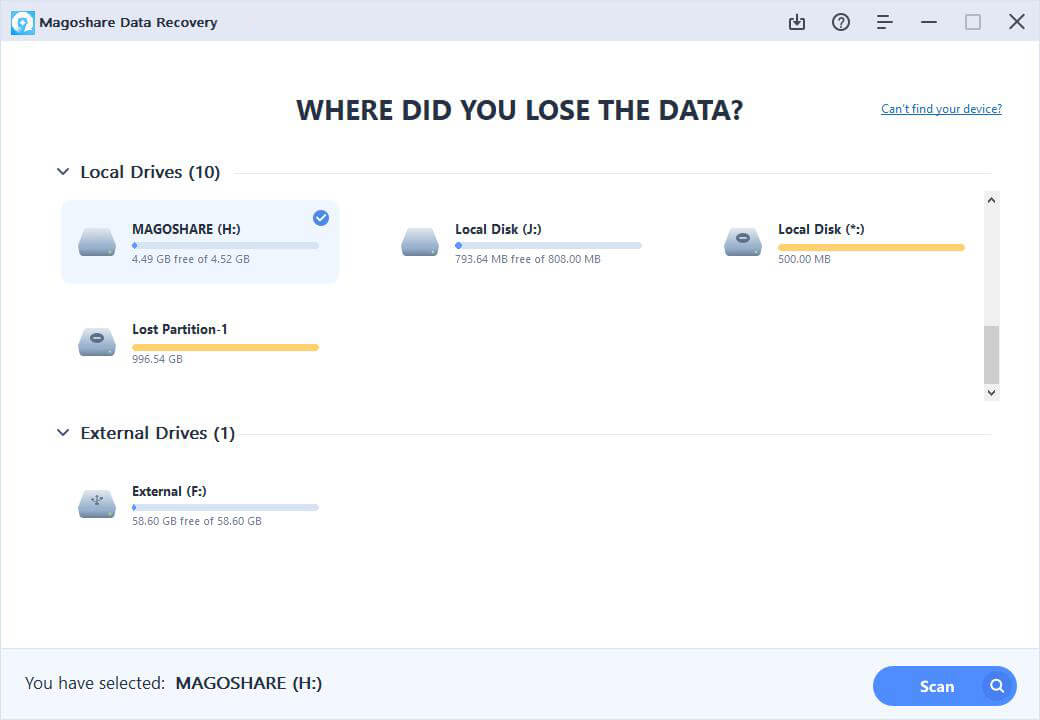 Step 2: Scan the erased hard drive partition to find lost data.
Click on "Scan" button to search the erased hard drive partition to find lost files. Magoshare Data Recovery offers deep scan, it will deeply scan the erased hard drive partition and find all lost files.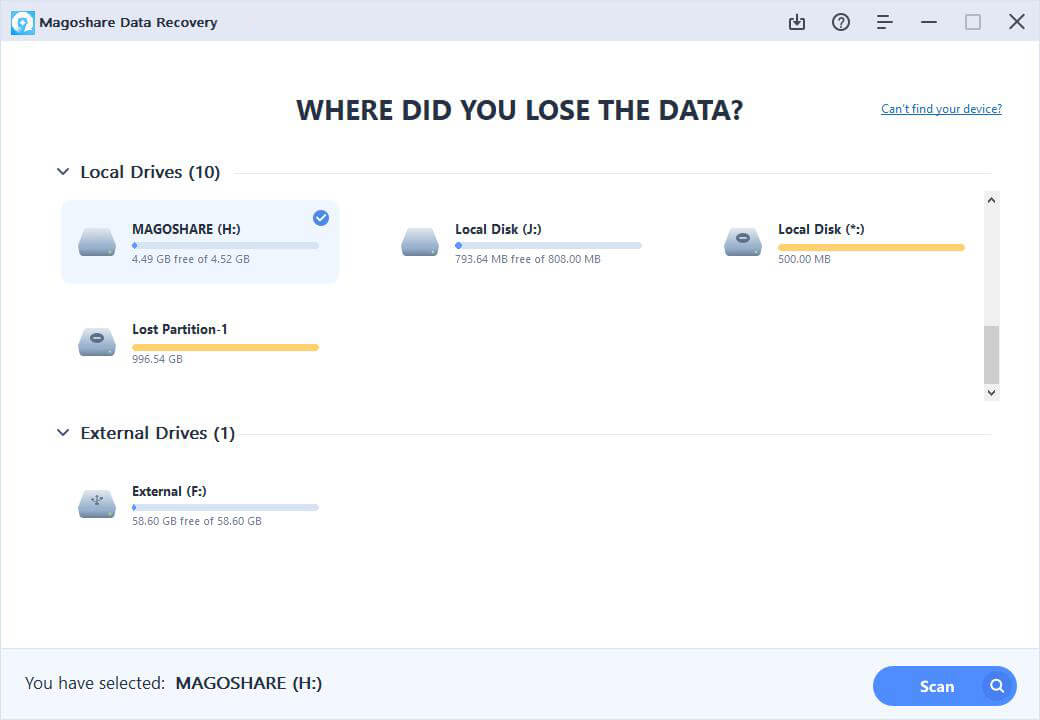 Step 3: Preview and recover lost files.
When the scan is complete, you can preview all found files. Then select the wanted files and save them to your computer.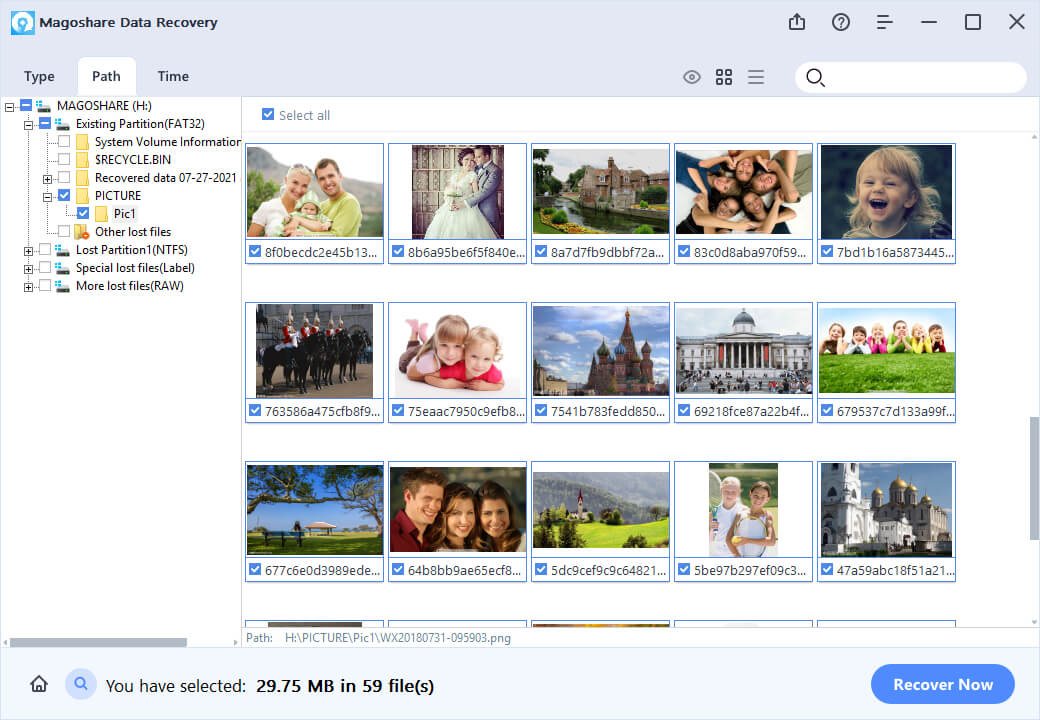 It is very easy to recover lost data from erased hard drive partition with this solution. Just run Magoshare Data Recovery to scan your hard drive partition before your data is gone forever.