How to Recover Lost Data on Surface Laptop?
"Hi, I deleted my photos on Surface laptop without backup, the recycle bin was cleaned up by disk cleaner. Is there any way to get the lost photos back?" - Andy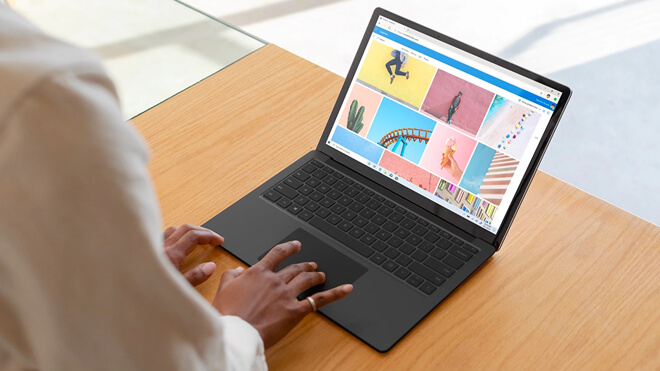 Did you lose important data on your Surface laptop? Well, calm down because we will give you a great idea to recover that information, but before let us talk about this laptop. Surface laptop is designed and produced by Microsoft. It is available with i5 or i7 CPU. It is very thin and light; its weight is less than three pounds. Now, let us focus on our main topic, dealing with data loss. There are different data recovery programs targeted at recovering lost, formatted or deleted files, like for example Magoshare Data Recovery.
Steps to recover lost data on Surface laptop
There are many different issues, which can make you lose data on Surface laptop or any other device. Among these possible issues, we can mention the following ones: virus infection, system crash, accidental deletion, accidental format, damaged computer, and others. Maybe, it looks like something impossible to solve, but it is not totally true. You can recover them directly from the recycle bin, a temporary folder or using a professional data recovery program. As we know, there are a lot of these programs, we will help you with your choice.
Magoshare Data Recovery is a powerful software, which provides a series of advantages, including ease, speed, reliability, compatibility with different operating systems like Windows. Also, it can help you recover photos, videos, audios, images, contacts, e-mails, word documents, PDF files, music files, notes, and other files. It is very simple to use; you only have to follow these steps to recover your lost data:
Step 1: Download and install Magoshare Data Recovery on Surface laptop.
The first thing you need to do is downloading and installing the software on Surface laptop. Then, run it on the computer in order to begin the data recovery process.
Step 2: Choose Surface laptop hard drive.
Then, it is necessary to choose the location where you lost your data. It could be a particular folder or the entire hard drive.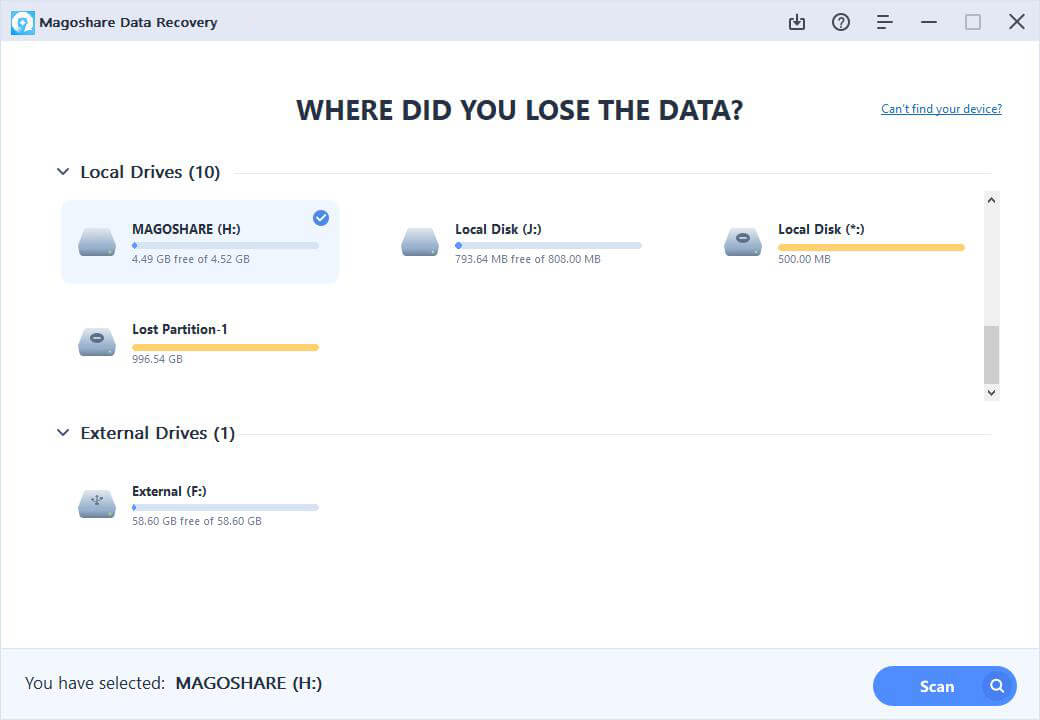 Step 3: Scan your Surface laptop hard drive.
After selecting the location, Magoshare Data Recovery will scan it to find lost files. Just click on the Scan button. You can pause the scan process, though it is better to wait until it is completed. When it finishes, a list with all the recovered files will be shown.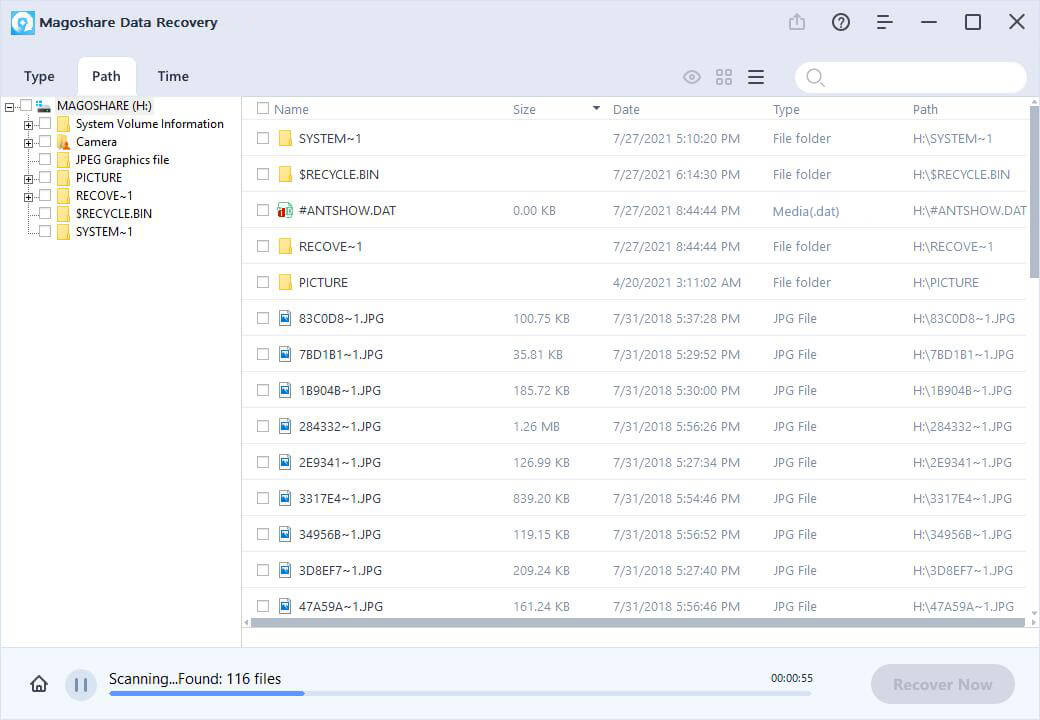 Step 4: Preview and recover lost data on Surface laptop.
Finally, you can preview and recover files. Maybe, you need some of them or all of them, so you can select what you need. Then, you have to click on the Recover Now button to save them. You can save them on your Surface laptop and also using an external hard drive in case of future unexpected issues.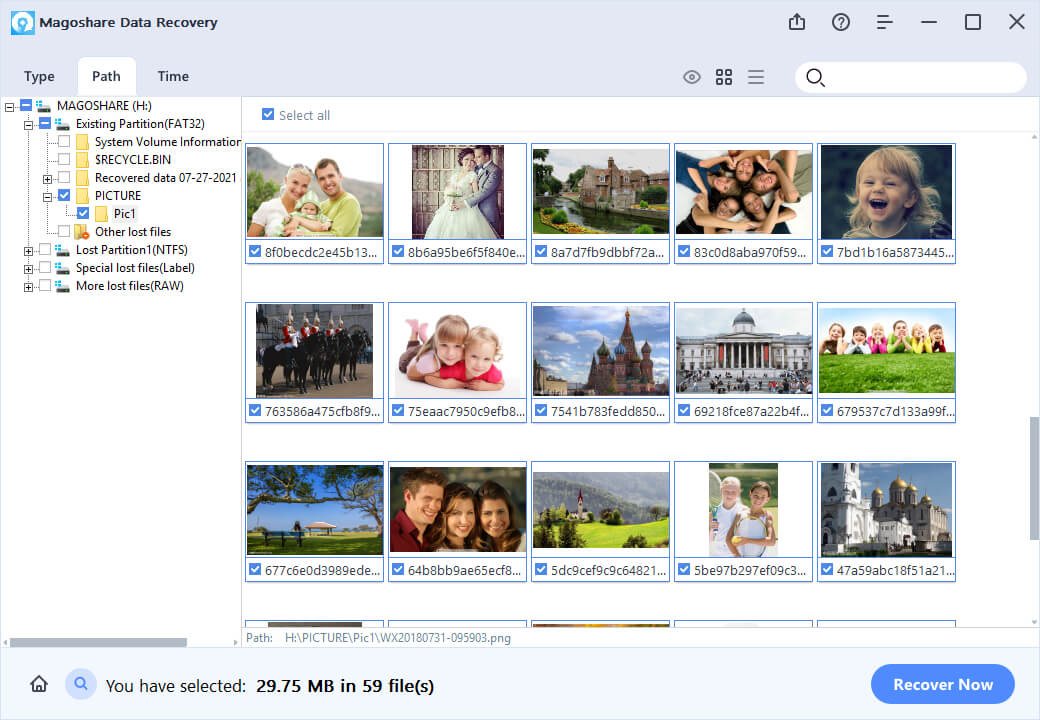 Magoshare Data Recovery is a reliable and powerful option to deal with this kind of issues; it can help you recover all lost files on Surface laptop, desktop, memory card, USB flash drive, external hard drive, digital camera, smartphone, and more. Download it here: