Recover Deleted/Lost TurboCAD Files
TurboCAD is a software application for 2D and 3D design and drafting. It can be run on Macintosh and Windows operating systems. It is a very useful tool for many people, so when they lose some of TurboCAD files, it is necessary to rely on something useful tools to get such files back. Users can lose data due to different reasons, including a virus attack, damaged device, system crash, human errors, corrupted files, formatted devices, or any other issue. Maybe, you will think this is a terrible problem, but there are options to solve it. Through this guide, we will show you an easy way to recover deleted TurboCAD files.
How to recover deleted TurboCAD files?
If your TurboCAD files have been deleted by mistake, a third person, a damaged device, or any other reason, keep in mind that there are different ways to recover lost files. Most of the cases, you can do it directly from your computer. Maybe, you might retrieve them from a temporary folder, the recycle bin, or from any other storage media you have used to back files up. But if you cannot do it using these methods, or you do not have any backup, you can use a professional data recovery program, like Magoshare Data Recovery.
Magoshare Data Recovery is a great software people use to retrieve all lost, deleted, formatted, and even corrupted files. It is a reliable tool and can be used in different devices, including laptops, desktops, local and external hard drives, USB flash drives, digital cameras, smartphones, memory cards, and others. It can be widely used depending on the location where the information was lost. You can easily use it following these steps:
Step 1: Download and install Magoshare Data Recovery on the computer.
First of all, it is necessary to download and install Magoshare Data Recovery Software on the computer. It is compatible with Mac and Windows computers.
Step 2: Choose the location you need to scan.
Then, choose the location where the TurboCAD files where lost in order to scan it. It is possible to scan the whole hard drive. Just select a location and Magoshare will do its job.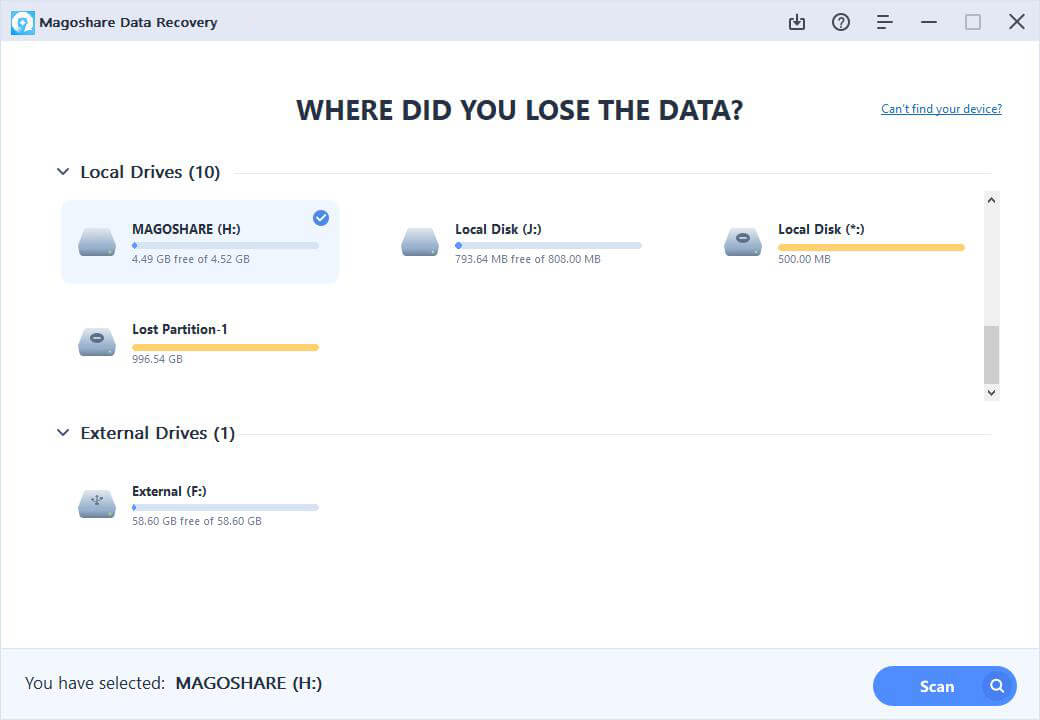 Step 3: Scan the selected location.
Here, Magoshare Data Recovery Software will scan the selected location. Just click on the Scan button and wait until the process is completed.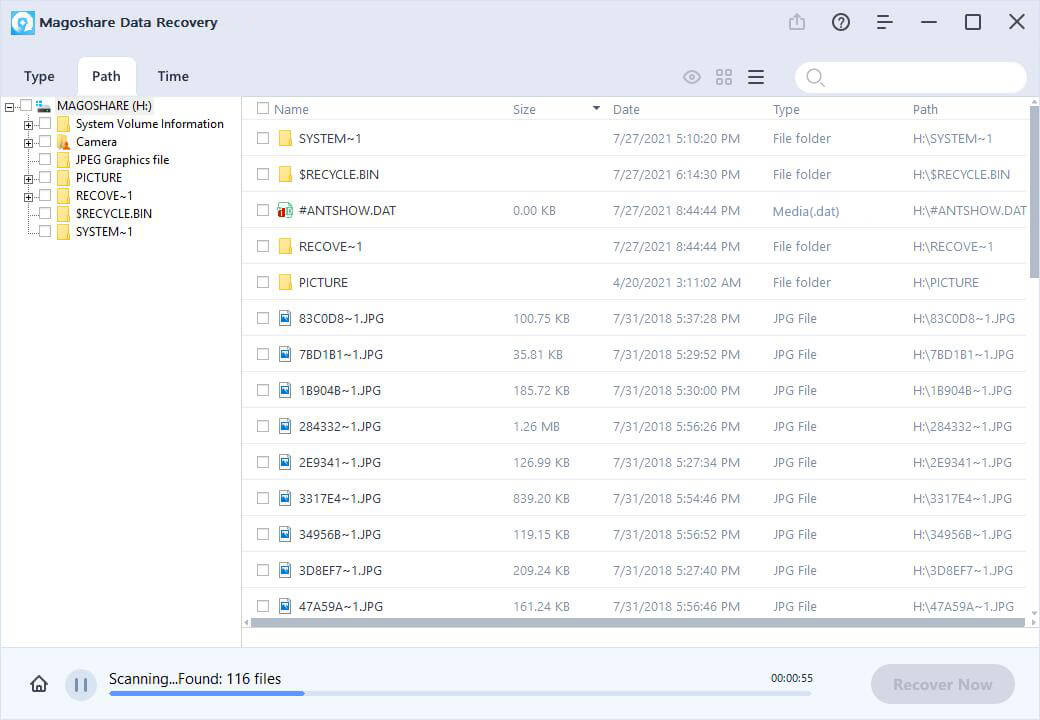 Step 4: Preview and recover deleted TurboCAD files.
Finally, you can preview, select and recover your deleted TurboCAD files. Click on the Recover Now button to save the files. You can save them on the computer and even use other storage media to make a backup. It could be a save option to avoid future unexpected issues.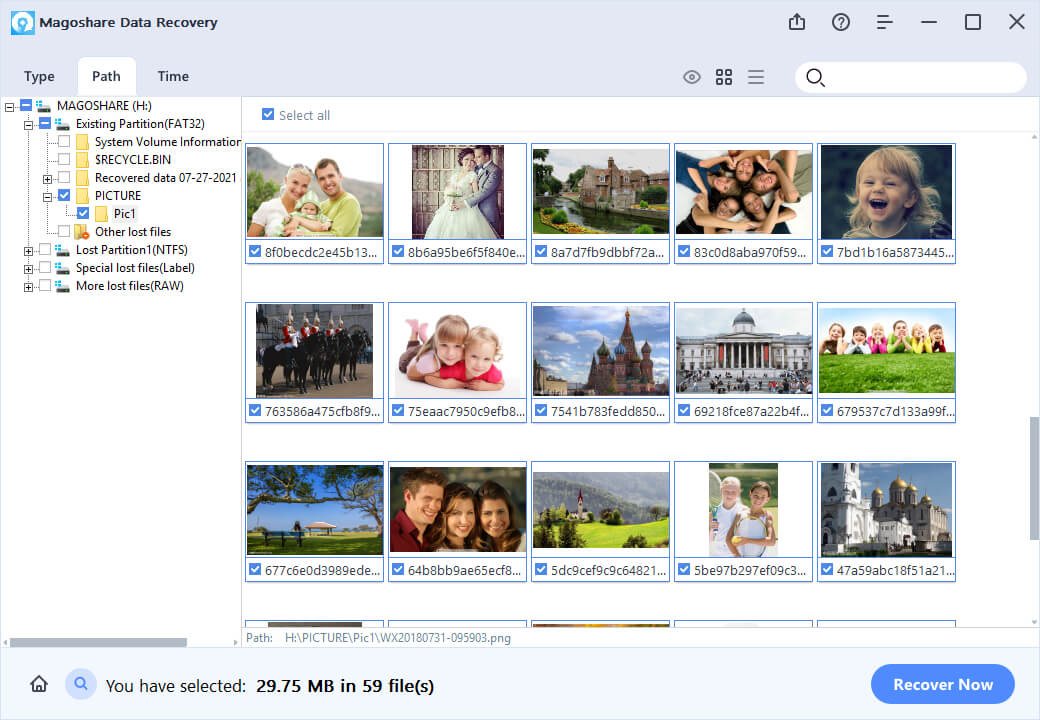 As you can notice, Magoshare Data Recovery Software is very easy to use; it is a reliable tool to deal with such inconveniences. You can recover lost photos, videos, audios, images, PDF files, notes, contacts, e-mails, word documents, and more files. It does not matter if they were deleted from computers, smartphones or any other storage devices. Download Magoshare Data Recovery here:
Permanently erase TurboCAD files
If you want to permanently erase TurboCAD files before selling your computer, you need special data erasure software. AweEraser is a powerful data erasure tool. It can securely and permanently erase TurboCAD files to prevent potential data recovery. When you are going to sell, donate or lend your computer to other people, you can run this tools to permanently erase your private files including TurboCAD files. Once the TurboCAD files are erased by AweEraser, the TurboCAD files will be lost forever, can't be recovered by any data recovery software.