Recover Deleted Files on macOS Catalina with Freeware
Free deleted file recovery software for macOS Catalina
Losing important files is something common, but do not worry so much. You only have to download free deleted file recovery software for macOS Catalina. It could be a hard task because there are a lot of data recovery programs and that is why is very important to get information about the software we are interested in, including its advantages and disadvantages. To help you make a good decision we will recommend using Magoshare Data Recovery Software, which is considered by many users as a reliable and easy to use program. Continue reading for more information about it.
Download free deleted file recovery software for macOS Catalina >>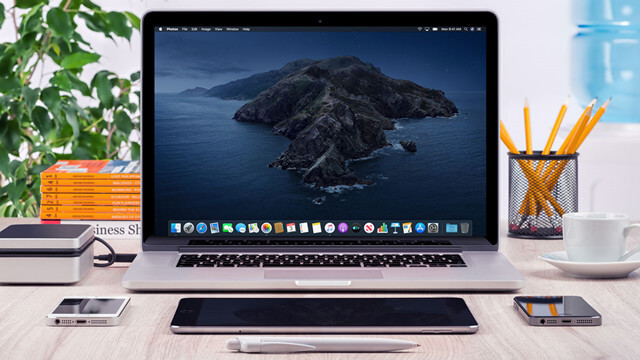 How to recover deleted files from macOS Catalina?
macOS Catalina is the official name for the macOS 10.15, which is a new version of the operating system for Mac. It provides new and smart features that make users have a better experience when checking photos, texts, videos, among other tasks; it also offers better security features, which is useful for retrieving or restoring lost files. It is advisable to back up our relevant files to avoid dealing with unexpected and worrying issues.
We can lose our files after formatting our computers, updating our system or any other software, deleting our data by mistake or intentionally. In many cases, we can recover these files checking the lost files folder or from our backup. But, what happens when we do not have such backup? Well, we still have the chance to get our files back, though in this case we will need a good data recovery software like Magoshare.
Magoshare Data Recovery for Mac is a great choice since it is useful for retrieving lost, deleted, formatted, or inaccessible data and from diverse devices, including MP3, MP4, USB flash drives, memory cards, external hard drives, local hard drives, desktops, laptops, smartphones, among others. This recovery software is very easy to use and we can recover our deleted or lost files following these steps:
First step: Download and install Magoshare Data Recovery Software on the macOS Catalina computer.
First of all, we have to download and install Magoshare Data Recovery for Mac on our Mac computer. Then, we need to run the program on the computer.
Second step: Choose a location to be scanned.
Then, we have to choose the location where we lost our files; it could be the local hard drive, external hard drive, desktop, or any other location.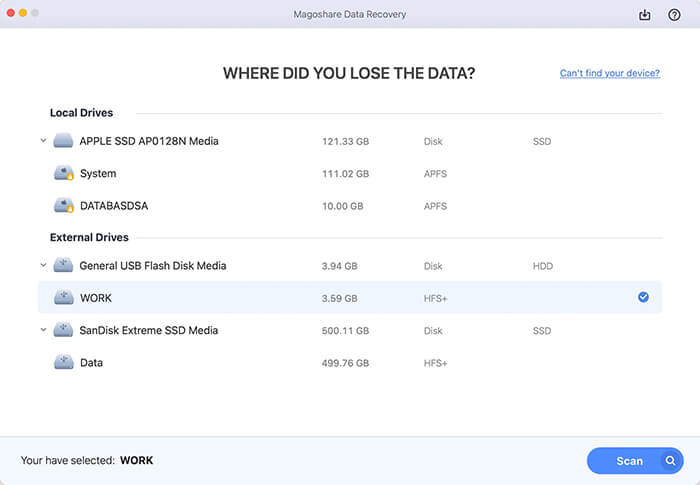 Third step: Scan our macOS Catalina.
Once we have chosen the location, Magoshare will carry out a deep scanning in order to find all the recoverable files. We need to click on the 'Scan' button and wit until this phase is over.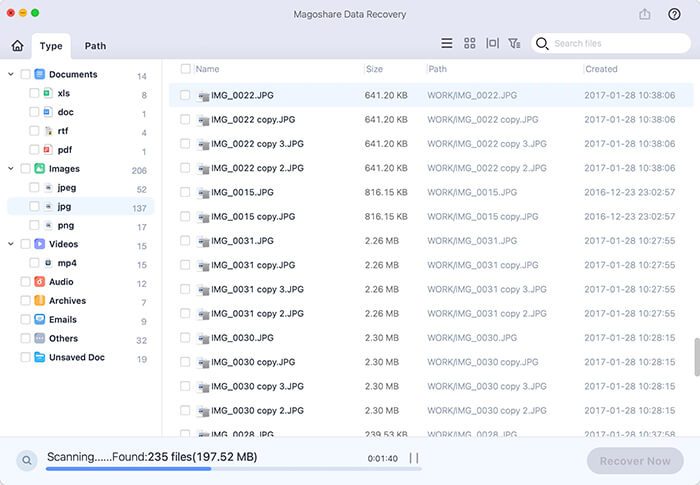 Fourth step: Preview and recover deleted files on macOS Catalina.
When the scanning is completed, we can preview and recover the files we need. We have to click on the 'Recover Now' button to save them.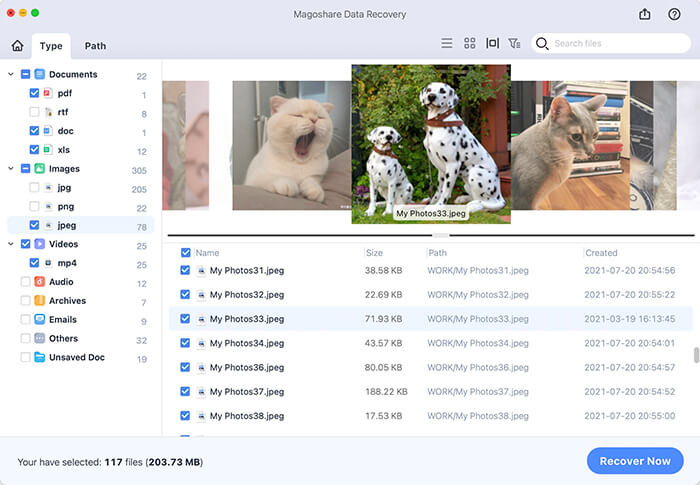 Magoshare Data Recovery for Mac is a great option to retrieve lost data in macOS Catalina. It not only can recover deleted files in macOS Catalina, but it also can recover formatted or inaccessible data under macOS Catalina.