Apple Music Not Working on Mac, How to Fix?
Apple Music has become one of the most popular places to listen to music on the internet. Many individuals across the globe utilize it. Even the most efficient programs indeed have their downfalls. In the Apple support group, you'll find many people who are having problems with Apple Music.
However, although the service works well most of the time, it sometimes has problems and does not play your music the way you desire. If you're experiencing difficulties playing your Apple Music on your Mac, we've got some simple troubleshooting tips to assist.
What to do if your Mac won't play Apple Music?
Many issues might arise while using Apple Music on a PC or mobile device. We've compiled a list of troubleshooting guides for various Apple Music difficulties.
Method 1: Force Quit Apple Music
Try to force-quit the program as a first step if you're having trouble playing music from Apple Music or if it's just frozen or malfunctioning in general. The MacBook's dock or Activity Monitor may be used to achieve this.
Apple Music operates in the background if there is a little dot next to the app's icon in the Dock. Using two fingers, press the app icon and choose Quit to force-quit the app.
Here are the methods to force-quit Apple Music from the Activity Monitor.
Launch Spotlight search by tapping the search icon at the top-right corner of the menu bar. Alternatively, the Command + Space bar keyboard shortcut may be used to initiate Spotlight search quickly.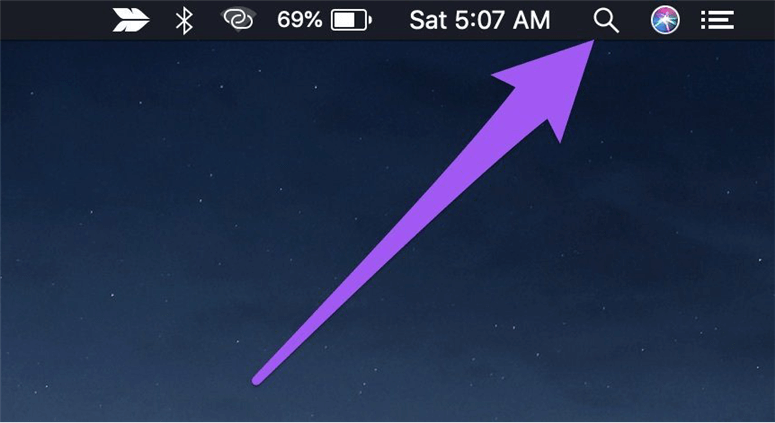 Enter Activity Monitor into the Spotlight search field and press Return on your keyboard, or just double-click Activity Monitor in the result.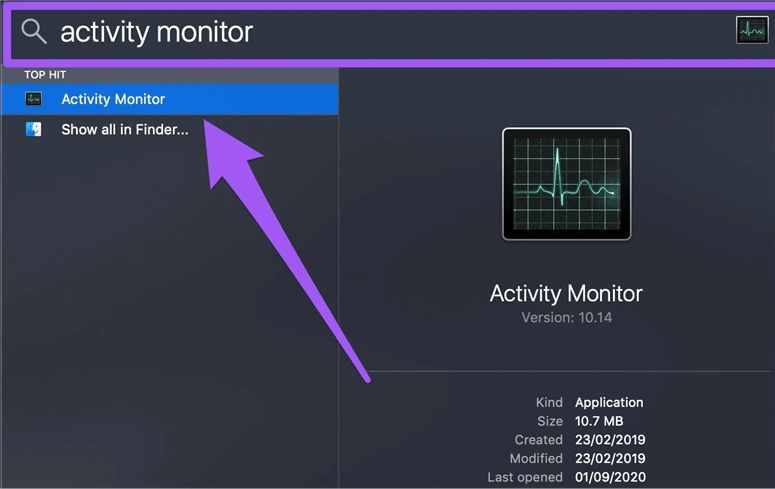 Find and pick Apple Music or iTunes from the CPU area of the Activity Monitor. Tap the x symbol at the top-left corner of the screen next.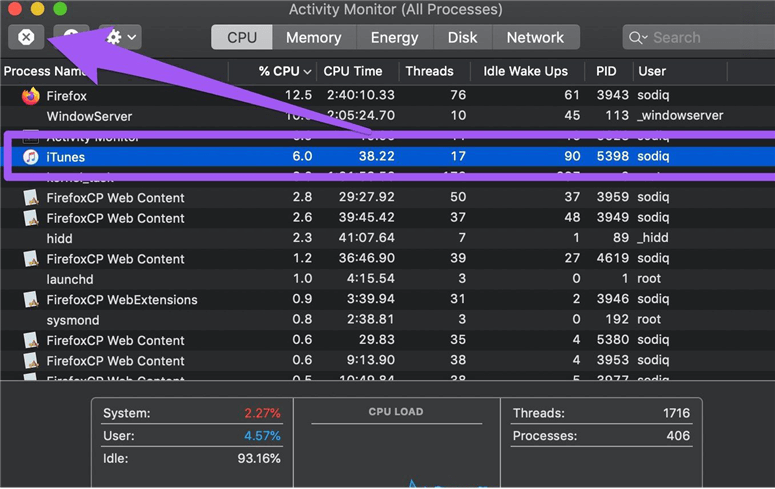 The pop-up window that appears on the screen select Force Quit.
This will shut off all Apple Music-related applications and services on your Mac. Once you've relaunched Apple Music, check to see whether it works and plays music properly.
Method 2: Ensure That All Devices Have Sync Library Turned On
For those with Apple Music subscriptions and the newest versions of macOS installed, follow these steps to activate the Sync Library functionality (if it is not already enabled):
Open the Apple Music app on your computer.
Select Preferences from the Music option in the menu bar.
Select General, tick the Sync Library option and then click on OK.
There is a good chance that it will take some time before your Apple Music Library syncs with your other devices.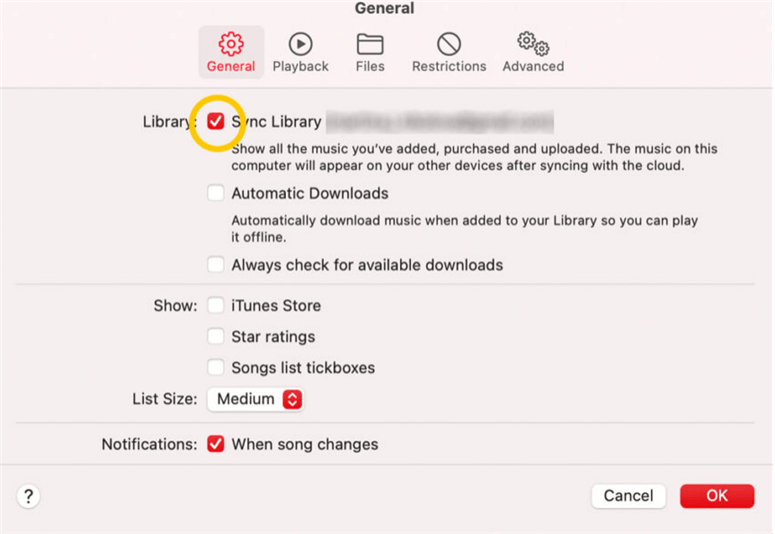 Once you've completed the above steps on all of your Apple devices, the Apple Music app will begin syncing.
Method 3: Delete The Cache For Apple Music
We suggest erasing your Apple Music cache if none of the preceding options work. Here are the procedures for manually deleting the Apple Music cache:
Find files containing Music or iTunes by clicking the go menu and searching the following locations. /library/ or /Library/Caches
Don't remove anything else but these two to avoid deleting the application or any running files.
Method 4: Update macOS
OS X 10.10 or above is required for iTunes to function properly. On devices with less RAM and processing power, it's possible that Apple Music may malfunction. As a result, Apple Music and other applications have received problem fixes through software upgrades.
Update your Mac's operating system by following the procedures outlined below.
Select 'About This Mac' by tapping the Apple logo in the menu bar's upper-left corner.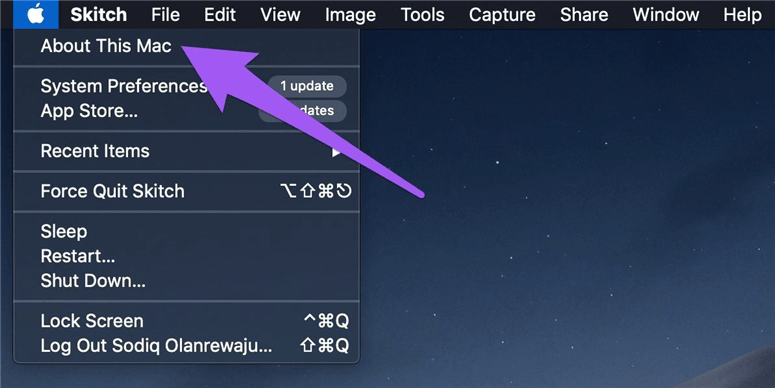 Afterward, click on Software Updates. Make sure that your device is connected to the internet before proceeding.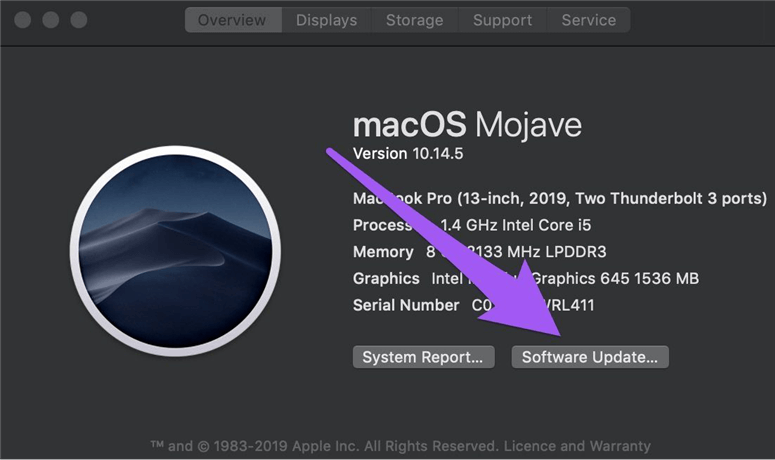 Go to the software update page and choose Upgrade Now to download and install any new updates.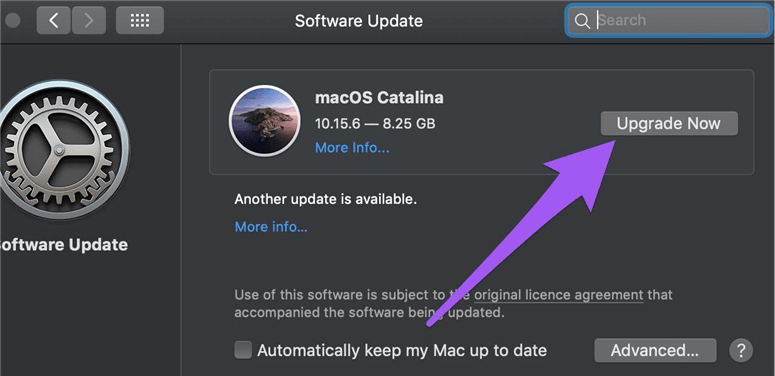 Method 5: Apple Music Server Is Down
We suggest utilizing a status checker if you're unsure if the problem is with your Mac or with Apple Music itself. Using the Down Detector, you can keep tabs on Apple Music's status and see if there are any issues. Even if there are any outages, it will notify you and other users of any problems they're having.
Because of this, troubleshooting won't help if a problem arises with an Apple product.
Conclusion
When your music suddenly disappears, it's a bit upsetting. A good music streaming software like Apple Music has its drawbacks. This guide should help you get back into your music collection quickly. I hope you find this post How to Fix 'Apple Music Not Working' Issue on Mac useful. Please share after reading this if you have a response of "yes."
Hot Magoshare Products
Securely and permanently erase data before selling, donating or giving away Mac.
Free Trial
Clone startup disk, external disk, USB flash drive, memory card and more on Mac.
Free Trial