How to Download YouTube Videos on Mac?
YouTube, the world's largest video site, has a vast user base that regularly searches, views, and uploads videos. You cannot, however, directly download YouTube videos from the site, while you may freely watch and submit films on YouTube. That is why so many people want to download YouTube videos to Mac, save YouTube videos to PC, and convert YouTube videos to MP4 for use on iPhone/iPad.
Given this, we've compiled a list of tried-and-true methods for downloading YouTube videos to Mac, which includes desktop tools, internet services, and other viable options. Continue reading to discover how to download YouTube videos on Mac in a variety of methods and choose the best one for you.
1. Download YouTube Videos for Mac with Chrome/Firefox
Do you want to use the browser to download a YouTube video? If that's precisely what you're looking for, you can save YouTube videos on Mac for free using Chrome or Firefox. Chrome/Firefox may be used to download YouTube videos on Mac.
To download videos from YouTube using Chrome, follow these steps: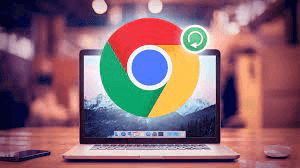 Step 1. Navigate to YouTube Video and MP3 Downloader.
Step 2: The webpage will automatically recognize your browser. Confirm your browser and then choose "INSTALL VIA CROSSPILOT."
Step 3: Get and install the extension. Restart the search engine after that.
Step 4: Navigate to YouTube and play the video you wish to save.
Step 5: You should now see a Download button beneath the video. Click the Download button to save the YouTube video straight to your laptop, or the three dots next to it to see more options. (If the download option isn't visible, click the YouTube Video and MP3 Downloader icon in the browser's toolbar to save the video.)
To save a YouTube video on a Mac using Firefox, follow these steps:
Step 1: Add the Easy Youtube Video Downloader Express add-on to Firefox.
Step 2: Restart Firefox in the second step.
Step 3: Visit YouTube and watch the video you want to save.
Step 4: Click the "Download" option next to the video and select one of the available formats (MP4 360p, MP4 720p, MP4 1080p, MP3...) to download.
There are video download programs for Safari, of course. You can conduct an Internet search and select the one that appeals to you.
2. Save YouTube Videos to Mac with VLC Media Player
How can you get YouTube videos for free on your Mac? Using the VLC media player is one of the solutions. VLC is a transportable cross-platform media player and content delivery player that is free and open-source. You may also use it to download YouTube videos to your computer, whether it's a Mac, PC, or laptop.
Step 1: On your Mac, download and install the VLC media player, then open it.
Step 2: Go to YouTube and copy the download URL for the video you're trying to download.
Step 3: Select "File" > "Open Network" in VLC. Paste the video URL into the address bar of the "Open Source" box and click "Open."
Step 4: Right-click the video and choose "Media Information" from the drop-down menu.
Step 5: Copy the content from the "Location" bar and put it into the search box. Then hit "return" to start playing in your window.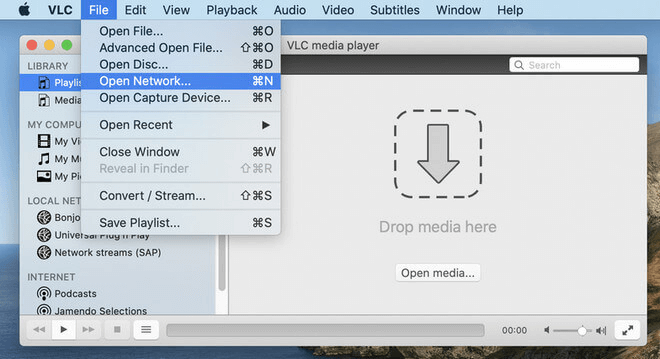 Step 6: To begin downloading videos from YouTube to your Mac, right-click the video and pick "Save Video as..." from the context menu.
3. Grab Videos from YouTube to Mac with Screen Recording Features
Screen recording features allow you to download videos from YouTube to your Mac. You can select to record the video and save it on your Mac instead of downloading it from YouTube. When you can't download a YouTube video owing to copyright difficulties or other issues, this approach is the best option.
You may either use the built-in screen recording capability in macOS or QuickTime Player to capture the screen.
1. Press Command + Shift + 5 to activate the built-in screen recording capability.
2. To utilise QuickTime, go to QuickTime's "File" menu and pick "New Screen Recording."
Problems Associated with YouTube Video Download
Users typically raise the following questions when downloading YouTube videos:
"How can I get YouTube videos for free on my Mac?"
If you've read thus far, you're aware that the majority of the ways described here allow you to save YouTube videos on your Mac for free.
"Can I use YouTube Premium to download a video from YouTube?"
You may download videos from YouTube with a YouTube Premium membership, but only to mobile devices like phones and tablets. As a result, trying to save a YouTube video to your Mac will not work.
"Why can't I download videos from YouTube?"
If you try to download a private video or a video with music, you may be unsuccessful since these videos may be subject to copyright difficulties.
Some Video Downloader software also can help you download YouTube videos on Mac. You can find one on Google and use it to get the videos you want to download. When you lose important YouTube videos or other videos on Mac, try Magoshare Data Recovery for Mac to help you recover deleted or lost videos.
Hot Magoshare Products
Securely and permanently erase data before selling, donating or giving away Mac.
Free Trial
Clone startup disk, external disk, USB flash drive, memory card and more on Mac.
Free Trial