How to Recover Corrupted Camera Memory Card on Mac?
Do you need to recover lost data from corrupted camera memory card on Mac? Well, if you want to retrieve these files, this guide could be very useful. Many users have to deal with a problem like this, losing information due to different reasons. One of these reasons is a corrupted device, which can show diverse inconveniences. For instance, missing photos and videos, receiving a message stating that it is impossible to access your files, or maybe a message asking for formatting such device. The good news is that you can solve this issue using a great data recovery software.

Steps to recover data from corrupted camera memory card on Mac
We know our camera memory card is corrupted because our files often disappear, our gadget becomes very slow and even it is difficult to be detected and can show error messages as well. There are several causes for this issue, such as: virus infection, sudden shut down of your Mac when using your digital camera or its memory card, any physical damage to your memory card, and misuse. It is very important to eject gadgets properly and so avoid damaging them.
There are many programs targeting at recovering lost files from different devices, including corrupted camera memory card. One of these programs is Magoshare Data Recovery for Mac, which is 100% safe and effective. But how can we use it? Well, data recovery process is very simple when using this powerful program. You only have to follow these steps:
Step 1: Download and install Magoshare Data Recovery on Mac.
First of all, you have to download and install the software on Mac. Run the program and continue with the other steps.
Step 2: Choose camera memory card on Mac.
Here, you need to choose the location where the files were lost. Before doing this, it is necessary to connect the camera memory card on the computer and once it is shown on the computer, you can select it.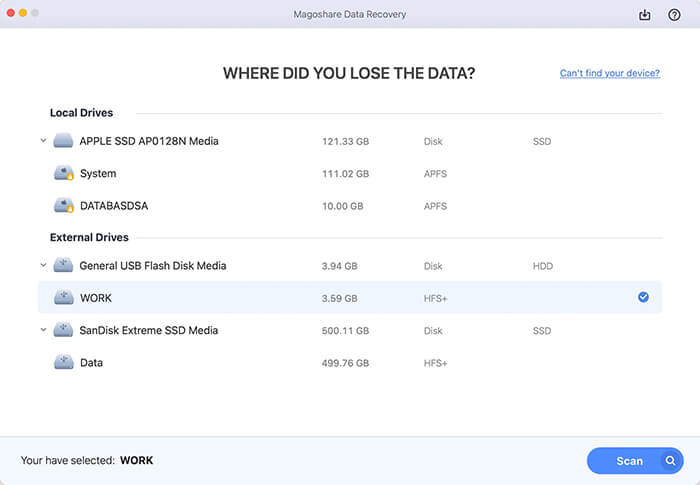 Step 3: Scan camera memory card.
Then, Magoshare Data Recovery for Mac will start to scan the camera memory card in order to find all lost files. Just click on the Scan button and wait until this phase is completed.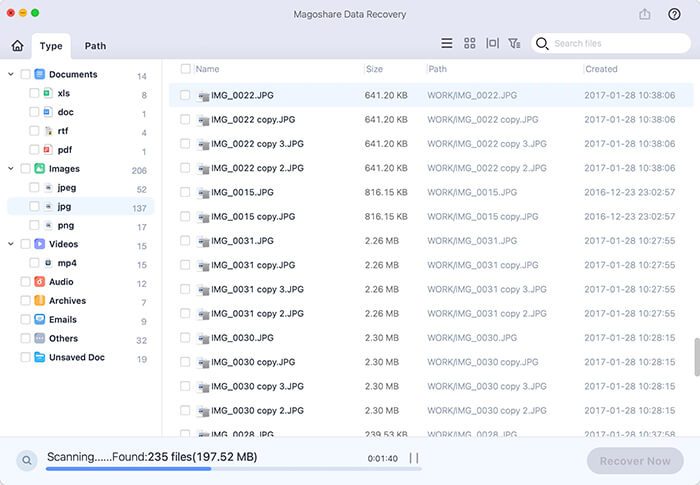 Step 4: Preview and recover lost files from camera memory card.
Finally, you can preview and recover lost files. Here, you can choose all the files you want to save. Some people select some of them, but others prefer to save all of them. You have to click on the Recover Now button to save them on the computer, though t could be good if you make another data backup, just in case.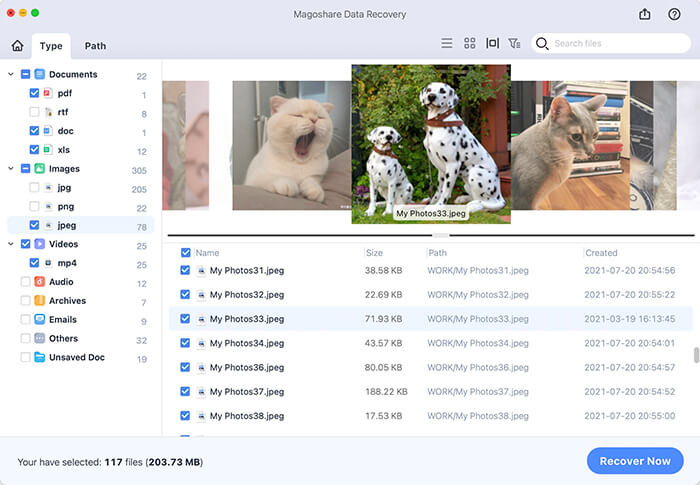 Magoshare Data Recovery for Mac is a reliable and simple to use data recovery software. You need to follow some steps and your files are back. It is useful for recovering lost, deleted, formatted, damaged or corrupted data, so if you are facing any of these inconveniences, Magoshare can be your best choice to solve them in a successful way.
How to fix corrupted camera memory card on Mac?
After recovery of lost files in corrupted camera memory card, you can fix the corrupted camera memory card with Mac Disk Utility. Just run Disk Utility to erase the corrupted camera memory card. Then the corrupted camera memory card will be fixed.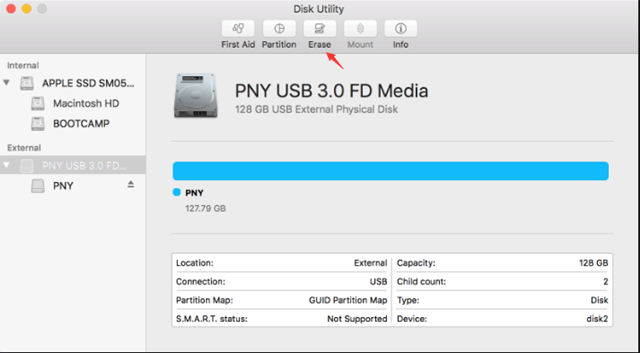 AweEraser for Mac is a powerful data erasure software. It offers several tools including Erase Hard Drive and Disk tool. You can run this software to format and wipe the corrupted camera memory card on your Mac.