iPadOS Data Recovery Software
iPadOS is a OS designed for a great experience and multi-touch display, so we can drag or drop files with a fingertip; we can capture a screenshot of a complete web page, email or any other documents and also we can easily edit texts. We can use onscreen or physical keyboard; it is possible to view, work on, and share files. This device let us capture, browse and edit photos. As with other devices, we might lose our files by several reasons, though it is possible to recover such data. Sometimes, we can retrieve files from our backup, but what happen if we do not have any backup? Well, in this case, we can use a iPadOS data recovery program.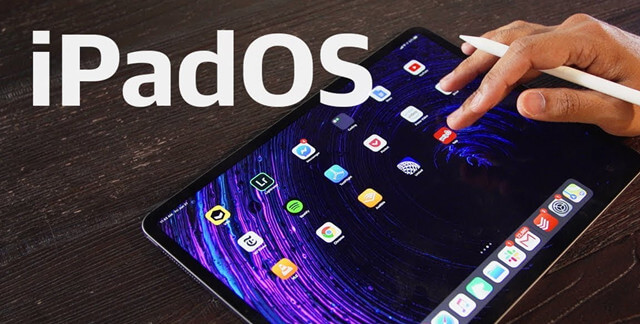 Using Magoshare Data Recovery Software to retrieve lost data from iPadOS
Magoshare iPhone Data Recovery is considered as a great iPadOS data recovery software to retrieve lost files from iPadOS device and from other devices. It provides diverse advantages like for instance: it allows us to recover lost, deleted, formatted, damaged or inaccessible data; we can recover photos, videos, audios, notes, contacts, messages, emails, images, chat history, iMessages, and more.
Although it seems impossible to get our lost files back from iPadOS device, this is not completely true; we can recover them from a previous backup, or simply using a great iPadOS data recovery software. Choosing a iPadOS data recovery software might be something hard because there is a wide variety of these programs and that is why we have decided to help you choose a great option known as Magoshare iPhone Data Recovery. Magoshare is highly recommended by users and it is very simple to use; we only have to follow a series of steps:
Step 1: Download and install this iPadOS data recovery software on our computer.
The first thing we have to do is downloading and installing Magoshare iPhone Data Recovery on the computer. Then, we have to run the iPadOS data recovery software on our computer.
Step 2: Connect the iPad to your computer.
After running the software on the computer, we have to select the location where we lost our files and in this case we have the iPad. Of course, we need to connect the iPad to our computer at first.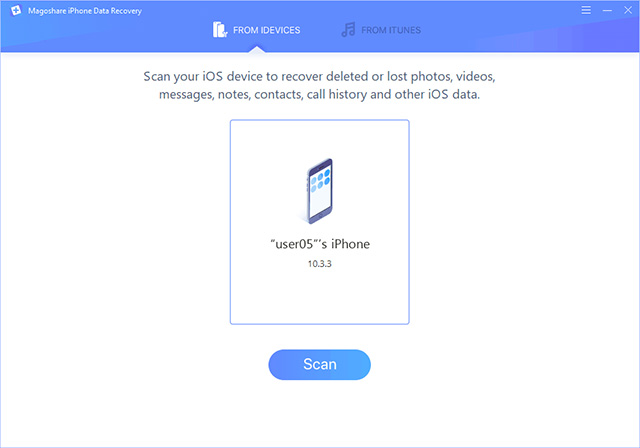 Step 3: Scan the iPad to find deleted/lost data.
Now, Magoshare iPhone Data Recovery will begin scanning the iPadOS in order to find all the recoverable data. We need to click on the 'Scan' button and wait until the scanning is completed.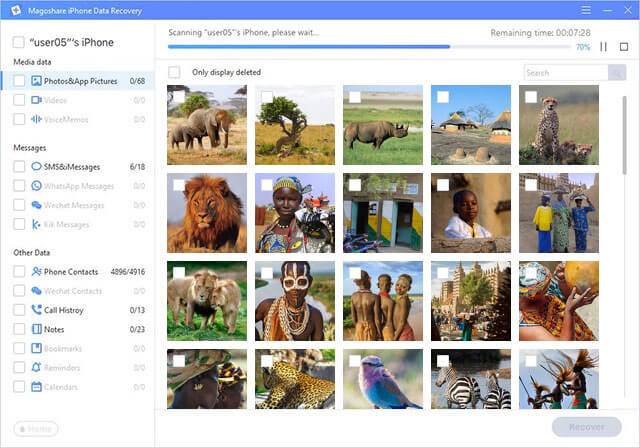 Step 4: Preview and recover lost files from iPadOS.
Once the scan phase is completed, we can preview and recover all the files we need. We have to click on the 'Recover' button to save them.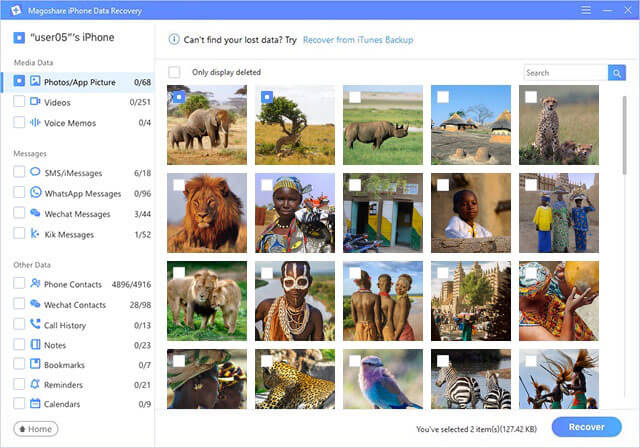 As we could observe previously, Magoshare iPhone Data Recovery is great iPadOS data recovery software. After you install new iPadOS on your iPad device, you can run this software to scan the iPad device to find deleted/lost data. It even can recover lost data from water-damaged iPad.