How to Recover Lost Photos from RAW SD Card?
Canon SD card becomes RAW! How can I recover my photos?
"I have a Canon camera and use a SD card to save all the photos. But, yesterday, when I connected it to my computer and tried to upload my shots as usual, an error message always popped out and asked me to format it at first. What a shock! I had not uploaded my shots yet and cannot format it directly. I also checked the properties. Its previous"NTFS" file system was changed into RAW. Is that the problem? Do you know how to resolve this RAW SD card problem and get back my photos without formatting? Thank you in advance!"
Overview of SD card RAW Error
Raw error is one of the most common reasons for data loss disaster. When a SD card becomes RAW, the card itself and all the saved data will be failed to read and accessed by PC or digital camera. And at most times, you will get the following error messages:
"You need to format the disk before you can use it".
"The card is not formatted, format the card with this camera".
"[Drive Letter]\ is not accessible. The volume does not contain a recognized file system. Please make sure that all required file system drivers are loaded and that the volume is not corrupted."
IMPORTANT NOTE: DO NOT FORMAT THE SD CARD when you get such an error message. It will let you delete all your photos, videos, documents, etc. It's a horrible feeling!
But faced with such a situation, how can you recover your data from the RAW SD card? Next, we will offer you 2 RAW SD card recovery solutions.
2 Methods to Recover Lost Photos from RAW SD Card
Method 1. Repair RAW SD Card by Using CMD without Formatting
When your SD card corrupts or becomes RAW, you can try to fix the card with CMD command prompt first. This built-in feature provided by the Windows operating system allows you to repair raw SD card without formatting and makes all your data accessible.
To recover photos from Raw SD card using CMD, follow the steps:
1) Connect the Raw SD card to a working PC.
2) Right-click the Start button. In the search field, enter "cmd" and press Enter.
3) Then, it will show you a new window titled "cmd.exe.". Click to run the CMD Command Prompt.
4) In the new window, type chkdsk [drive letter:] /f /r, and then press Enter. For example, if your SD card reader is h:, you can use the following command: chkdsk h: /f /r.
Finish all the 4 steps, a scan will start to corrects problems and sectors on the SD card. When the scan finished, the raw SD card will be fixed successfully and all the photos will become accessible if you are Lucky enough.
But, if you see the message "The type of the file system is RAW. CHKDSK is not available for RAW drives." after scan, it means that this solution this solution doesn't work. And you need try the second solution - use third-party Raw SD card recovery software to retrieve all your lost photos.
Method 2. Recover Photos from RAW SD Card using data recovery software
Here, we recommend Magoshare Data Recovery as your best bet. This Raw SD card data recovery software stands out from many other data recovery software because of its powerful data recovery capability and slick & well-thought-out interface. Now download and install this RAW data recovery software and follow the steps below to recover lost photos and videos from RAW SD card.
Step 1: Download and install Magoshare SD card data recovery software.
First of all, just download and install Magoshare SD card data recovery on your computer.
Step 2. Run Magoshare SD Raw card recovery software to start photo recovery.
Connect the Raw SD card to a working PC and launch Magoshare Data Recovery.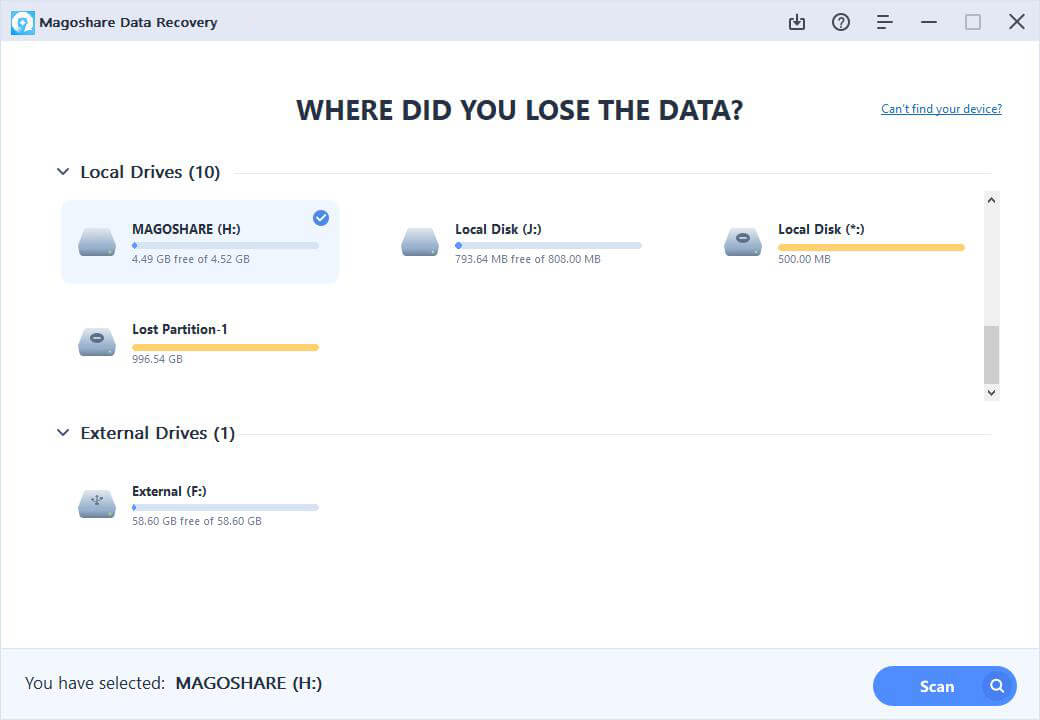 Step 3. Scan the RAW SD card to find the lost photos.
Select the SD card, then click "Scan" to let the SD card recovery software to start finding lost photos on the RAW SD card.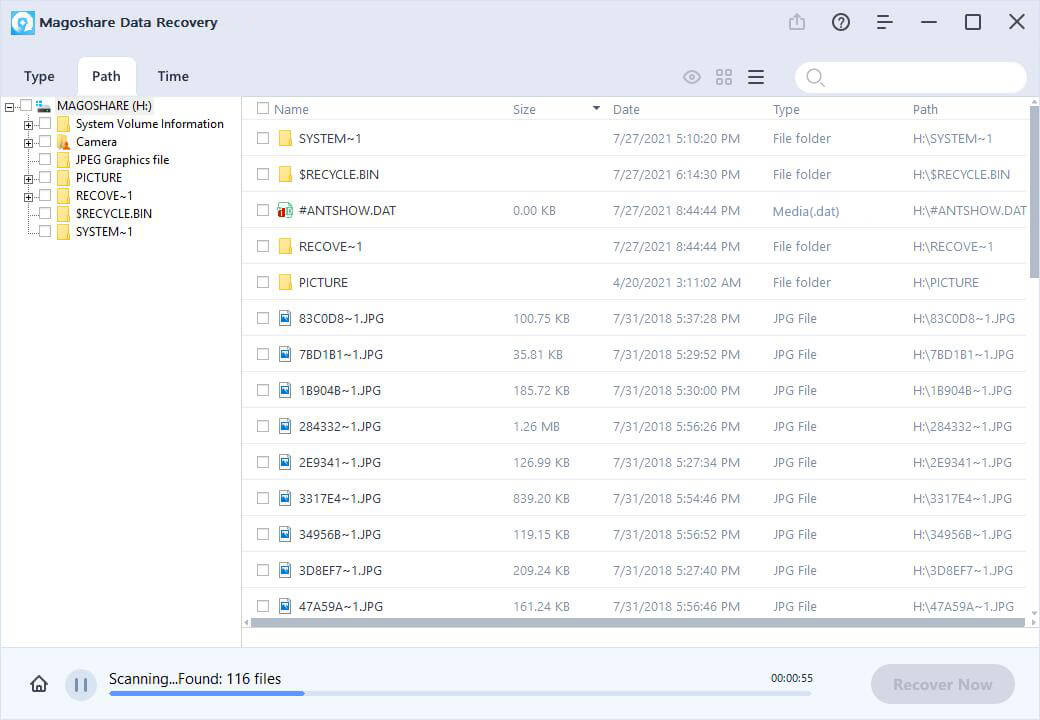 Step 4. Preview and recover data from the RAW SD card.
After the scanning process, you are allowed to preview all the recoverable files. Check and choose the photos you want to get back, then click Recover Now to save them to a secure location on your PC or external storage device.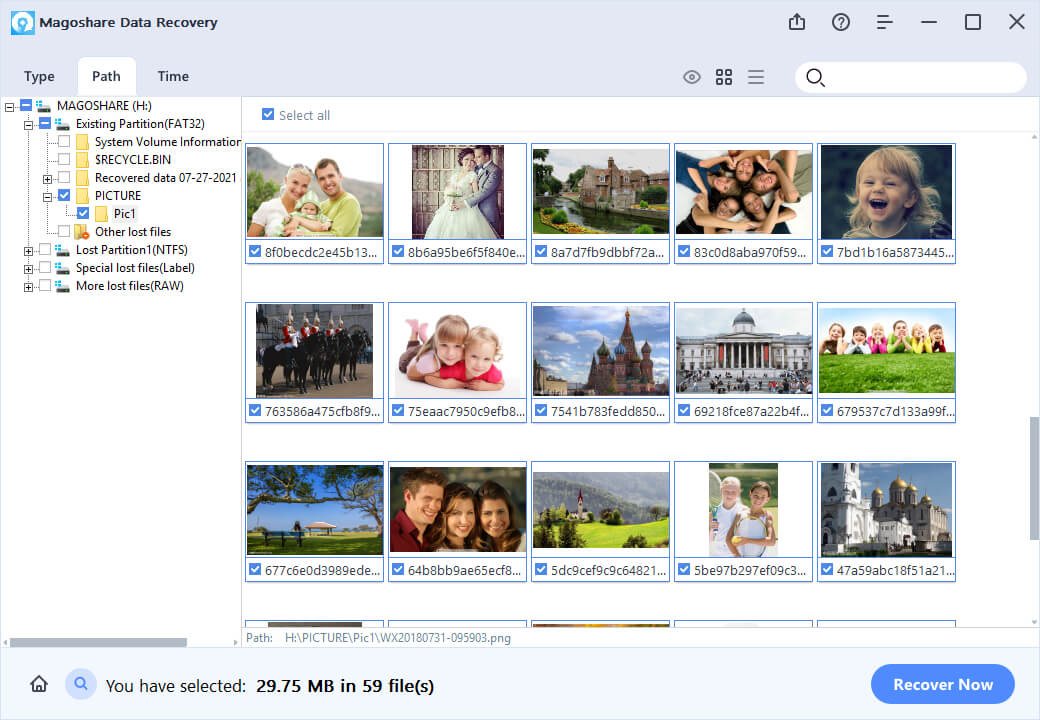 Useful Tips to Prevent SD Card RAW Error
After a successful RAW SD card data recovery, you can format the SD card to fix the RAW error for reuse. Finally, in case that you are interested in how to prevent this issue from happening again. Here we collect some useful tips for avoiding further SD card RAW error.
Disconnect your SD card from your computer using "Safely Remove Hardware".
Turn down the power first every time before you taking out the SD card from your digital camera or mobile phone.
Run antivirus software to scan the SD card regularly and always keep a backup of your important photos, videos and other data on your PC or another external storage devices.