How to Speed Up Slow MacBook Pro?
Summary: Your MacBook Pro gets slower and slower? Don't worry, follow this guide you can easily speed up slow MacBook Pro. Or you can download and use AweCleaner for Mac to speed up your slow MacBook Pro within 1-2 clicks.
Free Download

The prolonged use of a MacBook Pro manages to produce an increase of files and configurations that make the machine become slower than normal. Accelerating slow MacBook Pro can be very simple if you follow a series of tips. The first advice is to expand the RAM, so that everything works as it should be, also, the introduction of a SSD disk of last generation, can be very useful to start quickly in the execution of applications. If you do not want to improve the physical configuration of your Mac Book Pro, here we provide you with a series of pretty good tips of how to speed up slow MacBook Pro.
4 Simple tips to speed up slow MacBook Pro
A MacBook Pro is commonly exposed to multiple factors: installation and uninstallation of applications, malware, viruses, processes that consume too many resources, accumulation of temporary files, among other factors that make the computer lose performance and is increasingly slow. Here we explain 4 simple tips to optimize the performance of your MacBook Pro:
Keep the hard drive free
Keeping the hard drive with a good amount of free space is important, since when the hard drive is crammed with files it can be negative for the performance of the MacBook Pro. It is best to remove all the files that are not required, move contents to disks external hard drives or uninstall programs that are really unnecessary.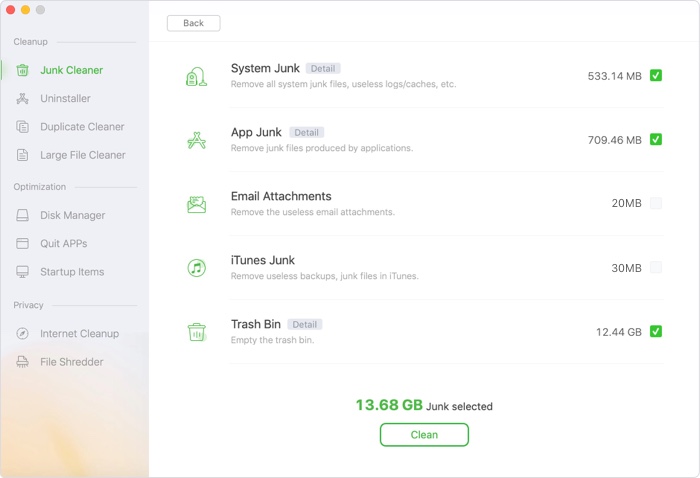 Uninstall applications correctly
For this, the best thing is to check the folders of the system in search of all the traces that have left, or opt for some software uninstaller. If you choose this last option, one of the best apps in this regard is AweCleaner for Mac, since it is an expert to improve the performance of a Mac.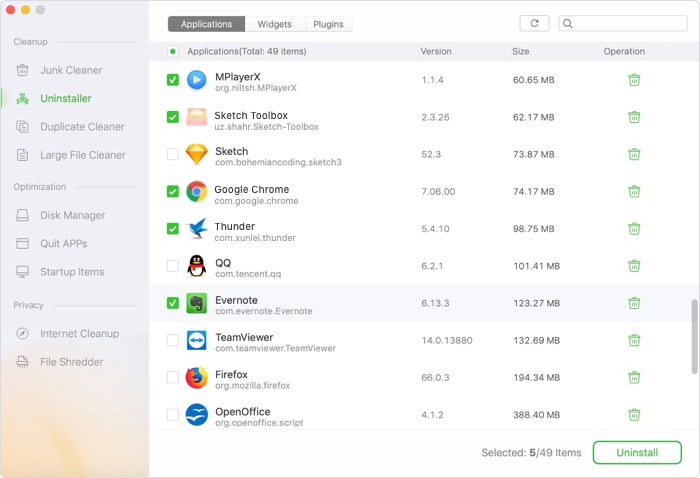 Review the running processes
Many times you can see that a MacBook Pro works slower than it should, this is because some application has been running in the background and for some error is consuming too many resources. The best thing is to use the Activity Monitor to see the consumption of CPU, RAM and other information of all the processes that are running on our Mac. After getting the application, stop it directly from the Monitor so that it stops consuming the appreciated ones computer resources.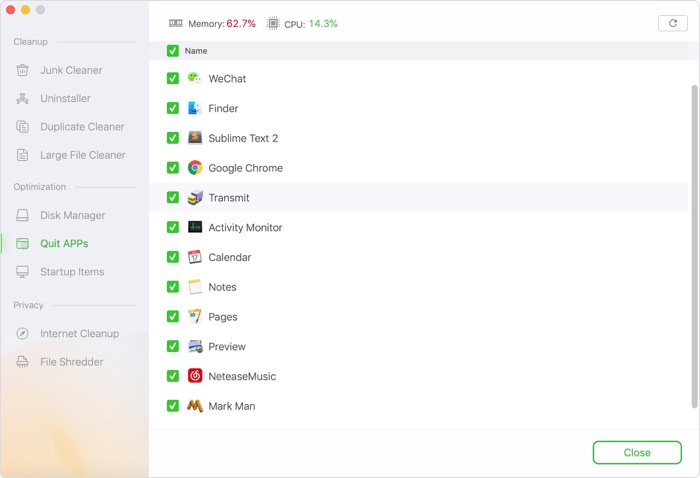 Remove applications from the login
Many applications are automatically included in the list of software to start session on the computer, so, we must go to System Preferences and click on "start" and delete applications that do not interest you.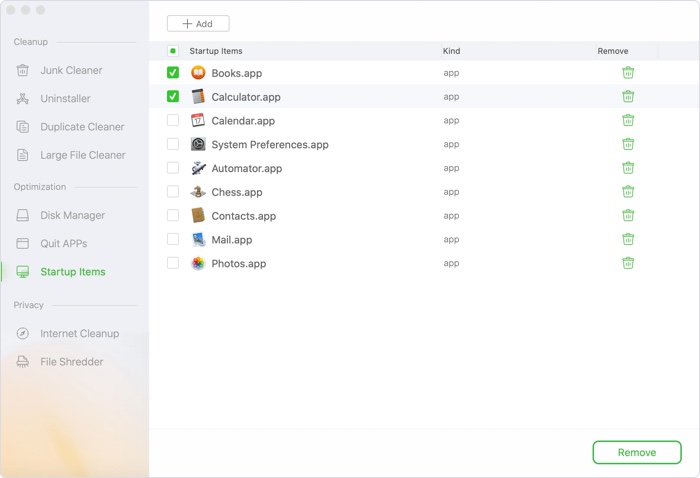 Speed up slow MacBook Pro with AweCleaner for Mac
It seems a bit difficult to speed up slow Mac with the tips above. Don't worry, AweCleaner for Mac can help you do all the job. Just download this software to speed up slow MacBook Pro with 1-2 clicks. It offers 9 tools to help you clean up junk, uninstall programs, free up disk space, free up memory…very easy and quick.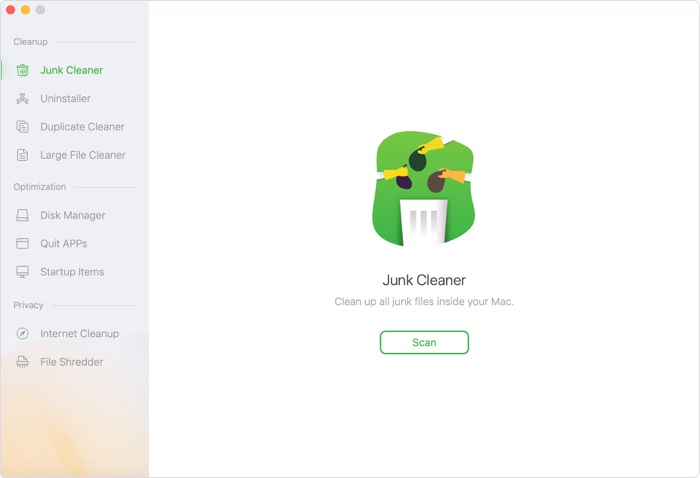 Free Download