Permanently Delete MP4/RMVB Videos
There are diverse programs you can use to delete MP4/RMVB videos. Sometimes, people need to erase files permanently and using a data erasure tool is the best option, but why making a permanent deletion? Some of them decide to carry out this task because they want to sell their device, give it to another person or simply get rid of it. Many of these programs offer good features, including speed, ease, reliability, security, affordability and more. AweEraser is considered as one of the best data erasure. AweEraser will help you delete your MP4/RMVB videos in a permanent way without causing any damage to your device.
Three modes to permanently delete MP4/RMVB videos
If people delete MP4/RMVB videos from their device, they can be retrieved by a data recovery software and even there are a lot of these programs, which can recover lost or deleted files in a very easy and quick way. Also, a data recovery software can get formatted files back, so if you want to prevent any data recovery, you need to carry out a permanent data deletion. Here, we will recommend using AweEraser data erasure, which is considered as one of the best programs to permanently erase files.
AweEraser is very easy to use. You only have to download and install this software on the computer and it will be ready to permanently delete files. It can be used to delete files on different devices, including MP4, MP3, USB flash drives, digital cameras, camcorders, laptops, desktops, local and external hard drives. Also, this data erasure can help you delete files depending on what you need; for example, some users select particular files, others choose the entire hard drive, and others just need to free space on hard drive. AweEraser offers the following three modes:
Mode 1: Selectively erase MP4/RMVB videos.
The first thing you need to do is running AweEraser on your computer. Then add the MP4/RMVB videos to the erasure list, click on Erase button to permanently erase these MP4/RMVB videos.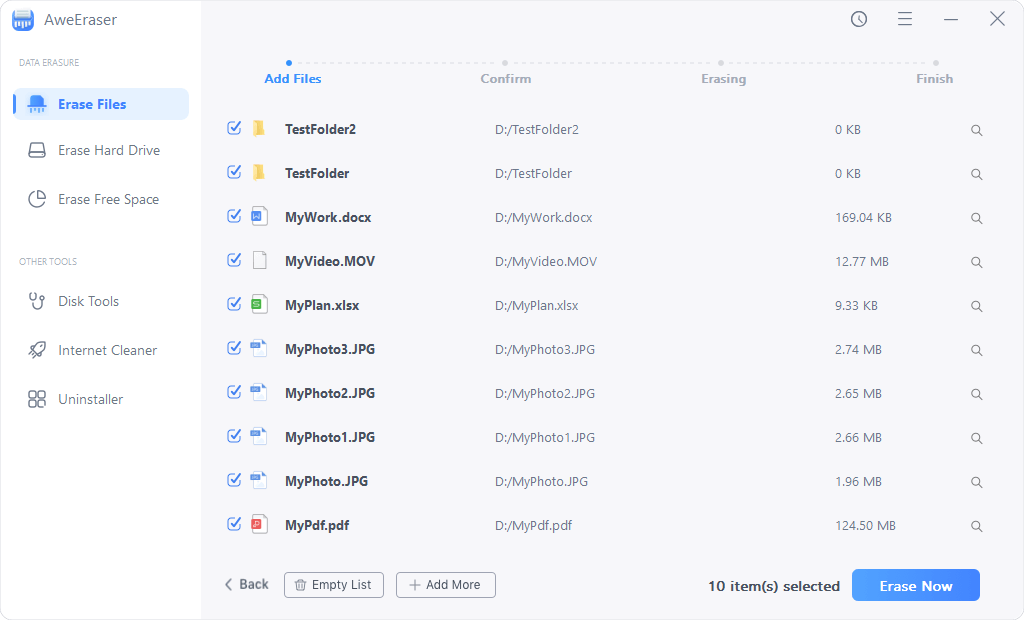 Mode 2: Erase all data including MP4/RMVB videos on a hard drive.
This second option helps you erase the entire hard drive/device to permanently delete all data, so if you this mode, all files including MP4/RMVB videos will be permanently deleted. It is a good idea to make a data backup, just in case you need this information in the future. Remember that after permanent deletion files cannot be retrieved.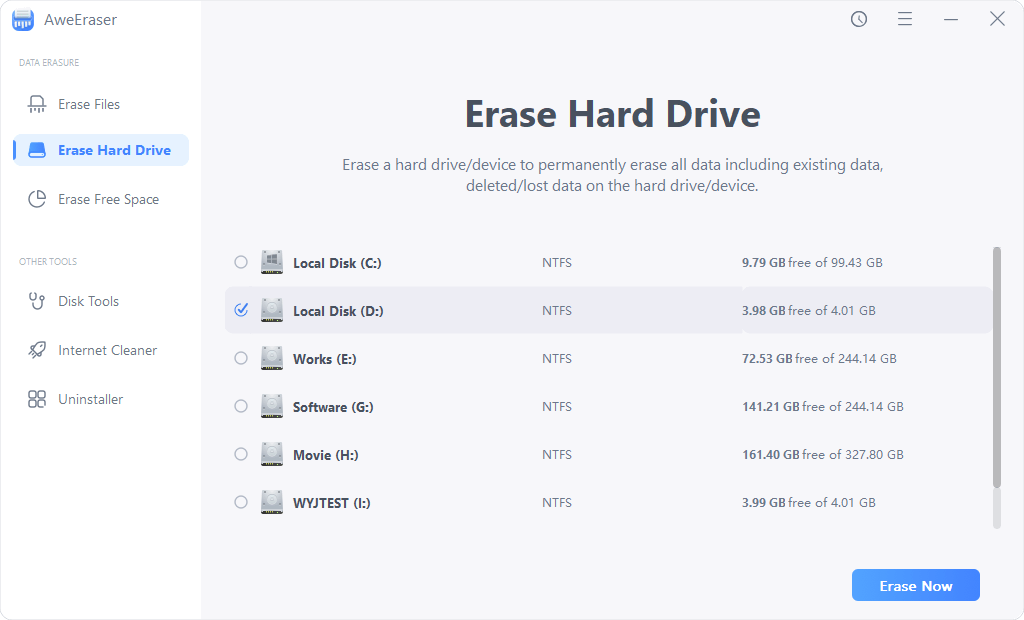 Mode 3: Erase already deleted MP4/RMVB videos.
This mode will help you erase already deleted MP4/RMVB videos. It will not damage or destroy existing data on the hard drive. If you use this option, you will free space on the device and prevent any deleted data recovery.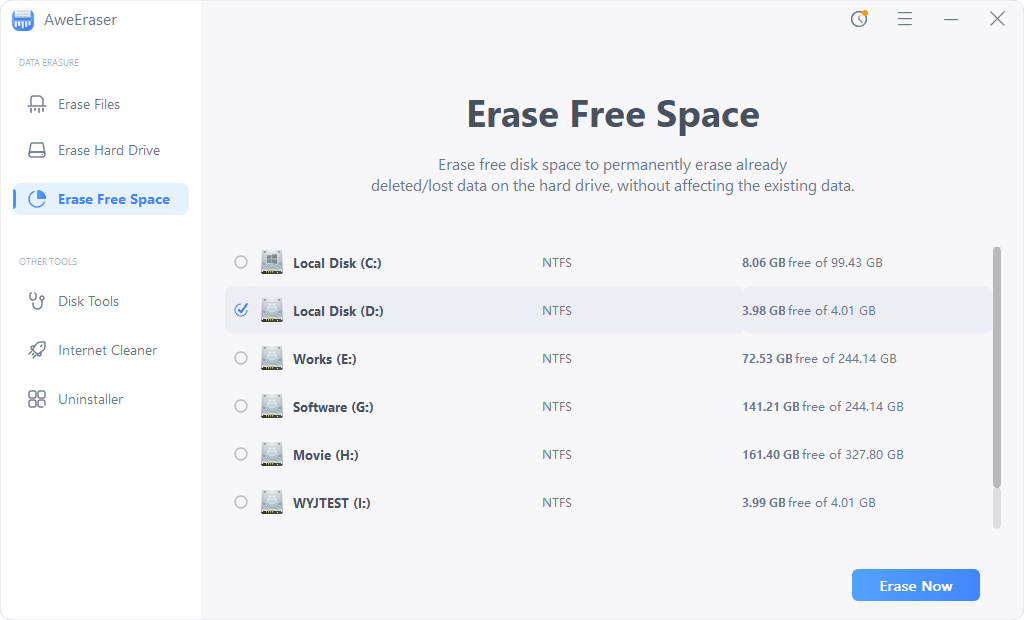 As you can notice, AweEraser data erasure is very simple to use and it will help you permanent delete files so that they cannot be recovered by any data recovery software. This is one of the best programs to permanent erase MP4/RMVB videos from any hard disk drive, USB flash drive, memory card, Music player or digital device, etc. Download it here: