How to Erase and Format Multimedia Card (MMC)?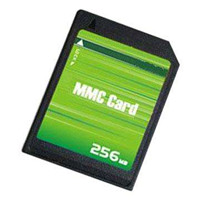 Whether you want to change your multimedia card, or you want to sell it, erasing is the first thing you must do. It's because deleting all the files using a traditional method won't make your data gone forever from the Multimedia Card. You also might have tried to format your Multimedia Card, but somehow it doesn't delete the files permanently. In fact, there are many simple ways to recover the data once it deleted using a traditional method or even when it has been formatted. You should permanently erase the Multimedia card before you dispose it.
If you want to delete your data from Multimedia Card permanently, then erasing is the best way to do it. Erasing is a complex process to permanently delete your data on any digital storage including the multimedia card. And once it's done, you or anyone else will not be able to recover any data.
Multimedia card data erasure solution
What you can learn from this article is how to erase Multimedia Card using an amazing software program called AweEraser. This software is the tool that makes erasing is as simple as doing the traditional deleting method, but the truth is, it's totally different. Although you can do the process with few simple clicks, the software will do the complex process to make sure your files are gone forever.
Before you erase/format your Multimedia card using AweEraser, you'd better back up your important files. Once the Multimedia card is erased by AweEraser, all data will be permanently erased on the card. Enough talking, here's the simple guide about how to erase Multimedia Card easily:
Step 1: Connect your multimedia card with your computer
The first thing you must do is downloading and installing AweEraser on your PC or Mac. Once it's done, the software should run automatically. And now you should connect the Multimedia Card to PC/Mac, and make sure it will not be disconnected while the process is running.
Step 2: Run AweEraser to erase the multimedia card.
Now open the AweEraser, and you'll see three options for Data Erasure. Choose the first option "Erase Hard Drive" to permanently erase the Multimedia Card. Now you should see a list of the storage drives which are connected to your PC/Mac, and you just need to choose your Multimedia Card, click on "Erase" button.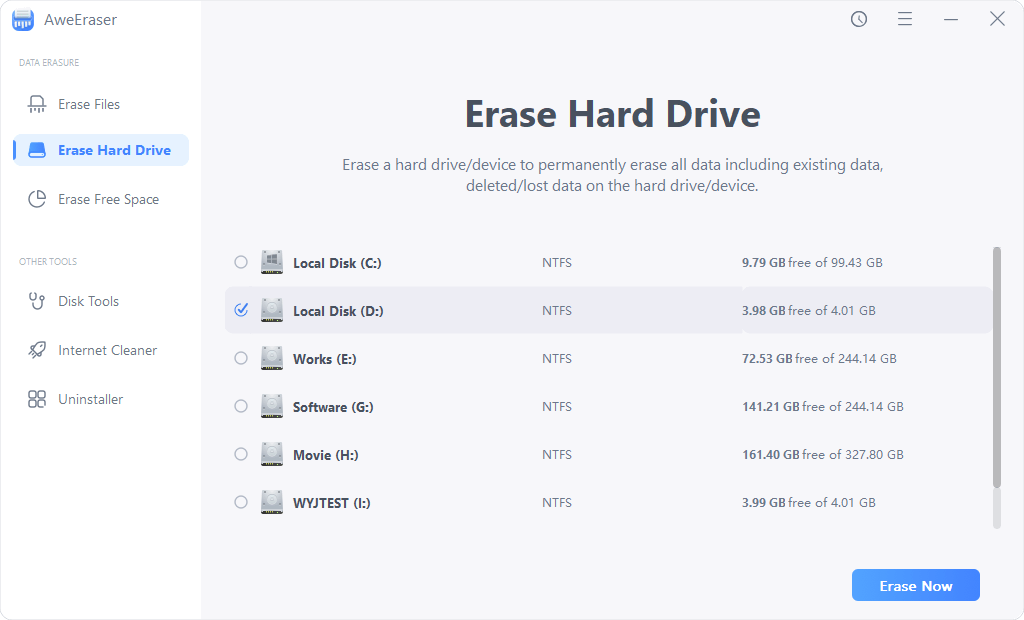 Once it's done, you can rest assured knowing that all the data is deleted permanently from the multimedia card and the erased data couldn't be recovered by anyone including you. It is the good news if you are going to sell, donated, give away or just abandon the multimedia card.
AweEraser also supports to selectively erase files/folders from a multimedia card. If you want to erase specific files from a multimedia card, you can choose this mode "Erase Files". Moreover, it also can help you erase already deleted data by offering 'Erase Free Space' mode. AweEraser is the secure software for you to permanently erase data from multimedia card, making data recovery impossible. It will not affect the operating life of the multimedia card.