Permanently Erase Data from Pen Drive
Are you looking for the best data erasure software to permanently erase data from pen drive? Well, this guide may be very useful for you. Here, we will describe an easy way to erase files forever from our pen drive device. This information may be stored on different devices, including memory cards, USB flash drives, local hard drives, external hard drives, laptops, desktops, tablets, smartphones, or any other storage media. You can delete files whenever you consider necessary, but it does not mean these data will go permanently, even they can easily be recovered. If you need to be sure your files will not be retrieved, you have to use a great data erasure tool like AweEraser.
How to permanently erase data from pen drive?
It is advisable to permanently erase data from pen drive if this device will be given to another person or maybe sold to someone else. Sometimes, your device is not working well, so you might delete all files in a permanent way. But, why do people decide to delete data permanently? The answer is very simple. There are many data recovery programs people can use to retrieve lost, deleted, corrupted, formatted or inaccessible data and many of these programs are often very reliable and effective as well. It means, other people can access to your private or important data, so it is better to avoid this issue.
There are different data erasure programs, so it could be a little difficult to find the most appropriate one. We recommend checking their features, advantages, and disadvantages to help you decide. As we are aware about this issue, we will recommend one great software known as AweEraser. It is very simple to use and you only have to follow these steps:
Step 1: Download AweEraser and install it on the computer.
First, you have to download and install AweEraser on the computer.
Step 2: Connect your pen drive on the computer.
Then, you need to connect your pen drive on the computer. Once you have connected your device, you can select it and begin to delete data.
Step 3: Permanently erase data from pen drive.
After running the program on the Mac computer, just select one of these three modes offered by AweEraser:
Mode 1: Erase selected data from pen drive
Here, you can choose some files and delete them permanently. It means, you can erase some particular data.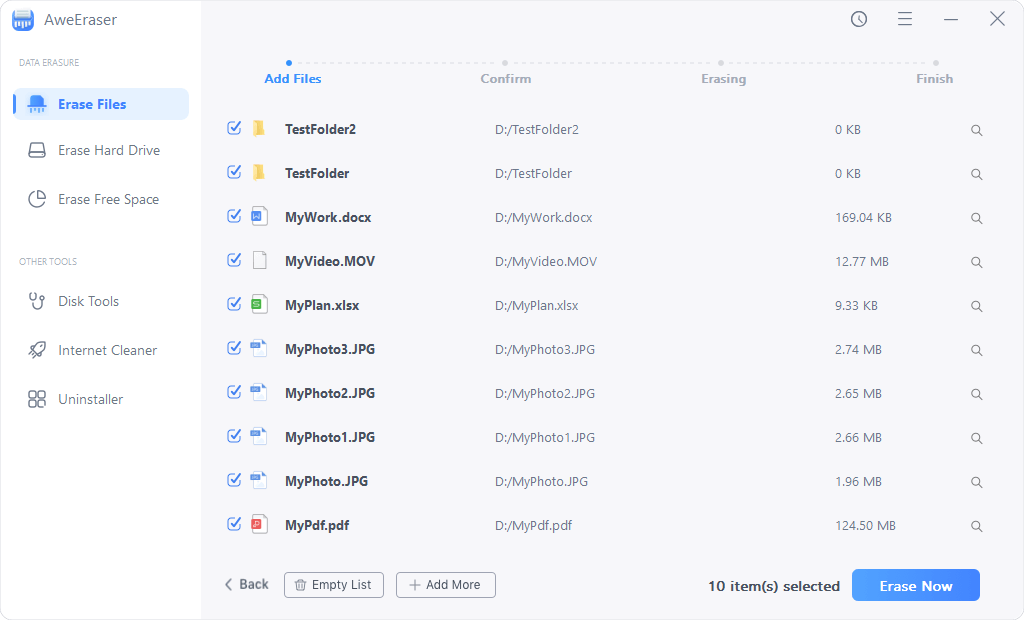 Mode 2: Erase all data from pen drive
This option allows you to permanently erase an entire hard drive; it means, all data stored on your pen drive cannot be recovered.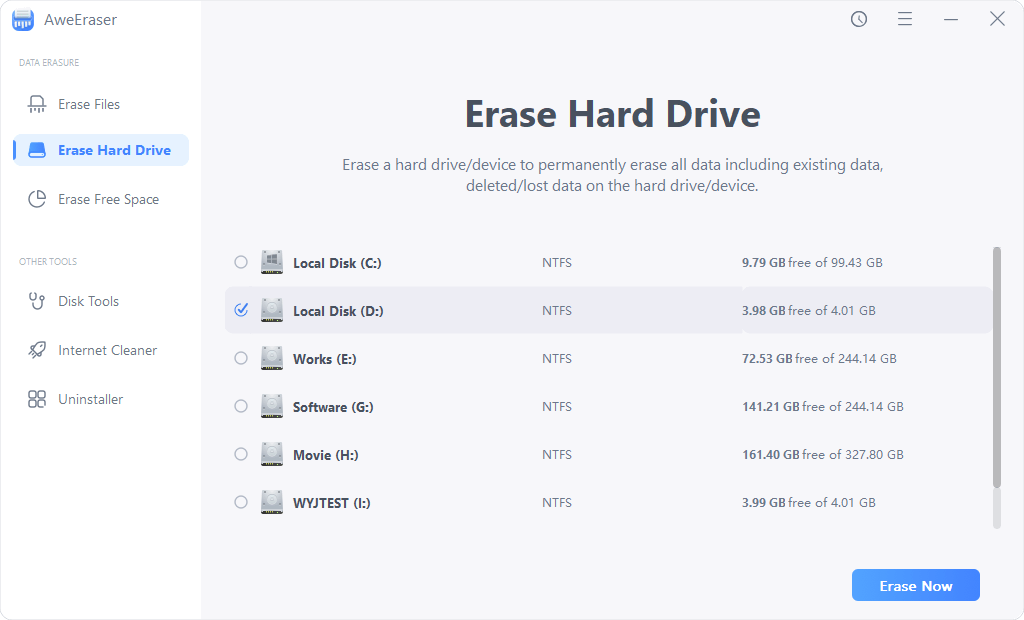 Mode 3: Erase already deleted data from pen drive
This last mode is good to free space on your pen drive. You can permanently erase already deleted files from your device.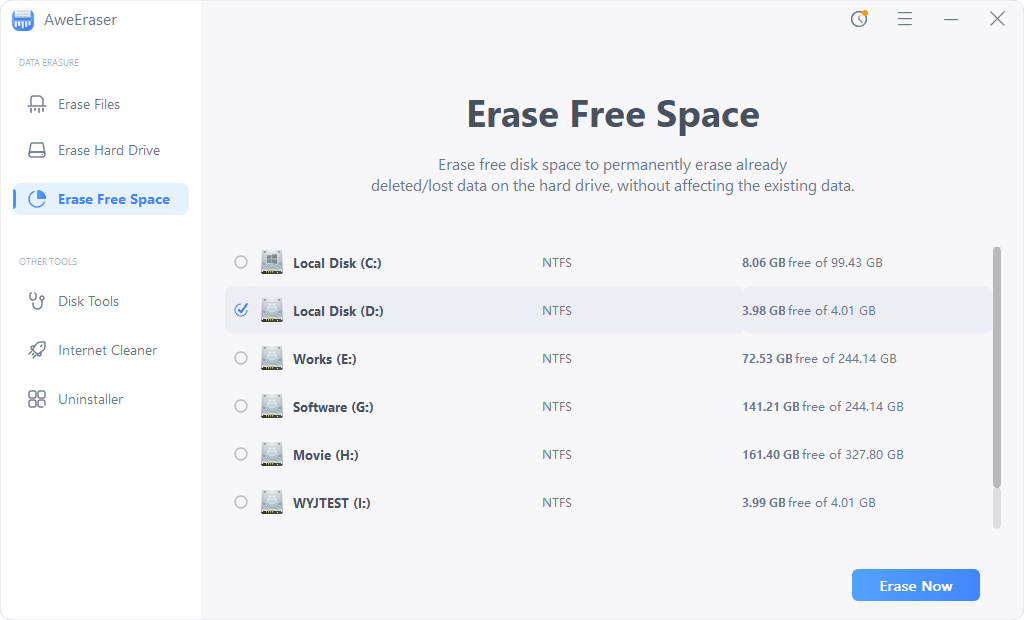 Permanently erasure can be very easy when you use AweEraser. These files cannot be recovered, so it is a good idea to make a previous backup before deleting them in a permanent way.