How to Permanently Delete Documents?
When you delete a document on your computer, it is still possible to recover the document even you have emptied the recycle bin. The deleted document is hidden in the unused disk space. Before new document overwrites the disk space of the deleted document, data recovery software can easily recover the deleted document. In the daily life, you don't have to permanently delete the documents on your computer. But on special occasions you have to permanently delete private documents on your computer or storage media to avoid data recovery.
In case that other people would recover your private information, you'd better find solution to permanently delete your documents like Word Files, PDFs, Photos, Videos before you sell or donate old computer, USB flash drive, digital camera, etc. But, how to permanently delete documents from hard drive? Only a few people know how to get the documents permanently deleted. Here is a secure and easy solution to help you delete any kind of document for good.
Document file shredder
DIY data shredding tool like AweEraser can help you permanently delete documents from hard drive, USB flash drive, memory card and digital camera. AweEraser is one of the best file shredders. It will permanently delete the documents and overwrite the disk space to avoid data recovery. Erasing algorithms include simple 1 or 2 pass, DoD 3 pass, secure 7 pass or the Gutmann 35 pass method. The certified erasing algorithm can ensure permanently deleting targeted documents.
Three options to permanently delete documents
Data erasure needs vary from situation to situation. AweEraser offers flexible data erasure solutions to meet different data erasure needs. Here are the three options for you to permanently delete documents on hard drive or storage media device.
Option 1: selectively delete documents.
This option allows you to permanently delete targeted documents from your hard drive or external device. Just add the documents you want to permanently delete, then click on "Erase" button. The selected documents will be permanently erased.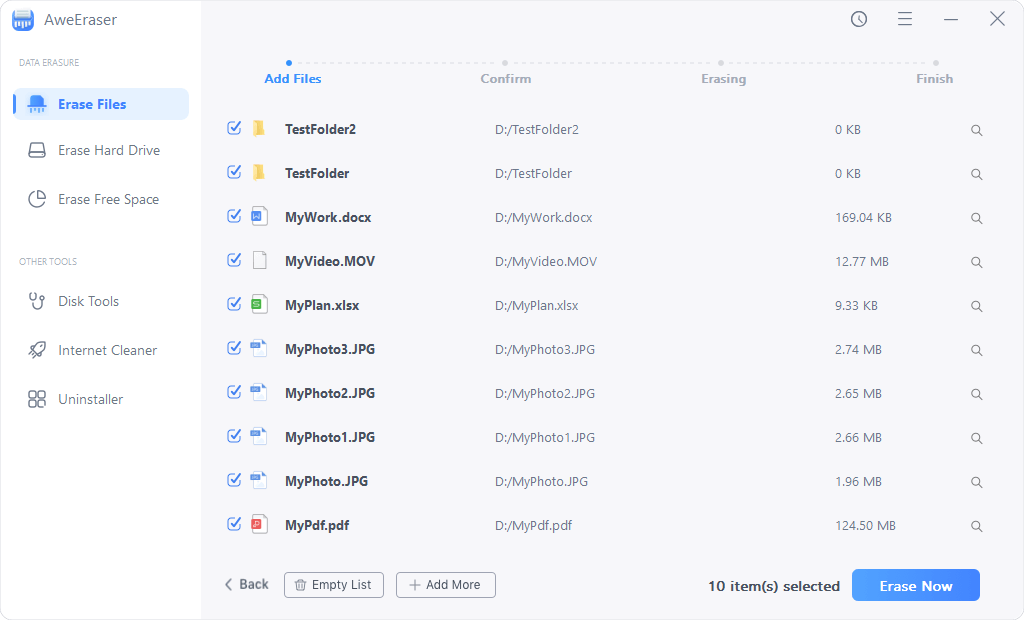 Option 2: permanently delete all documents.
If you want to delete all documents on the hard drive and avoid data recovery, you can try this option to erase the entire hard drive to erase all existing data and previously deleted data on the hard drive.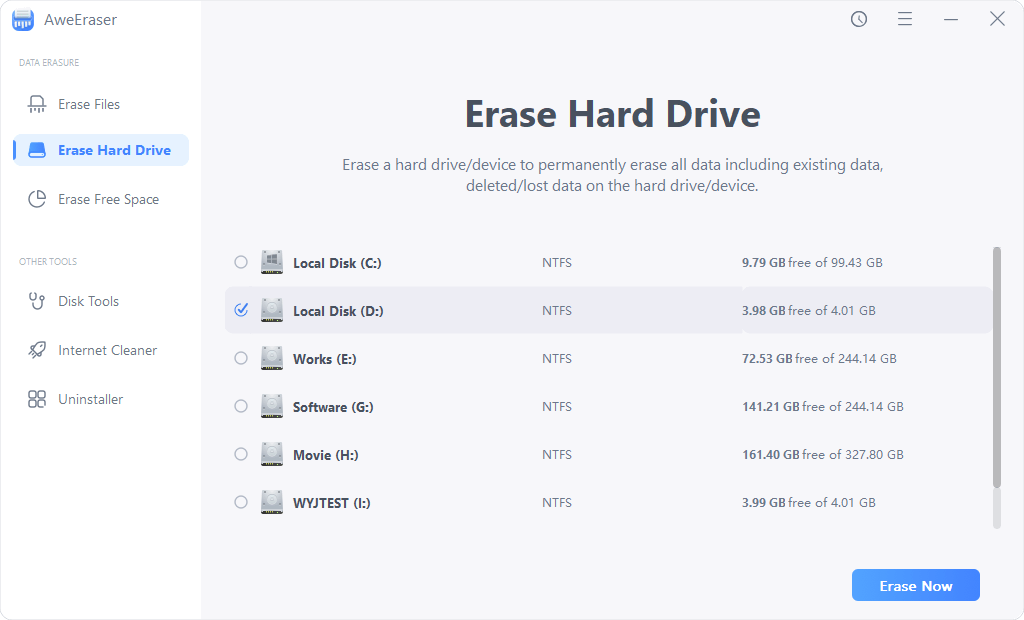 Option 3: permanently destroy already deleted documents.
How to destroy already deleted documents on your hard drive? This option will erase the unused disk space to erase previously deleted documents on your hard drive.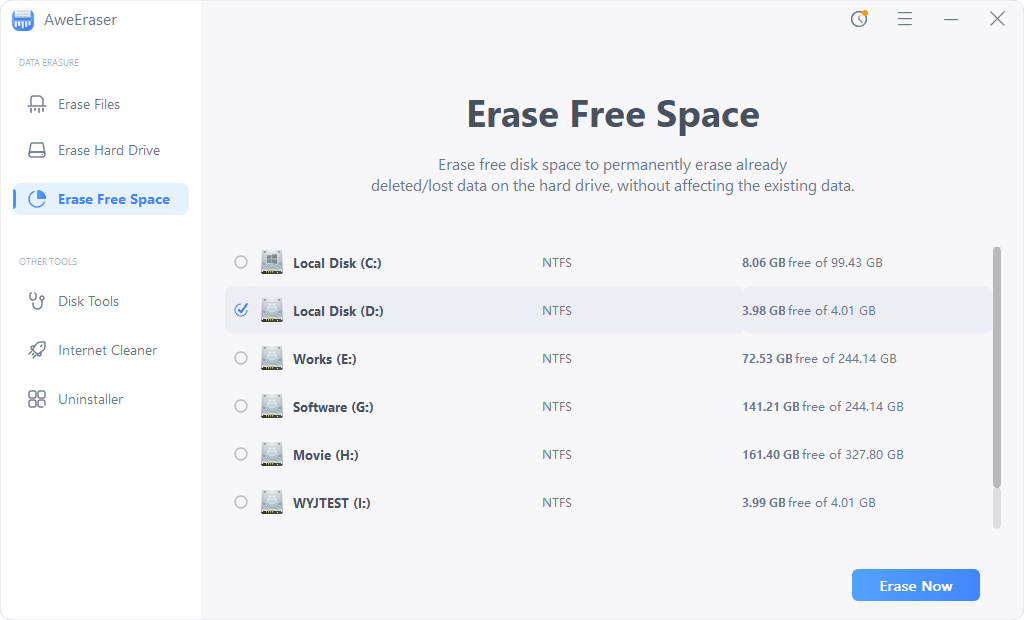 In these situations, you should permanently delete private documents:
Giveaway, donate, resell your computer, hard drive or external device.
Lend your computer to other people.
Login out from a public computer.
Share a computer with other people.
The documents contain important information is no longer useful on a computer or device.
AweEraser is the reliable to help you permanently delete documents. It can help you delete documents on Windows. It also can help you permanently delete documents under Mac OS. But before you permanently delete your documents, please think carefully or back them up before you start deleting. Once the documents is deleted by AweEraser, the documents is lost forever, can't be recovered by any data recovery software or method.