Permanently Erase Private Data before Selling a Computer
It seems that deleting data from your computer is secure right? However, to keep your privacy and data and files secure on your computer, you must wipe all data from the old computer without leaving traces before you sell or dispose it. No doubt, you can delete all files and folders using the format options or the primary delete function, but keep in mind that this is the least safe way to remove data from your computer since these files and folders can be recovered using a professional data recovery program.
Erasing necessary files on your computer only removes links from, but then in genuineness, the file is not deleted from your computer. In which, any pro hacker can search and find the missing links of the deleted file using data recovery software to recover all private data and abuse them before you know it.
How to permanently erase private data before selling old computer?
The best way to delete or erase a file or folder from your computer before selling is to remove it using a professional tool. In this article, we will talk about AweEraser. This program can delete all files and folders from your computer permanently beyond recovery.
AweEraser is a professional data deletion tool that wipes computer files and folders entirely and overwrites a space with blank data, which makes it impossible to recover data from your laptop or desktop. It is compatible with both Windows and Mac platforms and is currently running on all types of hard drives like SATA, IDE, etc. This software has three kinds of data deletion methods, making it more sophisticated for implementation.
The program has an elegant interface, so it is very easy to use, even for beginners. You do not have to be a computer engineer to use this tool. Follow the instructions below to permanently erase files and folder from your computer before selling and at the end of this article all files and folders should be thoroughly cleaned from your computer.
Step 1: Install and Open AweEraser
To start with, download and install any AweEraser program on your computer from which you want to delete all the information. First, run the program first to see the primary interface of the tool.
Step 2: Choose Data Erasing Method
The options provided by this program are straightforward. It offers three types of data removal techniques, and I'll discuss each of these ways to understand the benefits of each option.
Option 1: Permanently erase files/folders.
This is the best option to select if you just delete certain data from your computer. Directly select all the files and folders you want to delete and click "Erase Now" to erase all selected files and folders from your computer permanently.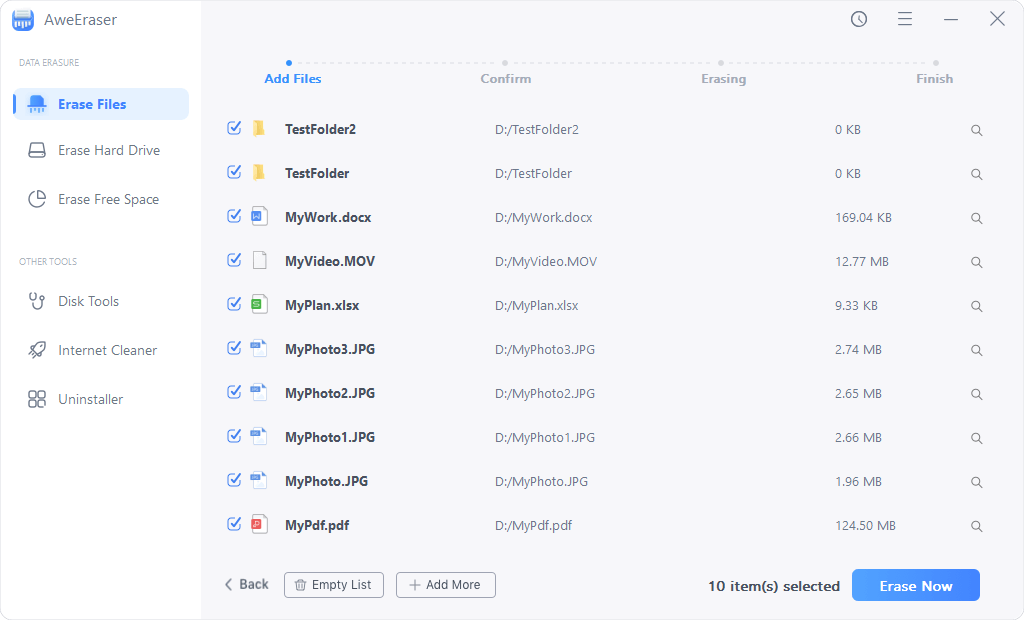 Option 2: Wipe entire hard drive.
This is the best option if you're selling or donating your computer. This option ensures that all data from the entire hard disk is removed and never recovered.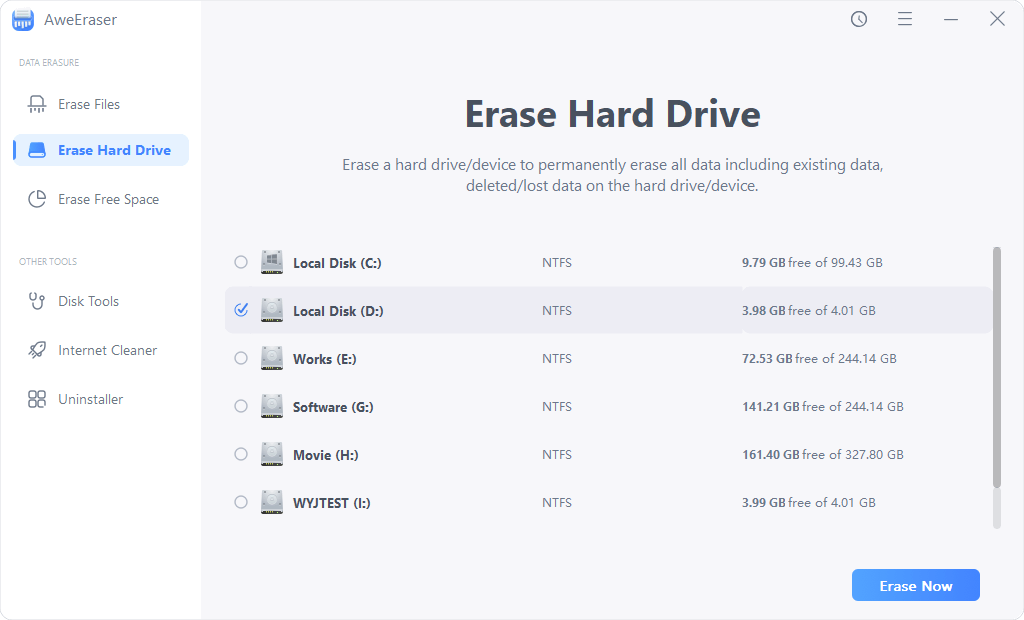 Option 3: Erase already deleted/formatted data.
Select "Erase free space" if you want to clean the unwanted area of recorded deleted/lost files on your hard drive. It will not affect the existing data.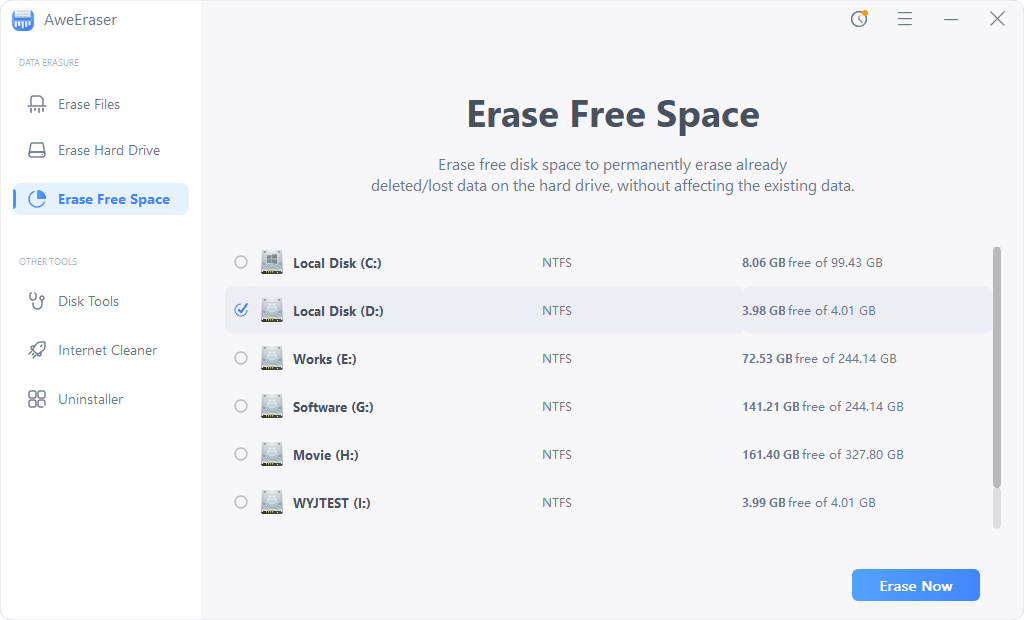 That's all. Now you can relax and stay stress-free because all the files on your computer with this above steps will be successfully erased without leaving a trace for recovery. So, therefore. You can now sell or give away your computer without any fear.