How to Wipe iPhone?
The iPhone is commonly considered to be the greatest smartphone currently available due to its superior design, security features, features, and overall performance. However, the phone's performance may progressively decline, much like other smartphones.
A restart or force restart will save your data and settings; therefore, we suggest trying them before turning to this nuclear option. A factory reset may be essential if you've tried everything else to fix your malfunctioning iPhone or iPad, and nothing has worked. Yet many iPhone owners lack the basic knowledge to factory reset using just the device's buttons.
Backing Up Your iOS Device Before Wiping It
Having a recent backup of your iPhone is a must before continuing. As long as your device is plugged in and connected to Wi-Fi, iCloud will generate a backup automatically each night, but a manual backup will guarantee that your data is always up to current. In this manner, you may back up your information before wiping your iPhone or iPad.
Turn on Wi-Fi on your iPhone or iPad. (If the phone battery is low, plug it in)
From the main menu, choose "Settings."
Select the "Apple ID" button from the menu bar.
Pick iCloud.
Navigate down and choose iCloud Backup.
You may activate it with a single tap on the switch.
Select Back Up Now.
Your iPhone backup must finish before you can continue. Your iOS device may also be backed up on your PC.
Signing Out Of Apple ID
Before giving up your old phone, ensure you've signed out of your Apple ID to prevent unauthorized access.
Use the Settings app on your iPhone to access your name and Apple ID.
Click the "Sign Out" button at the bottom of the page.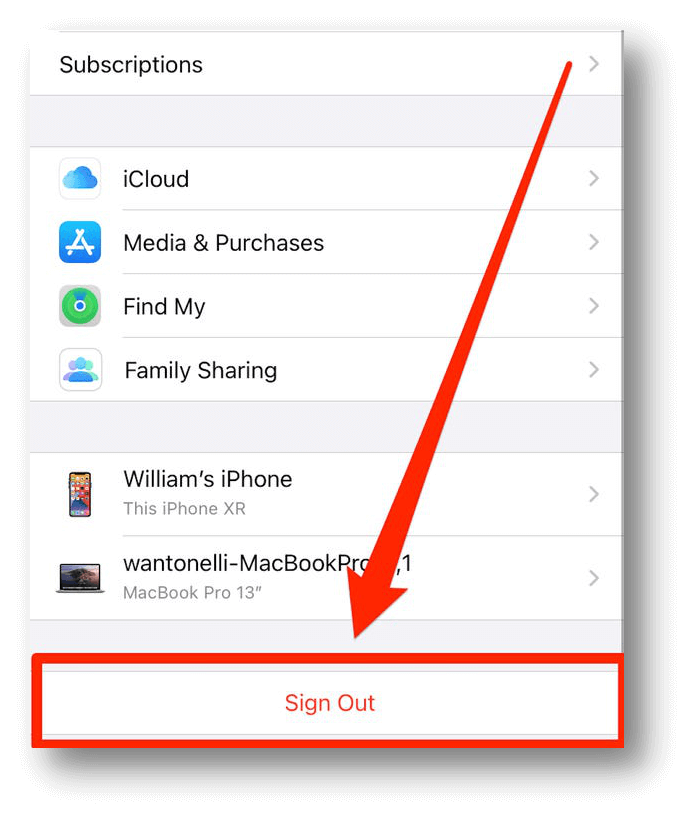 The system may prompt you to type your password. If so, log in and then click "Turn Off" on the upper right.
Method For Erasing All Data From An iOS Device
The data on an iOS device is protected by hardware encryption and can only be accessed with a password. This implies that erasing data is as easy as losing the encryption key. However, iOS will still wipe your iPhone or iPad and bring you back to the setup screen, giving you a fresh device that you may use again or sell.
From the iPhone or iPad's main menu, access the Settings menu.
Choose "General" now.
Tap the "Transfer or Reset iPhone" option at the very bottom of the screen.
Click Erase All Content and Settings.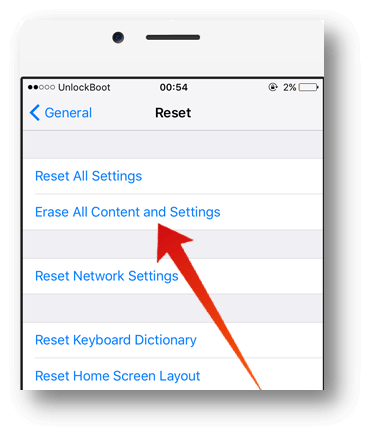 Choose Continue.
Type in the passcode for your device.
By entering your Apple ID password, you may turn off Activation Lock and deactivate your iPhone from Find my iPhone.
After the data has been wiped, the device may be used as if it were brand new; a separate backup can be restored, sold, or given away without fear of unauthorized access.
When You Forget Your Password Or Passcode, How To Reset An iPhone
When resetting an iPhone, you'll be asked for the passcode; in certain cases, you may also be asked to type the Apple ID password. If you've forgotten it, that's a problem.
If you can't remember your passcode but know the password to your Apple ID, you may still use that instead.
Entering an incorrect passcode too many times on the Lock Screen will result in a Security Lockout and a message telling you to try again later.
You'll see the option to Erase iPhone (or iPad) at the bottom of the screen. Tap that.
You should hit Erase iPhone/iPad and then press it again to confirm.
You'll be asked to type your password when ready to sign out of your Apple ID on this machine. Doing so cancels the activation lock and allows you to reset the gadget.
When asked again, choose Erase iPhone/iPad to completely and irreversibly erase all content from your device.
After waiting a while, your iPhone or iPad will restart, and you'll be presented with the setup screen exactly as if you had a brand-new gadget. For obvious security concerns, resetting an iPhone after losing the password would clean the device, including all of the user's applications and data.
Conclusion
We save much private information and data on our smartphones over time, particularly if we've been using iOS from the beginning. That data and information are very confidential, and we do not want it to fall into the wrong hands.
Therefore, it is crucial to regularly back up your data in case of any unforeseen circumstances. The data on your device may be restored from a backup after you've performed a factory reset. Even though you want to get rid of everything on your iPhone or iPad, you may follow these instructions.
Hot Magoshare Products
Easy steps to recover deleted, formatted and lost data from local disk and external device.
Free Trial
Securely and permanently erase data before selling, donating or giving away PC and digital device.
Free Trial
Clone boot disk, external disk, USB flash drive, memory card and more on Windows PC.
Free Trial