NTFS File Recovery Freeware
NTFS stands for New Technology File System and it is the file system used by the Windows NT operating system to store and retrieve files on a hard drive. It is a high performance and self-healing file system to Windows 10, 8, 7, Vista, 2000, 2003, etc. One of its most important features is the ability to encrypt files and folders in order to protect them. NTFS offers diverse improvements over FAT and HPFS related to performance, extendibility and also security. Through this guide we will help you recover lost NTFS files using a powerful data recovery software known as Magoshare Data Recovery, so continue reading for more information about this software and some of its advantages.
How to recover lost data from NTFS with freeware?
Recovering lost data from NTFS can be an easy process, so if you are dealing with a situation like this do not feel upset because we still have a chance to get these data back. People can delete or lose their files from their computer due to several reasons such as: mistake, by accident, system crash, virus attack, update system, careless formatting, among other reasons. The good news is that we can retrieve these files if we use a reliable free NTFS data recovery program like Magoshare Data Recovery Software, which is highly recommended by users.
Now let us give you an overview about Magoshare Data Recovery Software and some of its advantages. This software is useful for recovering lost, deleted, formatted, damaged or inaccessible files. We can recover lost files form diverse storage media like for example USB flash drives, local and external hard drives, hard drive partitions, memory cards, MP3, MP4, smartphones, desktops, etc. Magoshare is compatible with Windows and Mac and it is very simple to use. We only have to follow these steps:
The first thing we have to do is downloading and installing NTFS file recovery freeware - Magoshare Data Recovery Software on the computer. Hen, run this software on the computer to get started.
Step 1: Select the location to be scanned.
After that, we have to choose the location to recover the lost NTFS files. Sometimes, this location can be the local hard drive, an external hard drive, a USB flash drive, a memory card, any hard drive partition, among other locations.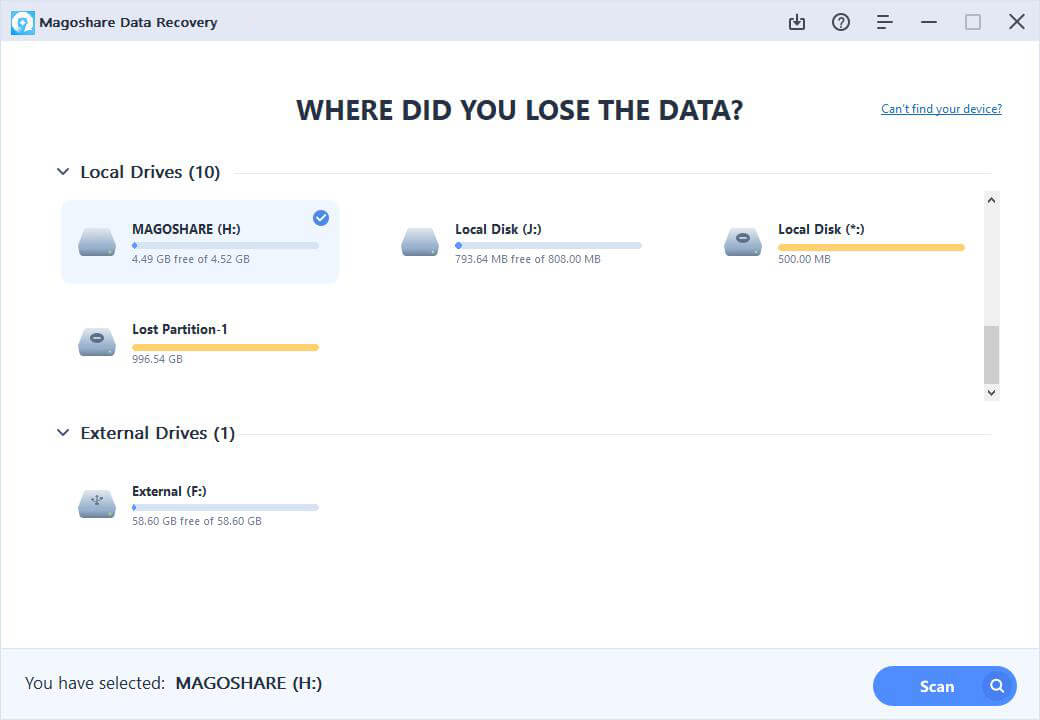 Step 2: Scan the location to recover lost files.
Once we have selected the location, Magoshare Data Recovery Software will start scanning. We have to click on the "Scan" button and wait until the scanning is completed.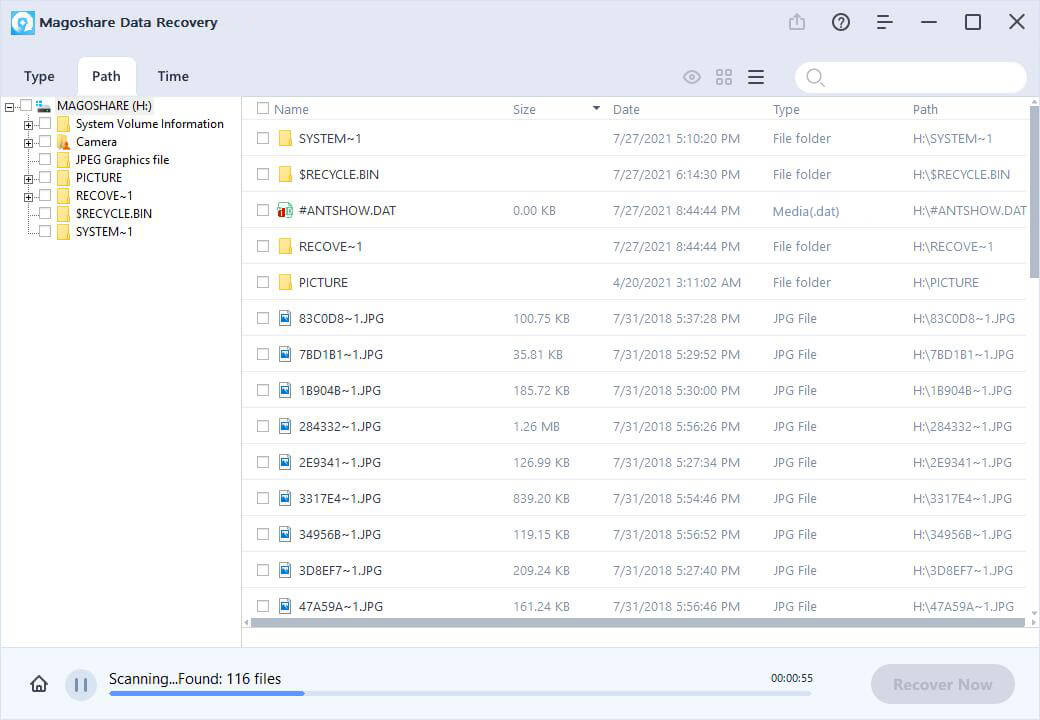 Step 3: Preview and recover lost files.
When the scanning phase is completed, a list with all the recoverable files will be shown; we can preview and select the ones we want to recover. We have to click on the "Recover Now" button to save them.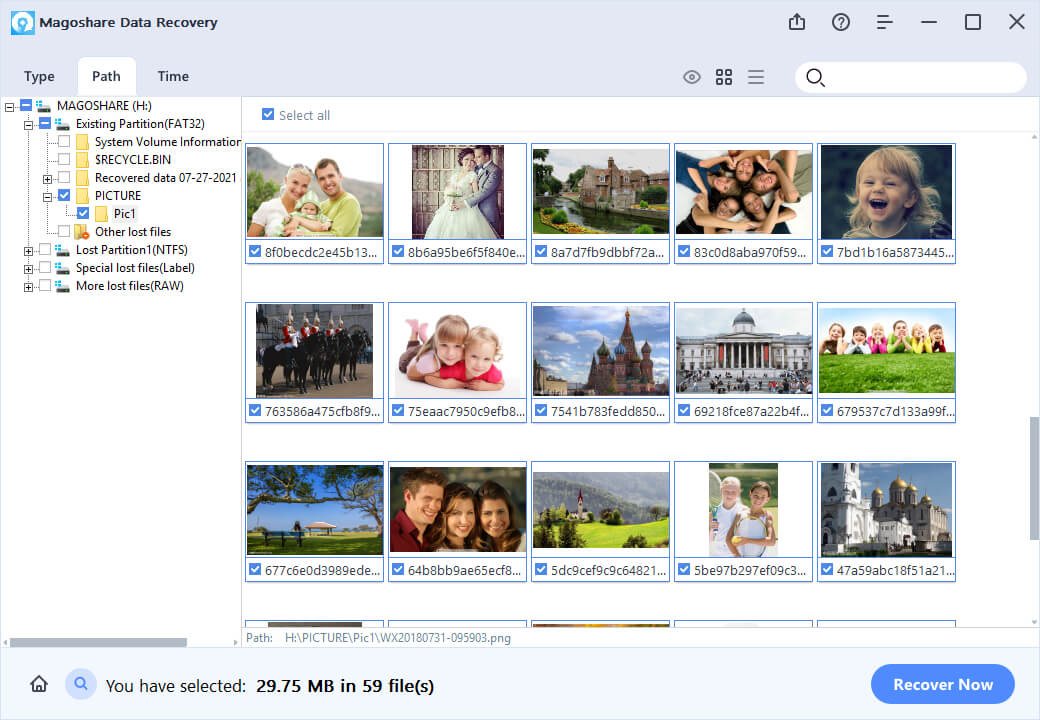 Magoshare Data Recovery is reliable NTFS file recovery freeware. It can recover lost data from NTFS file system on a PC and recover lost data from NTFS file system on a Mac. This data recovery software also can recover lost data from FAT, APFS, HFS, REFS file system, etc.