RAID Data Recovery
The Redundant Array of Inexpensive Disks (RAID) or Redundant Array of Independent Drives (RAID) acronym stands for Redundant Array of Inexpensive Disks or Redundant Array of Independent Drives. This technology consists of two or more drives and is used to improve the performance or reliability of data storage. There are several RAID levels, which are classified into distinct RAID levels based on the standards. All of them are listed below.
If you store your data on a RAID array, you must be vigilant. If your hard drive fails, you'll need to know what to do and how to recover files from a raid hard drive. As a result, the only choice left to you is to learn RAID recovery, which is a crucial skill to have in order to save your data.
Because it is difficult to recover RAID using traditional methods, we will introduce the finest raid data recovery software in this tech post. As a result, selecting the software solution takes into account all of our concerns. As a result, this article will greatly assist you in selecting the greatest and most professional software. We will ensure that your hunt for a RAID recovery guide stops after reading this technical post.
What Is RAID Data Recovery and What Does It Mean?
The practice of recovering and restoring data from a RAID storage architecture or infrastructure is known as RAID data recovery.
It extracts and restores data from one or more RAID discs and storage components using a combination of automatic and human data recovery procedures. RAID data recovery is possible on both hardware and software RAID systems.
We already know that RAID recovery is identical to hard disc data recovery. The key issue is why consumers want RAID recovery. Human faults can cause the RAID to fail, and these errors can include hardware or software failure, malware infection, mechanical problems, power outage, faulty sectors, sudden system shutdown, and so on.
When you are attempting to recover from a broken raid, you may encounter a variety of events. Make certain that anything that damages the RAID will not be recovered normally. Meanwhile, you must recover the RAID solely to rebuild the RAID configuration in order to recover lost data, which is a challenging operation.
If you make a single mistake or take the wrong step, you might permanently lose your data. However, there is a plethora of third-party applications accessible, according to our professional research experts. These will assist you in simplifying these types of tasks.
What Are the 5 Most Common Reasons for RAID Failure?
As previously described, the RAID now has a look at the five most frequent RAID failure causes, which are listed below; read it carefully.
Now, let's look at the five most typical causes of RAID failure.
The RAID Controller is required since almost all forms of RAID have to be installed or coupled to a single microcontroller. The array's choices then become direct. The microcontroller then failed owing to overload.
Missing RAID Partition: There will be an odd partition of the disc, which will then get corrupted and cease to function.
Failed RAID Volume Rebuild: When a RAID volume is not properly formed, access becomes difficult, potentially resulting in a full system failure.
Multiple Disk Failure: As we already know, the RAID system's value lies in its ability to sustain a total system failure on a single disc. It will then operate your entire system in a degraded state at that point. The likelihood of the array failing rises at that point. You can extract your crucial file data during that time interval.
Server Crash: The host server has completely failed.
What Are the Symptoms of RAID 5 Failure?
As we all know, RAID 5 has a high failure tolerance and is only destroyed very seldom. A malicious attack, unintentional reformat, file deletion, improper system configuration or corruption, and so on are all factors that might cause RAID 5 to fail. The disc is failing in the majority of situations, but the whole information or data is always there on the parity. If a replacement part in the form of a disc is accessible, it will be used to replace the broken one. Now look at the top five reasons for RAID 5 failure.
The following is a list of all other factors that contribute to RAID 5 damage:
At the same time, many drives fail.
RAID 5 Array re-establishment with one failing disc drive.
The conceptual setting will not be performed on the RAID 5 volume.
A power outage occurred unexpectedly.
Viruses or malicious assaults have been used to attack the system.
When it comes to RAID 5 with two failed drives, the first thing that comes to mind is whether the RAID Array arrangement provides sufficient data redundancy. The other is to improve data performance.
Yes, the failure of the drive will have a significant impact on data availability. The situation is different in such circumstances. If more than one drive fails, the situation becomes even more dire.
Recover Lost Data from RAID with Magoshare Data Recovery
Magoshare Data Recovery is a powerful data recovery program. It supports to completely recover lost data from HDD, SSD, RAID, USB flash drive, memory card, etc. Just download and install it for RAID data recovery:
Magoshare Data Recovery
Recover deleted, formatted or lost data from RAID.
Export data from inaccessible RAID disk to another disk.
Recover deleted or lost hard drive partition.
Step 1. Open Magoshare Data Recovery, then select the RAID hard drive where you lose your files.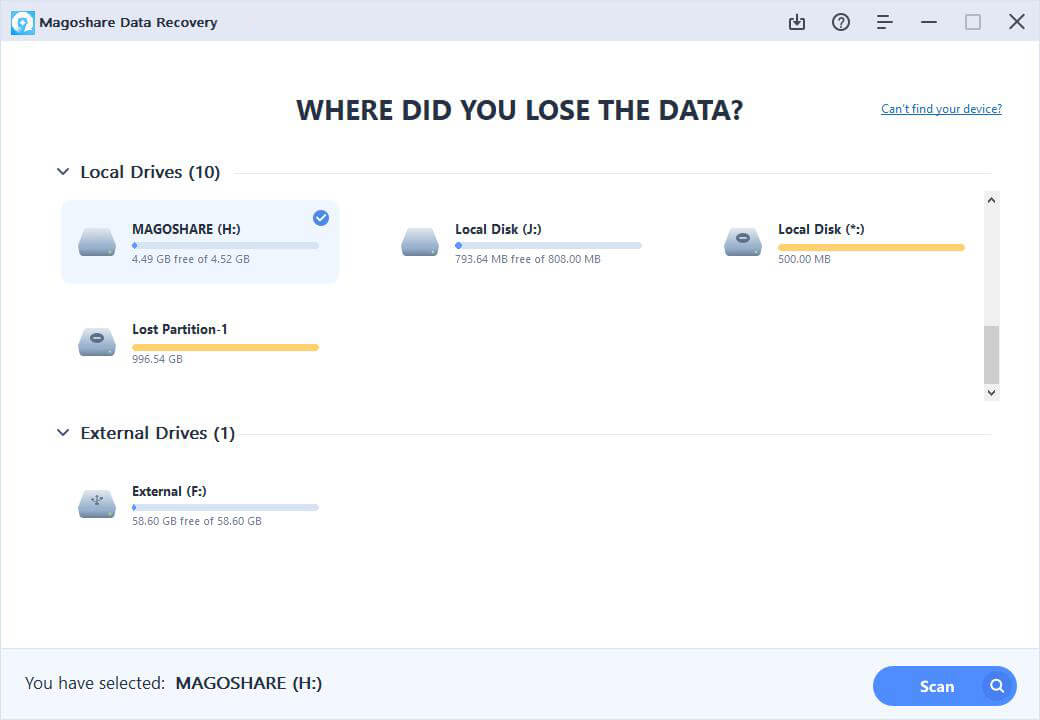 Step 2. Click on Scan button. Magoshare Data Recovery will deeply scan the RAID hard drive and find all lost files.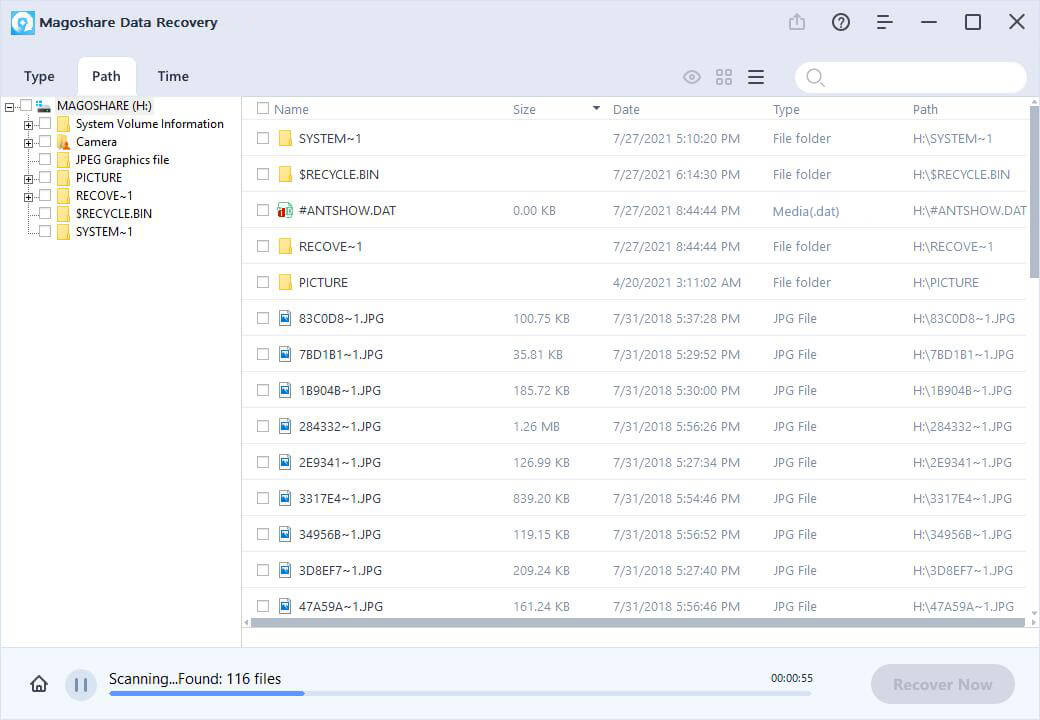 Step 3. Once the scan is completed, you can preview all recoverable files. Then select the wanted files and save them.