Best SSD data recovery software for Windows 11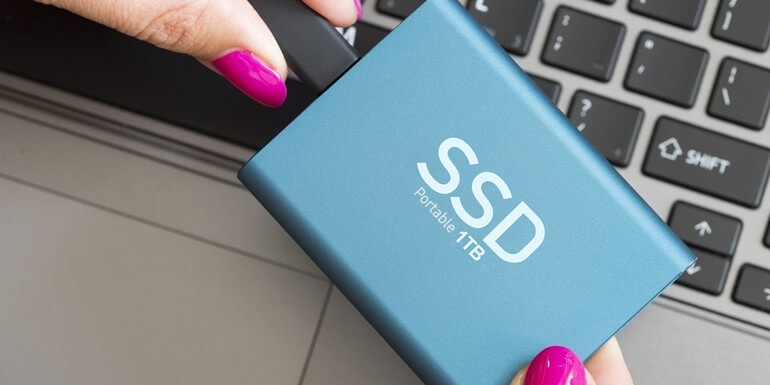 Quick Navigation:
"Hi, I have a 500GB external SSD using it as a backup drive for my Windows 11 PC. However, just now, I connect it to my Windows 11 PC, the computer asks me to format it. I format it quickly, but all my documents are erased. What should I do? Is there any method to recover my lost documents?" - Jake
Saddened, but detecting SSD is extremely hard to detect. Far from HDDs and other drives, SSD does not have audible signals such as clicking whenever they are damaged or are shut down. As a result, SSD would keep working silently and would stop functioning silently too. Therefore, it is not so convenient and easy to detect SSD failures. Although, whenever the SSD slights towards non-functionality, they display warnings that can be figured out by people who are well aware of the distinct features of Windows 11. Therefore, the ones who easily fetch out the SSD failure warning signs can easily leap in and resume SSD functionality.
SSD gets damaged or files are erased from your SSD?
But before getting started with how you can recover your last data from SSD on a Windows 11 PC, first, know what the indicators are that you should be aware of about the failure of SSD.
The foremost thing that you should have a look at is that if the storage forms are getting vulnerable, a big red flag has been raised for you. Because of the memory corruption and damage, the chances of damage being caused to SD cards increase by twice. Whenever an SSD suffers through bad blocks is the eventual symptom of the suffering of SSD. Moreover, make sure that you don't add any new file to SSD, neither delete any file from it nor else all the active applications available in your system will start losing their functionality. If you fetch out any of these problems in your SSD, then it is always advisable to stop operating it for a while and move towards the recovery of the data.
Approaching a damaged SSD is not easy, and therefore requires patience. Whenever you feel like your SSD is damaged and all your essential data is in it, carry out the recovery process; otherwise, it is advisable to go for a new SSD. With some distinguished handful techniques, recovering your salvaged data is now possible!
Now that you know everything about SSD and the data deletion that can occur let's hop to the terminal process of recovering your private data from the damaged SSD.
Best SSD data recovery software for Windows 11
The easiest way to recover deleted/formatted data from SSD is using data recovery software. Now, many Windows 11 users are looking for a data recovery program which is able to restore lost data from SSD. Don't worry. Magoshare Data Recovery can help all Windows 11 users include you to quickly recover lost data from SSD.
Magoshare Data Recovery
Recover permanently deleted files from SSD on Windows 11.
Unformat SSD on Windows 11.
Recover lost data due to virus infection, partition loss, logical error, SSD crash, etc.
Export data from damaged or crashed SSD to your Windows 11 PC.
Three steps to recover lost data from SSD on Windows 11
Step 1. Select the SSD to start data recovery.
Open Magoshare Data Recovery on your Windows 11 PC, then select the SSD where you lose your data to start data recovery.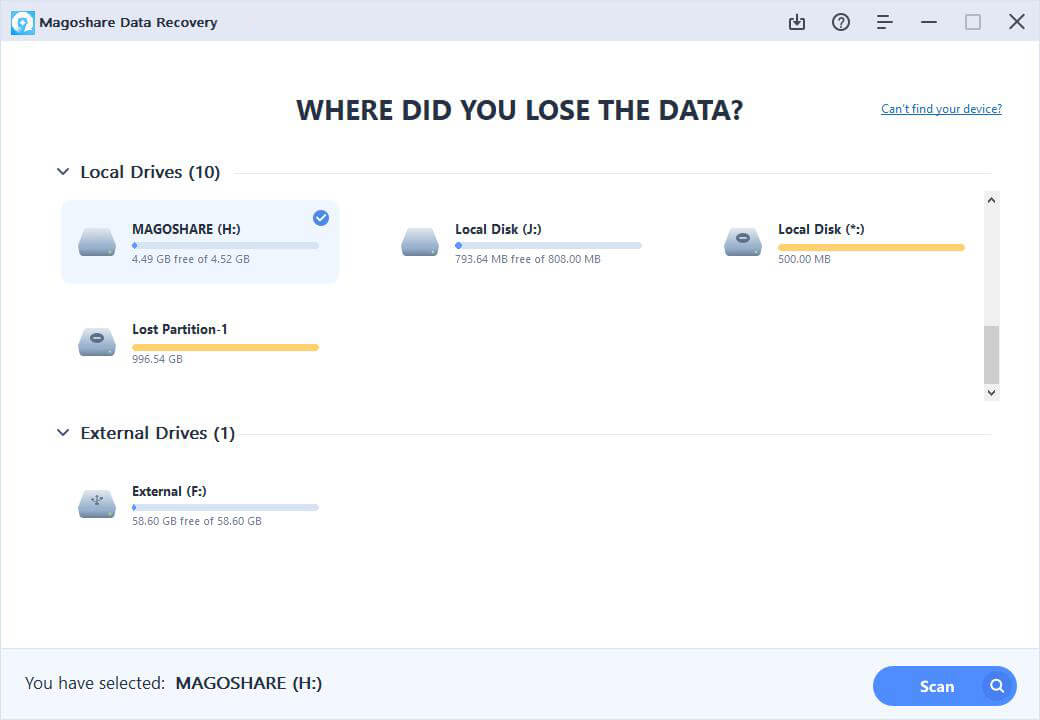 Step 2. Scan your SSD.
Click on Scan button and start scanning the SSD from which you have lost the data. Magoshare Data Recovery will deeply scan the SSD and find every recoverable file.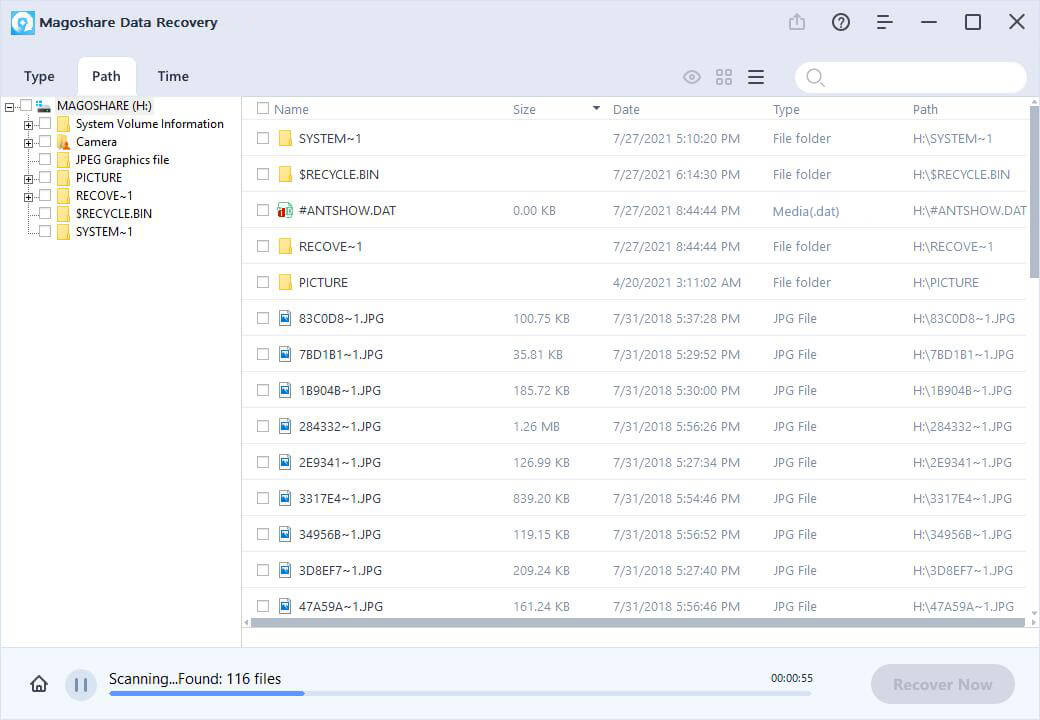 Step 3. Preview and recover lost files.
Once that the whole scanning is completed, select all the desired data that you are looking forward to retrieving. Then, click on the Recover Now button to get all your lost data back, and there you go! All your information is now in your hands.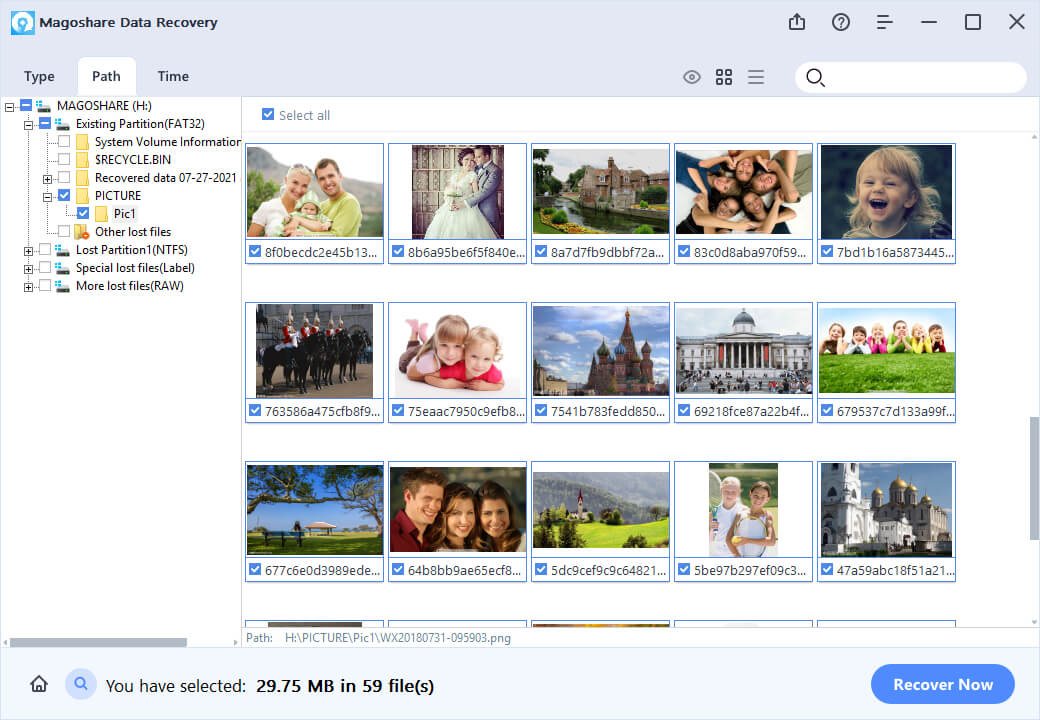 Tips to prevent data loss on SSD
Recovering the old data is not just enough because now that it has been damaged one time, you have to take more care of it. To make sure that your SSD remains safe in the future, keep in mind these factors, and you are all good to go.
Firstly, always keep a backup of all your essential data. If you have stored your personal data in the SSD, do find an alternative where you save that data for an emergency too. Be sure to have to download the anti-virus software on your PC and ensure that your SSD drive is free of all sorts of viruses. Moreover, the moment you start having doubts that your SSD card is now not functioning well, stop using it immediately, or else it would lead to the damage of your whole Windows. Last but not least, always keep the Magoshare Data recovery software downloaded in your Windows 11 to eliminate all the chances of inconvenience in the future.
Losing all your personal data is no more than a horrifying nightmare, but with Magoshare Data recovery software, you don't have to worry anymore. By following this simple and easy-to-follow guide, you can avoid the chances of damaging your data and can carry out a safe process of extracting back your data. So the next time when you want to recover lost data from SSD or other devices, just try Magoshare Data Recovery.