How to Recover Permanently Deleted Files in Windows 8/8.1?
- Is it possible to restore deleted files on Windows 8 PC? I deleted the files a few days ago and couldn't find the files in recycle bin, any suggestion?
- I have formatted a hard drive on my Windows 8.1 PC. Is it possible to recover previously deleted files on this formatted hard drive?
- Can anyone give me any suggestion of deleted file recovery on Windows 8? I have emptied the trash bin and all deleted files are lost.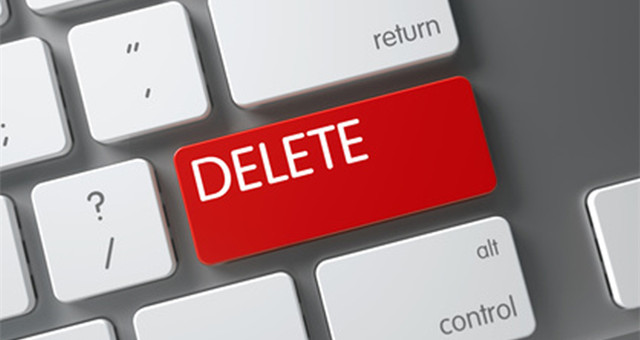 Sometimes, we can lose or delete some files by mistake and it is a worrying situation especially if we do not have a clear idea in order to recover such deleted files in a permanent way. When deleting a file it goes to the Recycle Bin and in this case we can get it back, but what happen if we empty it? Well, this deleted file can still be recovered. Through this article we will give you some useful information to get permanently deleted files in Windows 8/8.1 back. We can use any software to help us and here we will recommend Magoshare Data Recovery for Windows, which is a powerful data recovery software. It is also easy to use, so we can solve our problem just following some steps.
Easy steps to recover deleted files in Windows 8/8.1
Magoshare Data Recovery software is a great option to retrieve deleted files in Windows 8/8.1 and the first thing we have to do is downloading and installing it on our computer. Once it is installed, we have to follow a series of steps as we can notice now:
Step 1: Select the hard drive where you delete your files.
Run Magoshare Data Recovery on your Windows 8/8.1 PC. Then choose the hard drive where you delete your files.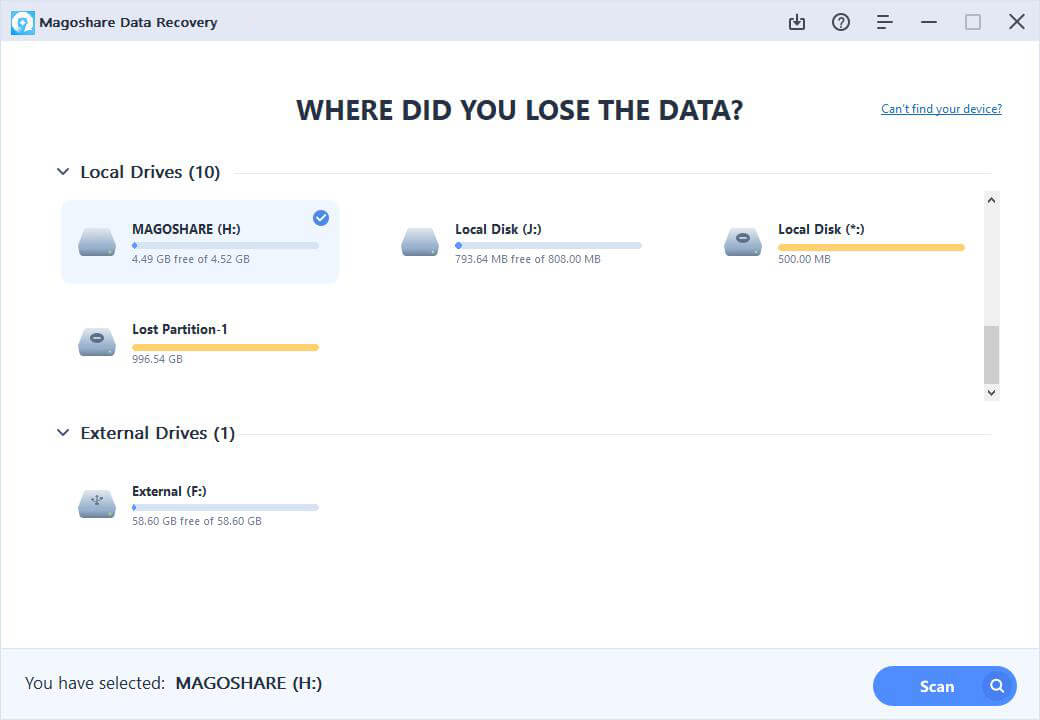 Step 2: Scan the hard drive to find deleted files.
Then click on "Scan" button to scan the Windows 8/8.1 hard drive to find deleted files.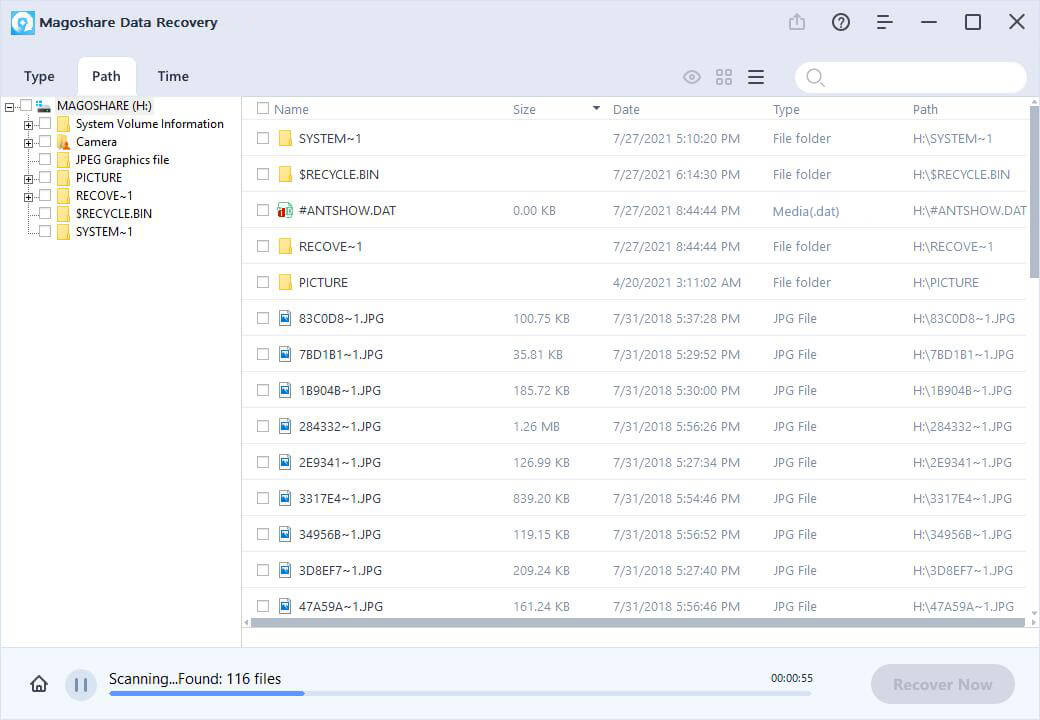 Step 3: Preview and recover deleted files.
Once the scan is completed, you can preview all files. Then select the wanted files and save them.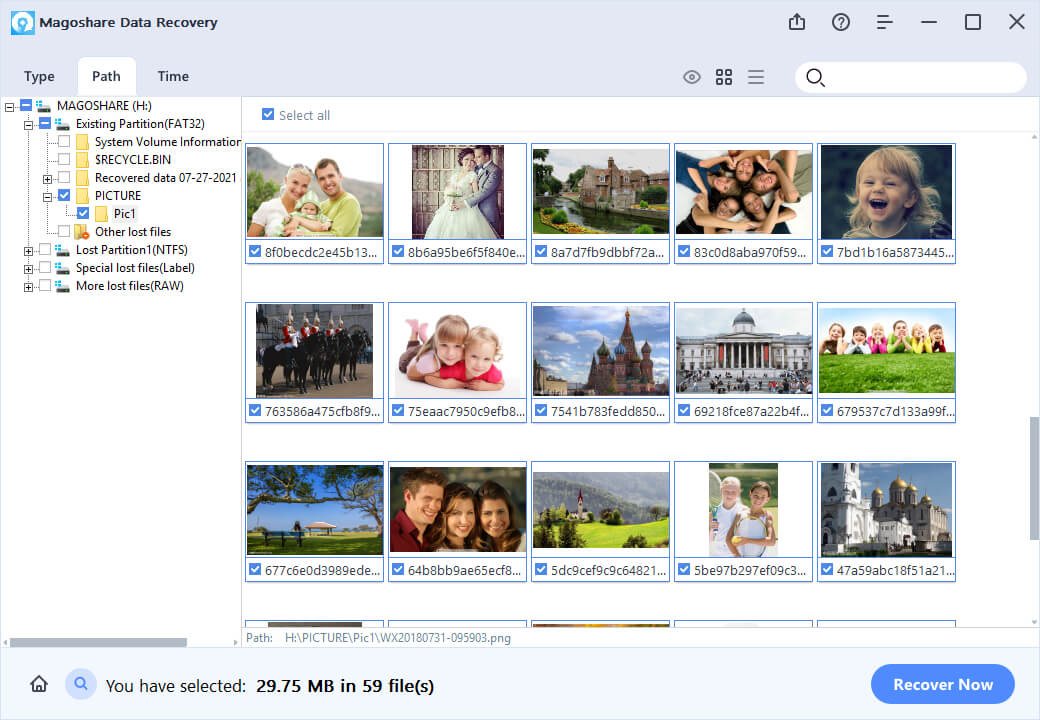 When we have recovered the deleted files, we should close Magoshare Data Recovery software, but before doing this we can save the scan status on our computer to avoid scanning the hard drive again. This is not a hard task; we have to click on Export scan status and if we want to recover lost data later, we only need to click on Import scan status, so it is not necessary to scan the hard drive again.
Magoshare Data Recovery software may be a great tool for users since it can help them recover deleted, formatted and even inaccessible data, which might be in a laptop, desktop, local or external hard drive, memory card, USB flash drive, among others. This program is excellent to retrieve any kind of documents, files, audio, photos, messages, etc. and that is why it is highly recommended. So, if you have a problem like this, you can use this software.