SATA Drive Data Recovery
Through this guide we will show you how to recover lost data from SATA drive. SATA stands for Serial Advanced Technology Attachment. SATA drives can be found from 500 GB to up 8 TB and the most common type of these drives is the 7.2K SATA and people usually use them to store or backup data, since they are reliable and proven technology. In some cases, these data can be lost from our SATA drive and it might make us feel very upset. The good news is that we still have the chance to retrieve our lost information using a good data recovery software. Here, we will recommend using Magoshare Data Recovery, which is a very reliable program.
An easy way to retrieve lost data from SATA drive
Losing data from SATA drive or any other drive is something very common and it can be due to several reasons like for example virus attack, damaged device, system crash, human errors, and even by accident. This could be a worrying situation, but these lost files remain somewhere and it means they can be restored if we choose a great data recovery program, like Magoshare Data Recovery Software. Magoshare is a reliable program and that is why it is highly recommended by users. Now, let us give you an overview about this data recovery software:
Magoshare Data Recovery Software is useful for recovering lost, deleted, formatted, damaged or inaccessible files.
It is compatible with Windows and Mac.
We can recover lost information from diverse devices such as: memory cards, USB flash drives, MP3, MP4, digital cameras, local hard drives, external hard drives, or any other storage media.
Magoshare is easy to use and very reliable, so if we need to recover lost files, we have to follow these steps:
Step 1: Download and install SATA drive data recovery software.
First of all, we have to download and install Magoshare Data Recovery Software on the computer; then, we need to run it on the computer to get started.
Step 2: Choose the SATA drive.
After running the program on the computer, we have to choose SATA drive as the location we need to scan to recover lost files.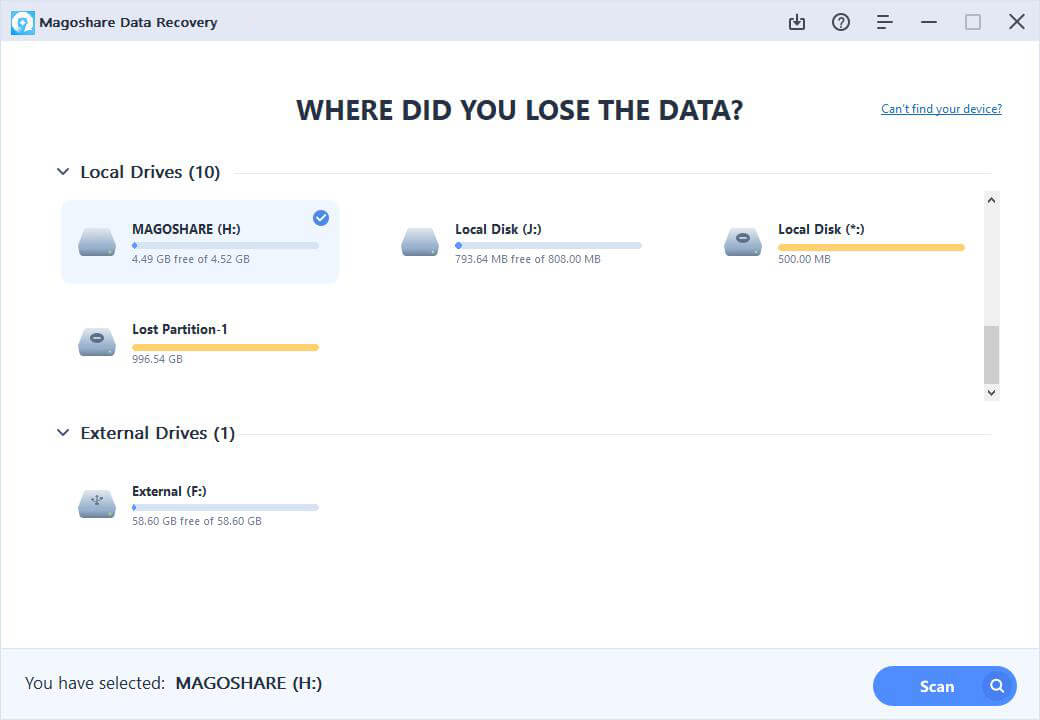 Step 3: Scan SATA drive.
Magoshare will start to scan the drive in order to find all the recoverable files. We have to click on the "Scan" button and wait until this phase is completed.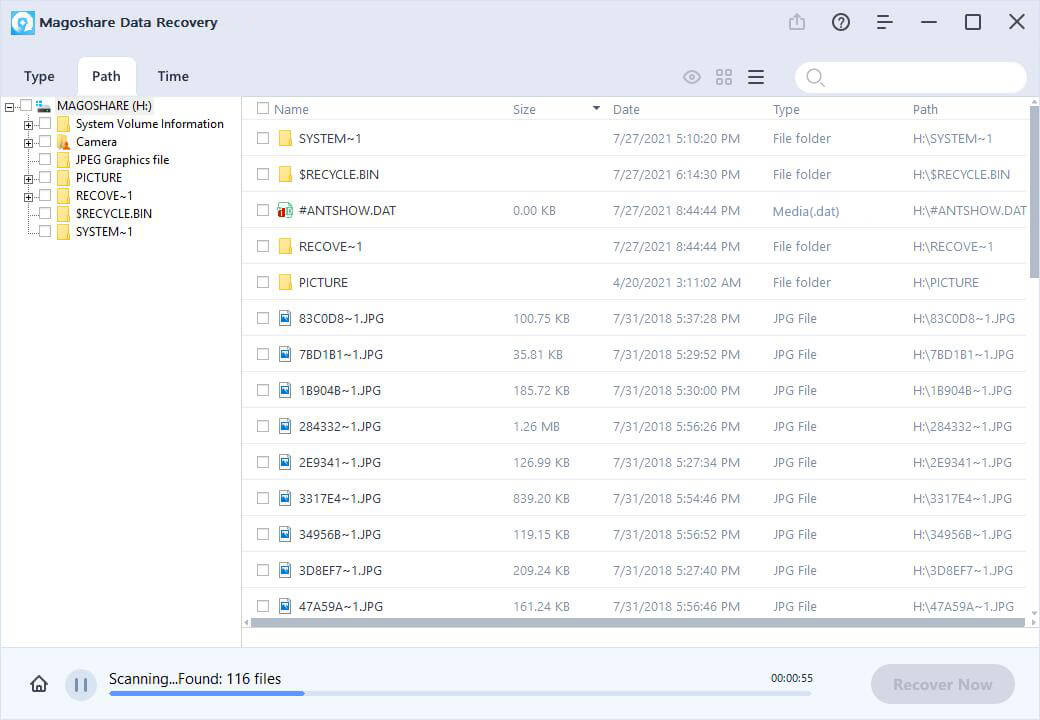 Step 4: Preview and recover lost files from SATA drive.
Once the scanning finishes, we can preview and select all the lost files we need to retrieve; we have to click on the "Recover Now" button to save them.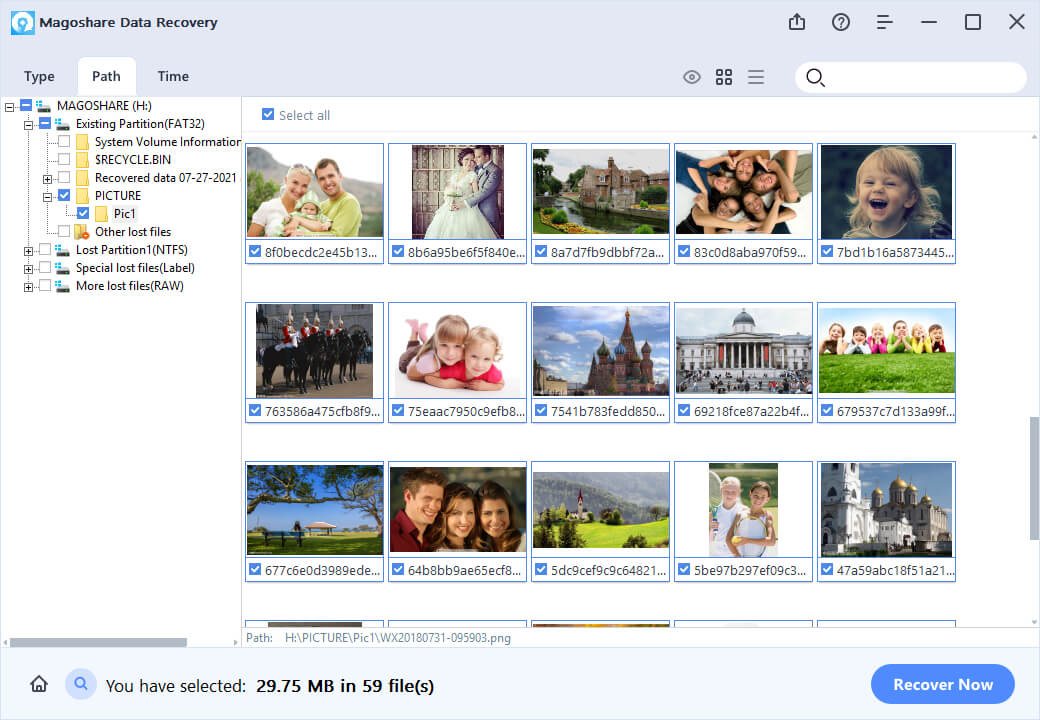 As we can notice, the recovery process is very simple when we use Magoshare Data Recovery Software and it is a great alternative to retrieve lost data from diverse devices including SATA drive, other external drives, local hard drives, memory cards, USB flash drives, local hard drive partitions, and even from desktop or the Recycle Bin.