How to Clone RAID Hard Drive?
We can usually have different hard drives on a single computer, this distribution known as RAID allows us to have a number of disks determined by working with each other so that we can place different data on them and have access to that information from immediately, all this without the need to generate conflict with the operating system, sometimes we must clone one disk to another which implies a risk to the information and a slow process but has a program capable to do it as the program AweClone.
Disk Cloning software for RAID hard drive
On different occasions we can have an array of hard disks that allow us to store information in a massive way, this type of arrangement is common it is always necessary to make some type of copy on their disks, in order to be able to pass information in exact way or just to put an operating system on another hard drive that gives us the opportunity to improve its performance, making it easier to use them on certain tasks.
Having the right tool can make the difference between having a good disk array and a total disaster, that's why with the AweClone program we can get the best way to clone our hard drives regardless of whether it is in an array of several of them are countless times when we are immersed in problems of this type, having several hard disks that we need to copy to support the information of importance or just because we have to put a new operating system to sell them, having the information within the arrangement the step of data is risky if done manually, so doing a cloning with AweClone the process will be totally safe for you and your data. Just download the program from its official site and install it on the computer where the RAID we want to clone will have started with the process.
Steps to clone a RAID hard drive with the AweClone
This RAID hard drive cloning software is very easy-to-use. You can follow the steps to clone hard drive of RAID on Windows or Mac OS.
Step 1: Choose the source drive.
Choose the source hard drive on your RAID, for example, if you want to clone D hard drive of RAID, just choose it as the source hard drive.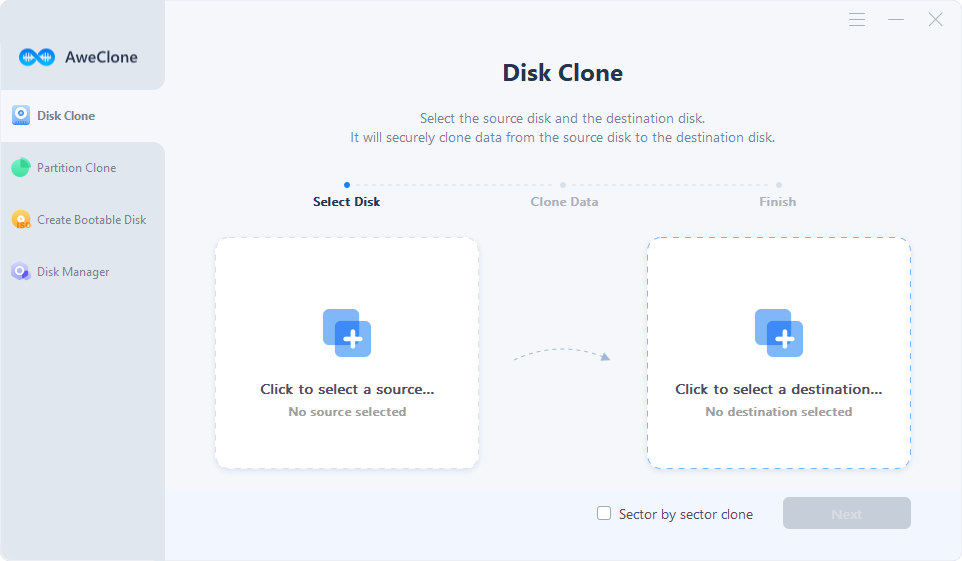 Step 2: Choose the destination hard drive.
Just choose the destination hard drive. You also can clone the RAID hard drive to an external hard drive. Then AweClone will clone the source hard drive to the destination hard drive.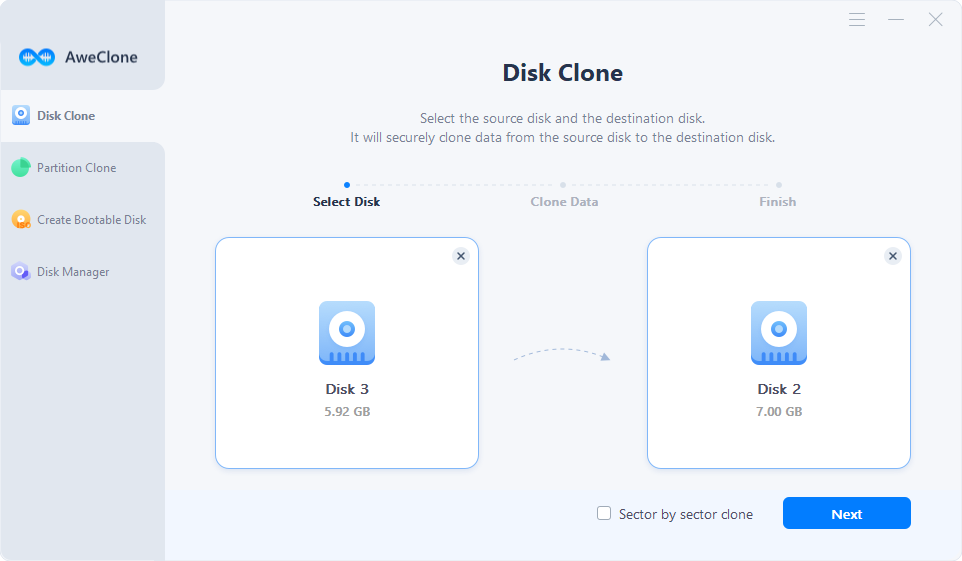 Step 3: Clone source hard drive to destination hard drive.
Click on "Clone" button, then this RAID hard drive cloning software will securely clone the source hard drive to the destination hard drive.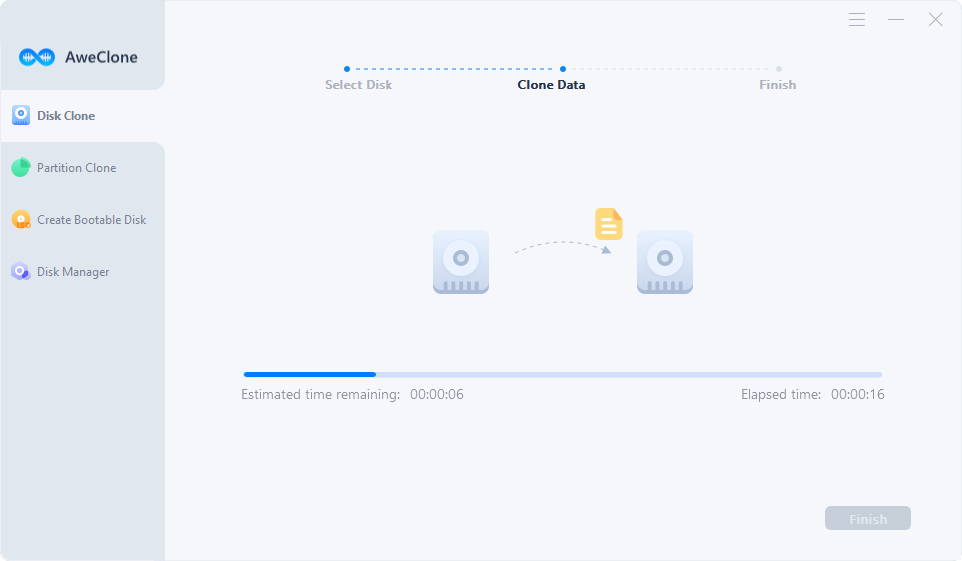 With AweClone, you can easily clone hard disk of RAID or hard drive partition of RAID. Just download and install it on your machine. Then follow the steps above to clone RAID hard drive from one location to another. This is good way to migrate data or backup data on RAID.