What to Do If Your Mac Is Stolen?
An Apple Mac is a pricey piece of equipment, yet it is possible for it to be lost or stolen. There are ways to cope with the inevitable tension of the circumstance. You can do a few things if your Mac goes missing or is stolen to improve your chances of getting it back or protecting its data.
You must activate the Find My Mac service before you may track, lock, or erase a misplaced Mac if you haven't already done so, set up the Find My Mac service so that you may remotely Lock and Erase your Mac if it goes missing or is stolen.
If your Mac ever goes missing, here are some things to remember, as well as some precautions to take.
Preventive Measures
No matter how careful you are, your Mac might still be stolen under perfect conditions. Raising the security of your Mac and other electronic devices is one of the best ways to protect yourself against identity theft, leaks, and other forms of data exposure.
Follow these steps to protect your Mac better:
Only use encrypted, private connections. You should not do it from a public network if you need to access or send sensitive information through your Mac.
You should always utilize the Find My app on every Mac, whether for business or play. If you lose your Mac or it is stolen, the Find My app will be able to assist you in locating it and save you from stressing out.
Protect your Apple devices and accounts, such as your Apple Mac, using strong passwords, PINs, encrypted connections, and even two-factor authentication solutions.
Be sure to change your passwords for all of your online accounts, including email, social media, banking, and any others you use often.With the rise of phishing schemes, hacking attempts, and data leaks on the internet, it is imperative that you never reuse passwords across different websites.
Locking And Wiping Your Mac Using Find My Mac
Find My Mac is not as reliable as its iOS counterpart since your Mac lacks a GPS chip and an always-on internet connection. To utilize Find My Mac functions like locking or wiping the device, the person possessing your Mac must first connect it to Wi-Fi.
However, if you've taken the necessary safeguards, they'll be stuck with an encrypted gadget that they can't resell, which will alert you when it connects to Wi-Fi.
To locate your missing iPhone, just sign into your iCloud account from any computer, visit iCloud.com, and click the "Find iPhone" button. Any iOS device may utilize the Find My iPhone app to locate your missing iPhone.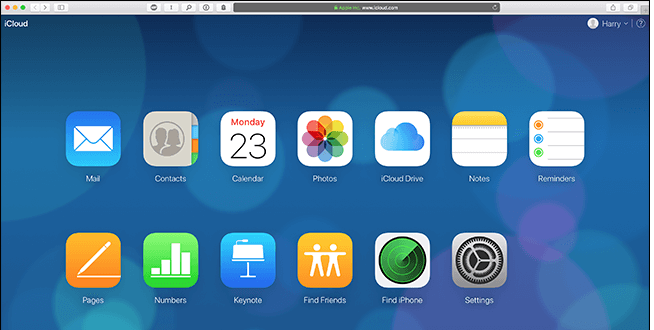 Choose the desired Mac from the available models.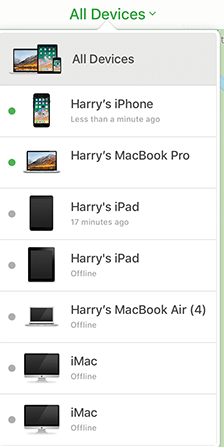 An accessible option will be shown if one exists. Alternatively, you may choose the "Notify Me If Found" option and be notified through email if the Mac is ever reconnected to the network. But remember, you should never try to get your Mac back on your own.
Alternatively, you may do one of three things:
Play Sound: This makes an audible noise that may help you find your Mac if you've dropped it or set it down nearby.
Lock Your Mac: Lock Your Mac allows you to lock the Mac from a distance using a password and show a message with your contact information. The lock remains in place even if the thieves delete all data on your Mac, making it impossible for them to reinstall macOS or even Windows. In exchange for the reward, the thieves may return the item, saying they discovered it.
Erase Your Mac: With the click of a button, your whole Mac's hard drive will be wiped clean of all of your personal information.
You need to make good use of Only if you had sensitive, unencrypted data on your Mac that you wish to get rid of would you benefit from using Lock Your Mac; Erase Your Mac. Setting up FileVault in advance is highly recommended if your Mac is lost.
To Make A Claim on Insurance
Mac does not come with the same AppleCare+ protection against theft and loss as iPhones. You'll have to go about things differently if you want to recoup the cost of a misplaced or stolen Mac. Of course, the specifics of your policy will determine the answer. For example, some homeowners' insurance plans may compensate for stolen or lost items even while not in the house.
Special insurance policies also cover theft and loss of computers. Buying a Mac may be worth the extra money if you're concerned about the cost of upgrading your current computer.
Conclusion
Unfortunately, if your Mac is stolen, there is a high possibility you will never see it again. To the best of my knowledge, you should be able to claim on an insurance policy for at least a significant portion of its value.
Hot Magoshare Products
Securely and permanently erase data before selling, donating or giving away Mac.
Free Trial
Clone startup disk, external disk, USB flash drive, memory card and more on Mac.
Free Trial