Easy Steps to Permanently Erase Data before Selling iMac
Make sure sensitive data is permanently erased before selling your iMac
Selling your iMac sometime could make you afraid and think about it several times. The reason is that you've been spending hundreds or maybe thousands of hours on your iMac. It means that there are a lot of personal things stored on your iMac. Because of that reason, before selling your iMac, the very first thing you have to do is erase all the data on your iMac permanently. Yes, PERMANENTLY.
As we know the deleted or formatted data can be easily recovered by data recovery software. You also might've tried to reset your iMac using the procedure which is recommended by Apple, but that doesn't work. In fact, the data could be recovered by some methods which can easily be found on the internet.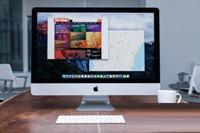 So what you should do?
What you should do is permanently erasing the data on your iMac with special data erasure tool before you sell it to other people. Mac data erasure tool can help you securely and permanently erase private data before you sell or dispose your iMac. It will not affect the service life of the iMac, and can 100% prevent data recovery. In this article, I will show you how to permanently erase data from iMac within easy steps.
Permanently erase data within easy steps before selling iMac
The method is easy-to-follow, all you have to do is doing few simple clicks on your mouse. Enough talking, let's get started with the simple guide on how to permanently erase data before selling iMac.
First of all, download reliable iMac data eraser – AweEraser for Mac, this tool can help you easily and permanently erase data before you sell your iMac computer.
Next, please back up important data to other hard drive or computer, external hard drive, or you can also back your data on cloud storage. Remember, all data stored on your iMac will be deleted permanently, and once it's gone, it's gone forever. There's no way to recover the data.
Now you can run AweEraser for Mac to permanently erase sensitive data before selling your iMac. AweEraser for Mac offers three options for you to erase data permanently.
Option 1: permanently erase files/folders from iMac.
This option allows you to selectively erase files or folders from iMac. Just add or drag the files or folders to the erasure area, then erase the selected files/folders permanently. It is pretty simple.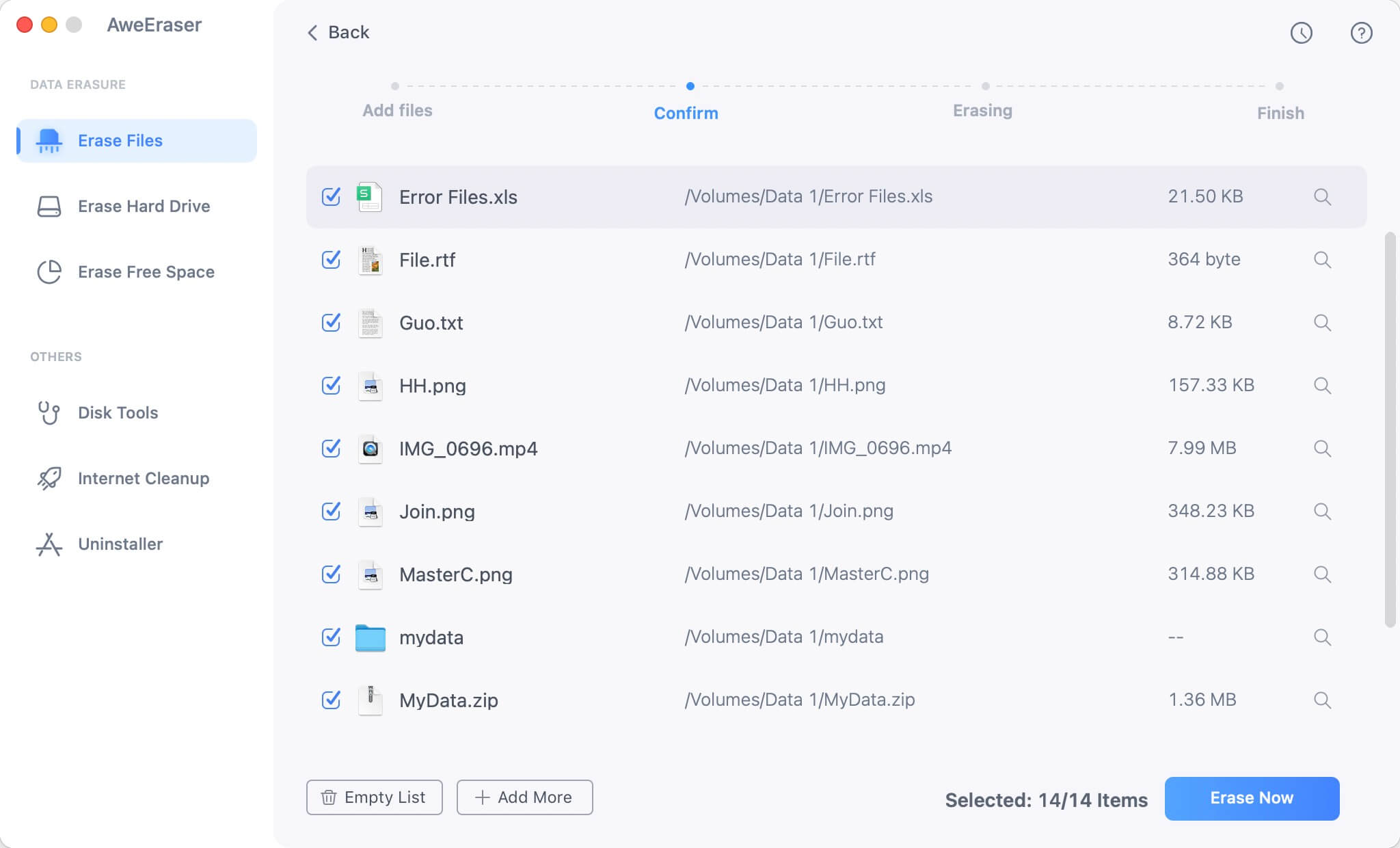 Option 2: erase hard drive on iMac.
This option can help you erase entire hard drive partition to wipe all data on the targeted hard drive partition. But it can't erase the hard drive where the system is installed. If you want to erase data from the system hard drive, just try the option 3.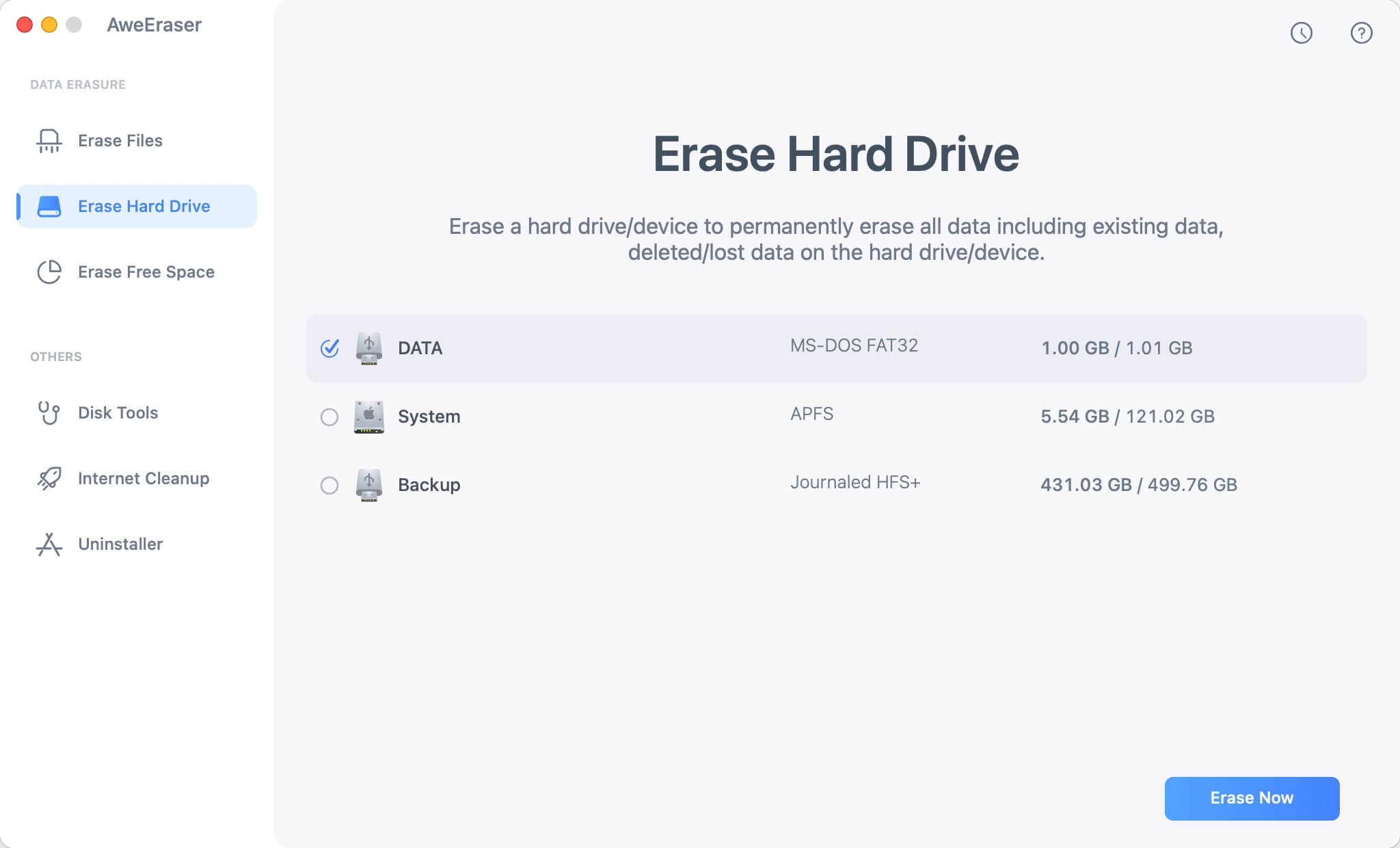 Option 3: erase all deleted/lost data on iMac.
This option can help you erase all already deleted/lost data on iMac hard drive. If you want to permanently erase data from the system hard drive, just delete all the data, empty the trash bin, and run this tool to erase the free space of the system hard drive to permanently destroy the deleted/lost data on the system hard drive.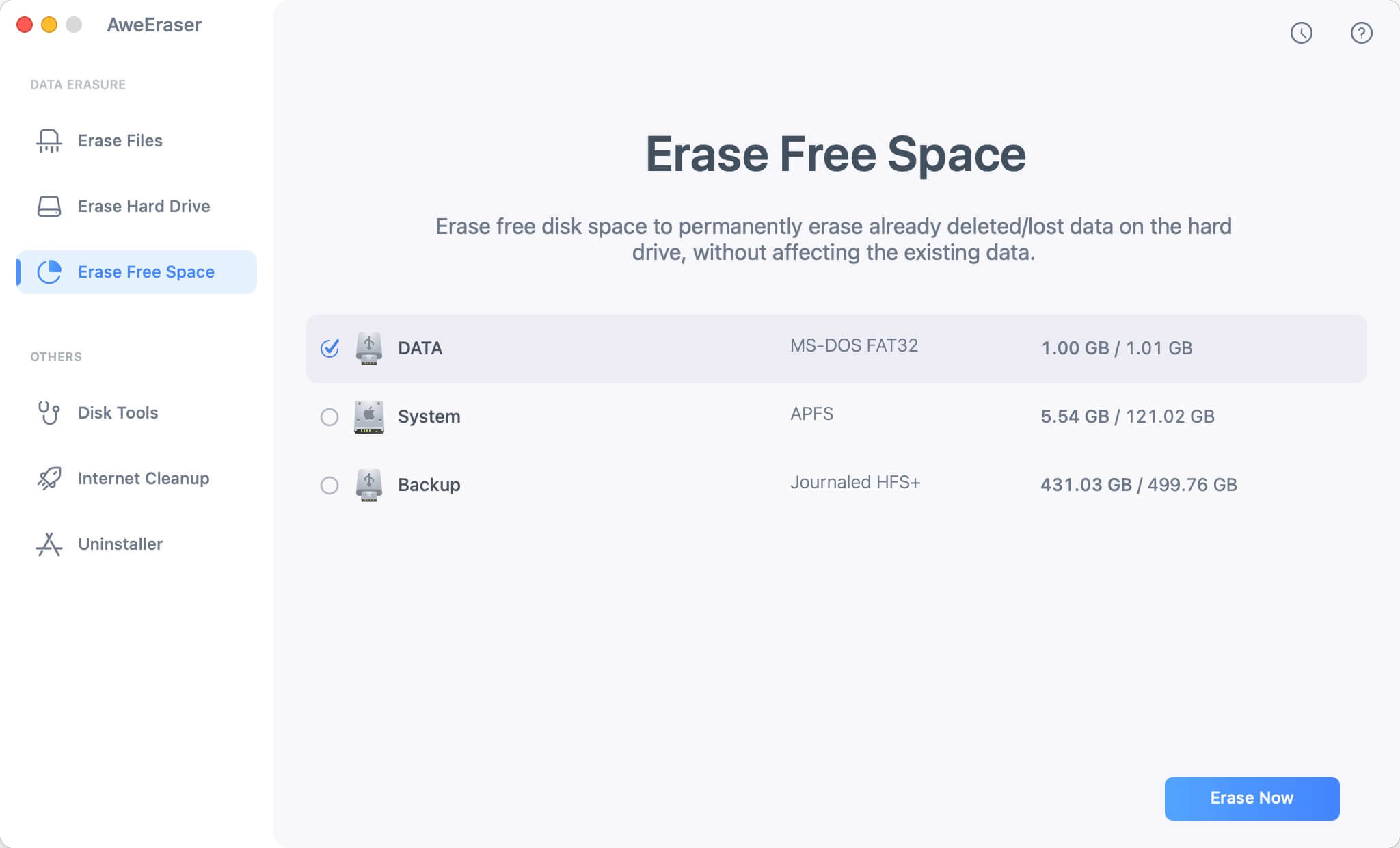 That's it! You're done erasing data from your iMac permanently. Now you can sell your iMac without worrying about your personal data could be accessed by other people. Of course, you should login out your Apple ID, reset the iMac to factory setting before you sell the iMac.
Please note that AweEraser for Mac also can help you uninstall all programs on the iMac with only 1 click.