Best File Shredder for macOS Catalina
Are you looking for a good file shredder for macOS Catalina? If the answer is yes, we will recommend one of the best software targeted at erasing data in a permanent way. It is known as AweEraser for Mac. Sometimes, users are interested in destroying or erasing all private files on the computer, maybe because they are planning to sell it to a strange, which means these data must be protected from other people. Local hard drive disks or external ones often store a lot of important and private data, so it is better to be sure they will not be used by other people in the future and the best way to do so is using a great data erasure like AweEraser for Mac.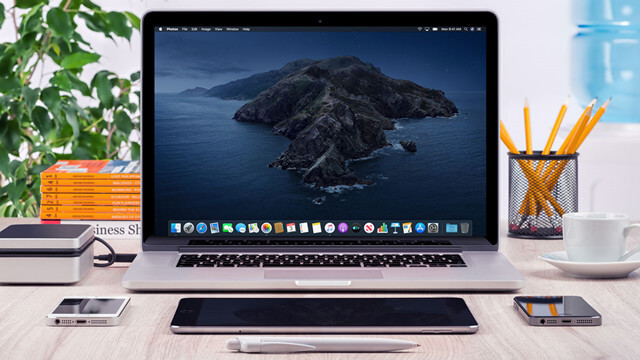 Choosing the best file shredder for macOS Catalina
NO.1 File shredder for macOS Catalina - AweEraser for Mac
AweEraser for Mac is one of the best file shredder for macOS Catalina, so if you need to shred your files, you can use this powerful software. It can help you shred data from internal and even external hard drives under macOS Catalina. This task is carried out in a secure and permanent way, so it is necessary to make a backup before permanently erasing our files, since they cannot be recovered by any method after shredding data using AweEraser for Mac. One of the main features AweEraser has is that it prevents data from being retrieved.
It is recommended protecting important files before shredding them to avoid future inconveniences. This information may be needed later, so it is better to keep it in a safe place; we can clone hard drive disks, copy files to other local hard drives or even external hard drives. AweEraser for Mac is a reliable and a very simple to use software and that is why many users prefer and recommend it, so if you have any doubts about deciding which the most appropriate one is, here we tell you that AweEraser is the best option.
The first thing you need to do is downloading and installing AweEraser on macOS Catalina. Then, run the program on the computer and it is ready to erase all the files we choose. AweEraser offers three different ways to permanently erase files:
Option 1: Permanently erase files from macOS Catalina.
Just select all the files and folders you want to permanently erase on macOS Catalina. AweEraser will erase them in a secure way. It does not affect the hard drive; it just shreds all the chosen files.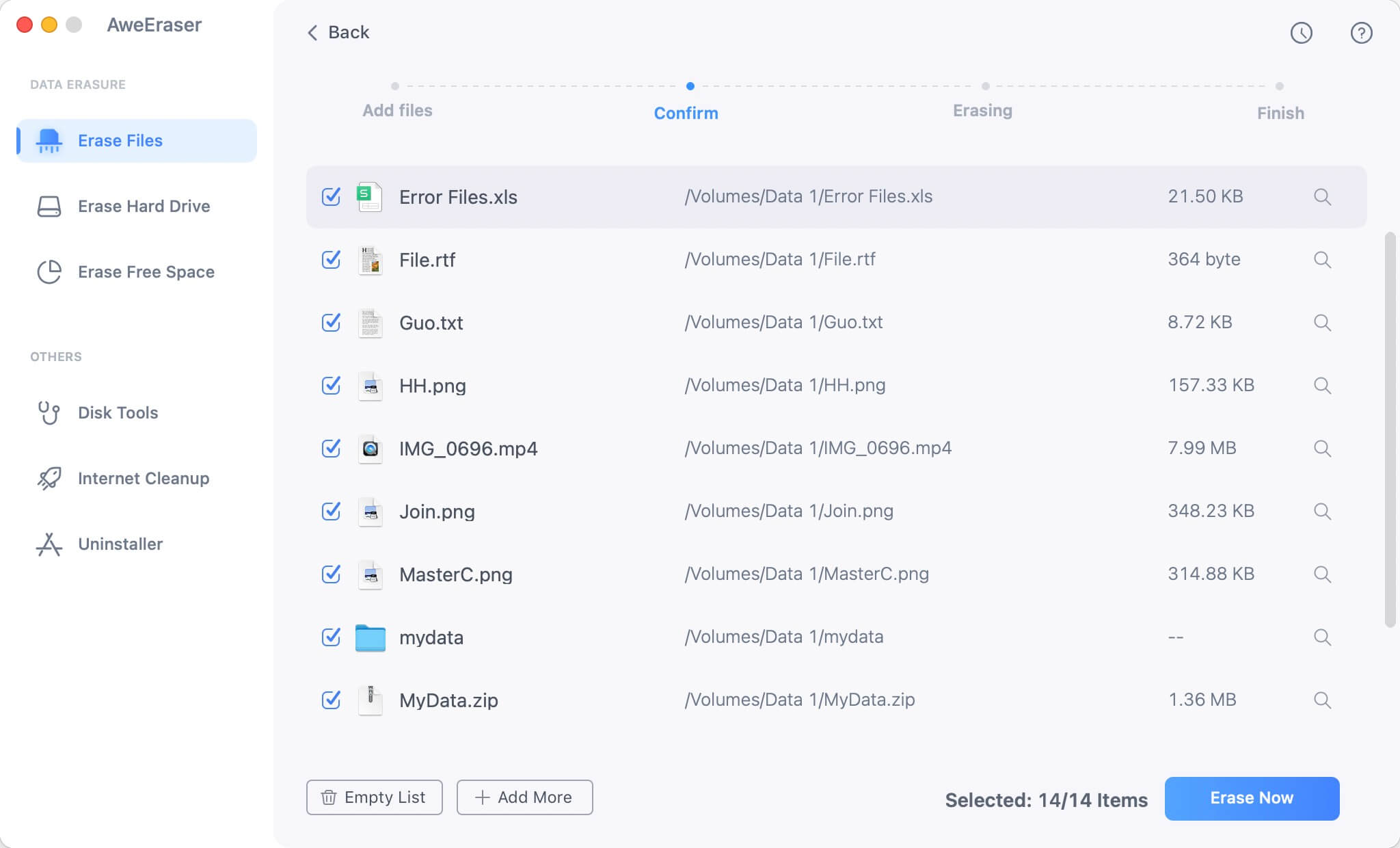 Option 2: Erase hard drive on macOS Catalina.
This second option is great for erasing an entire hard drive partition. All the data on the hard drive will be permanently erased.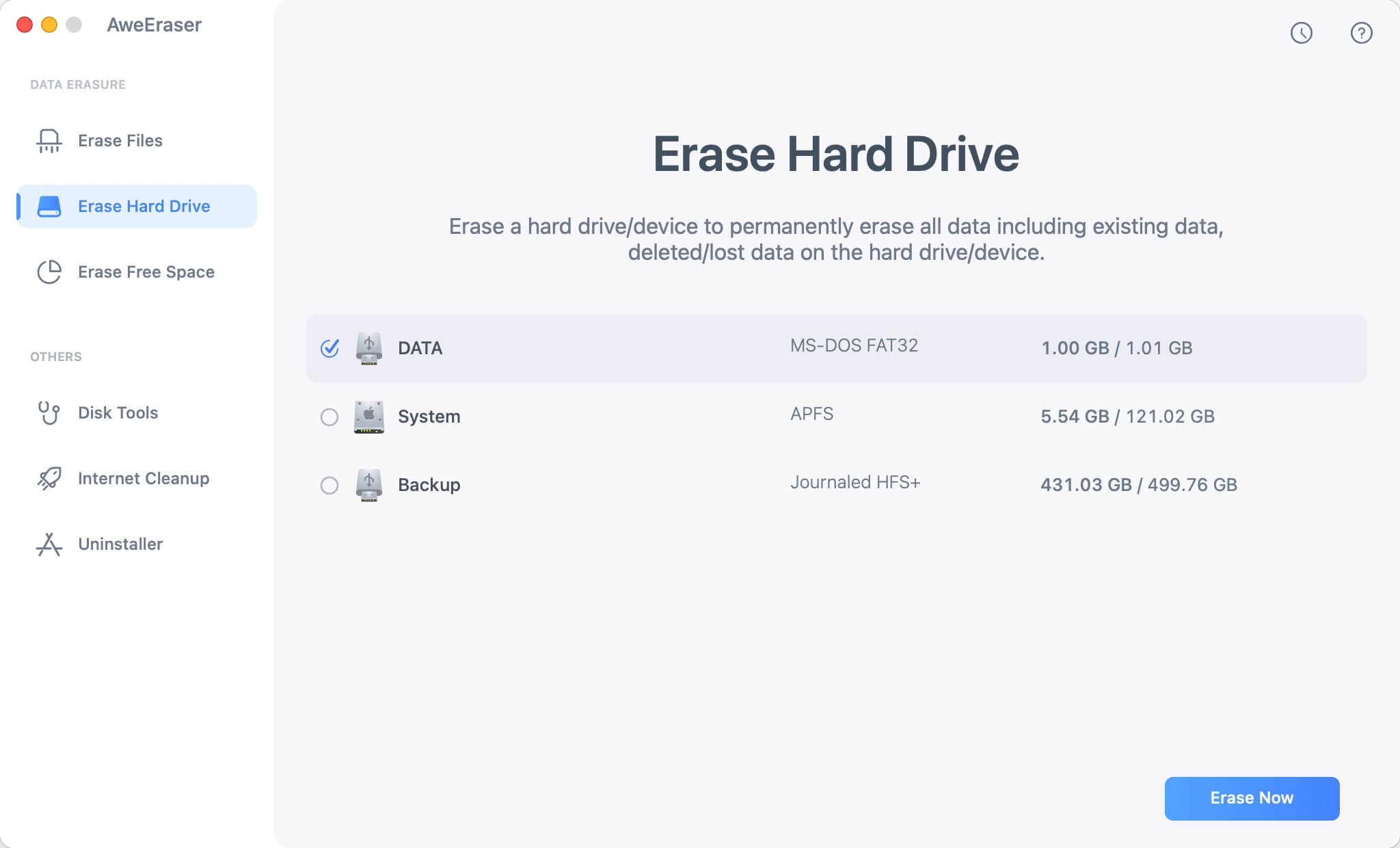 Option 3: Erase all deleted or lost data on macOS Catalina
In this case, AweEraser for Mac can shred all already deleted or lost files on macOS Catalina.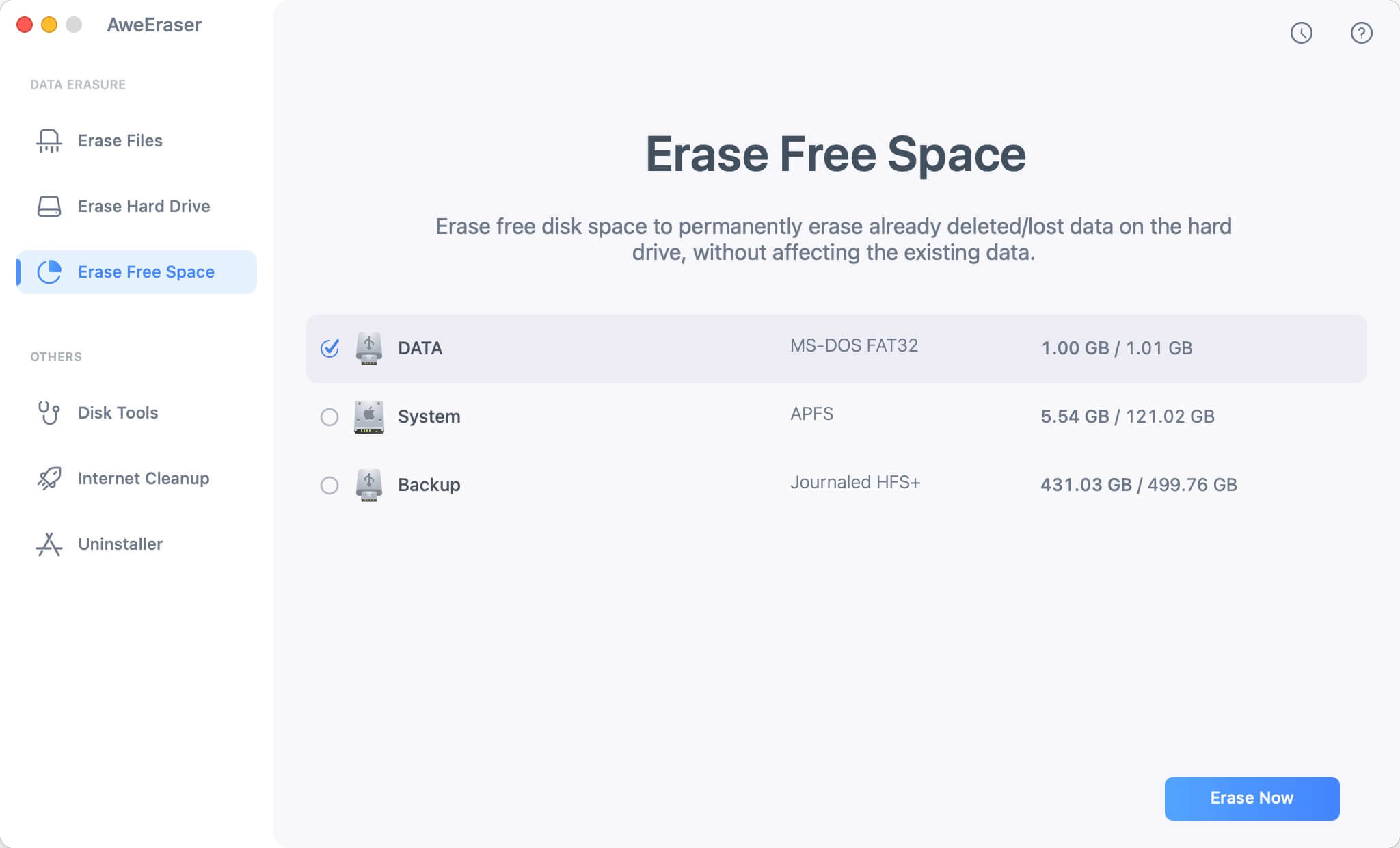 When users delete files, they can be recovered by any data recovery software, so if you want to sell your computer, it is better to shred all private data, including videos, photos, works, and others.
NO.2 File shredder for macOS Catalina - AweCleaner for Mac
Magoshare also offers another file shredder for macOS Catalina - AweCleaner for Mac. It offers a tool - File Shredder to help you securely erase files/folders under macOS Catalina.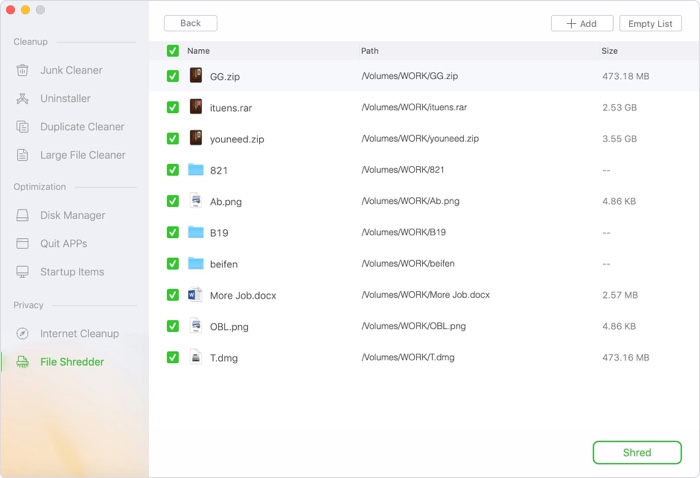 We strongly recommend you use AweEraser for macOS Catalina to help you permanently erase data before you sell or donate your Mac computer, digital device, storage device, etc.