How to Reformat and Erase CF Card on Mac?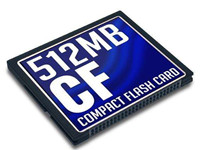 CF card (Compact Flash memory card) is the most used flash memory storage device back in the 90's. It commonly used as a storage media for a digital camera. If you're still using CF card this day, you probably find there's only a little information regarding the product. It would be much harder for you when you're looking for a guide to permanently reformat and erase data on CF card under Mac OS, which is why I'm writing this article.
On this article, I'll show you a quick and easy way to permanently erase data on CF card under Mac OS within a few clicks of a mouse. But before we get started, here are few things you have to prepare:
1. You need to prepare a Mac in order to follow the method I share on this article. And for you who're using a laptop or MacBook, please make sure that it's fully charged, or you can also charge your Mac throughout the process.
2. This method is done using a simple yet effective software called AweEraser for Mac. With this software, you can wipe all the data on your CF card under Mac OS card within a few clicks of a mouse. PLUS it comes in a tiny size, and the installation process is quick and super easy. Don't worry it won't take a lot of time to download and install AweEraser for Mac on your Mac.
3. Please back up all the important data before doing this process. Remember, it will wipe all the data and make it gone forever. There is no way to recover your data once it's gone from your CF card.
How to reformat and erase CF card on Mac?
AweEraser for Mac is the powerful CF card data erasure tool for Mac. It can help you quickly and permanently reformat the CF card and erase all data on the CF card. Once the CF card is erased by AweEraser for Mac, all data will be permanently erased, can't be recovered by data recovery software.
Connect the CF card to your Mac computer. If your Mac doesn't have a CF card slot on it, you can use a card reader to connect the CF card to your Mac. Then run AweEraser for Mac on your Mac. It offers three flexible options for you to erase CF card data on Mac.
Option 1: selectively erase files from CF card on Mac
This mode allows you to selectively erase files/folders from the CF card. Just add the files/folders to the erasure list, then AweEraser for Mac will help you permanently erase these files/folders.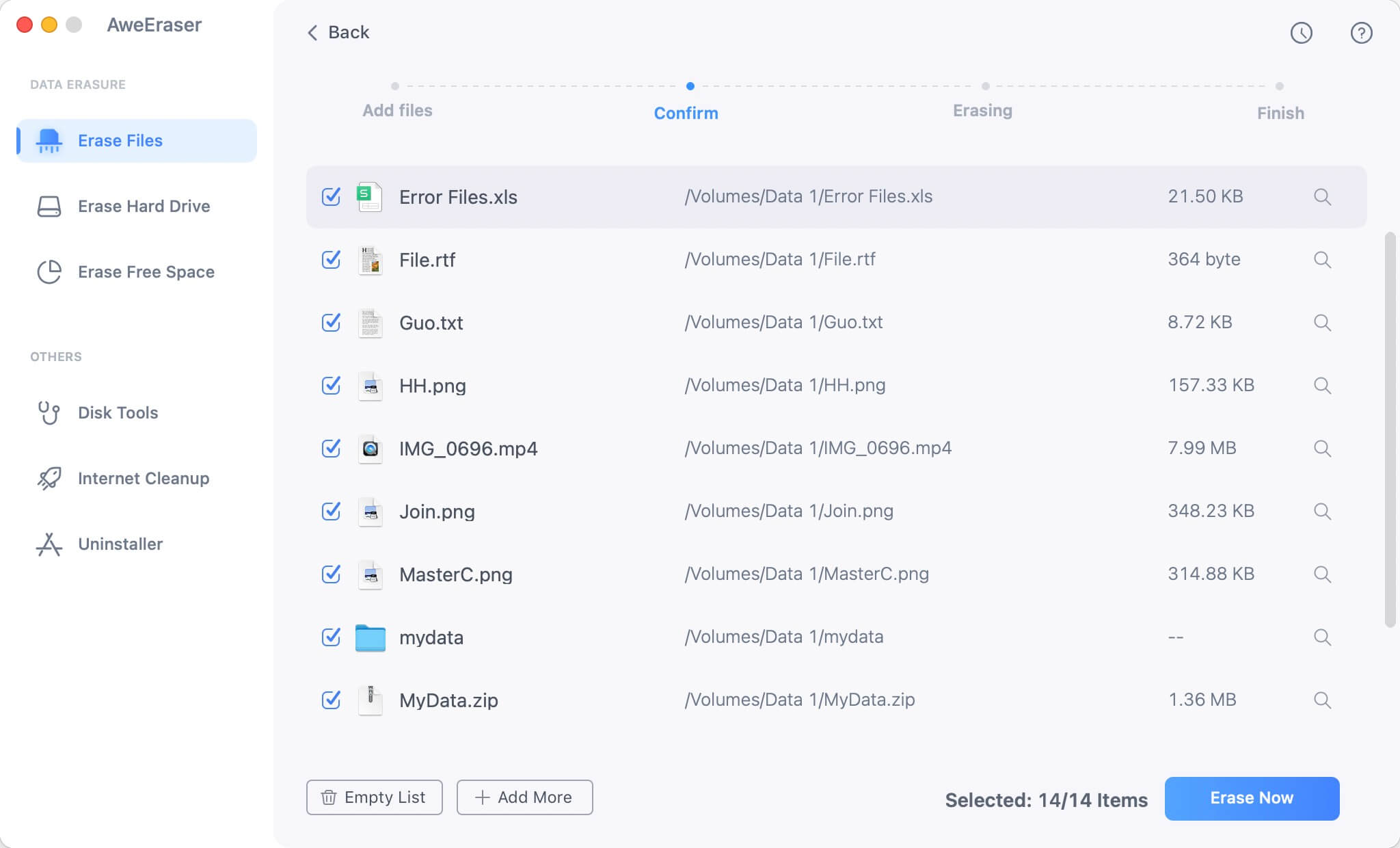 Option 2: reformat/erase entire CF card on Mac
Click on 'Erase Hard Drive', and now you can see there is a list of the hard drives and storage devices which are connected to your computer. Click on your CF card, and make sure you don't choose the wrong hard drive. And, click on the "Erase" button at the bottom of the screen. Once you clicked the button, the erasing process will start automatically. Please be patient and wait until the process is done.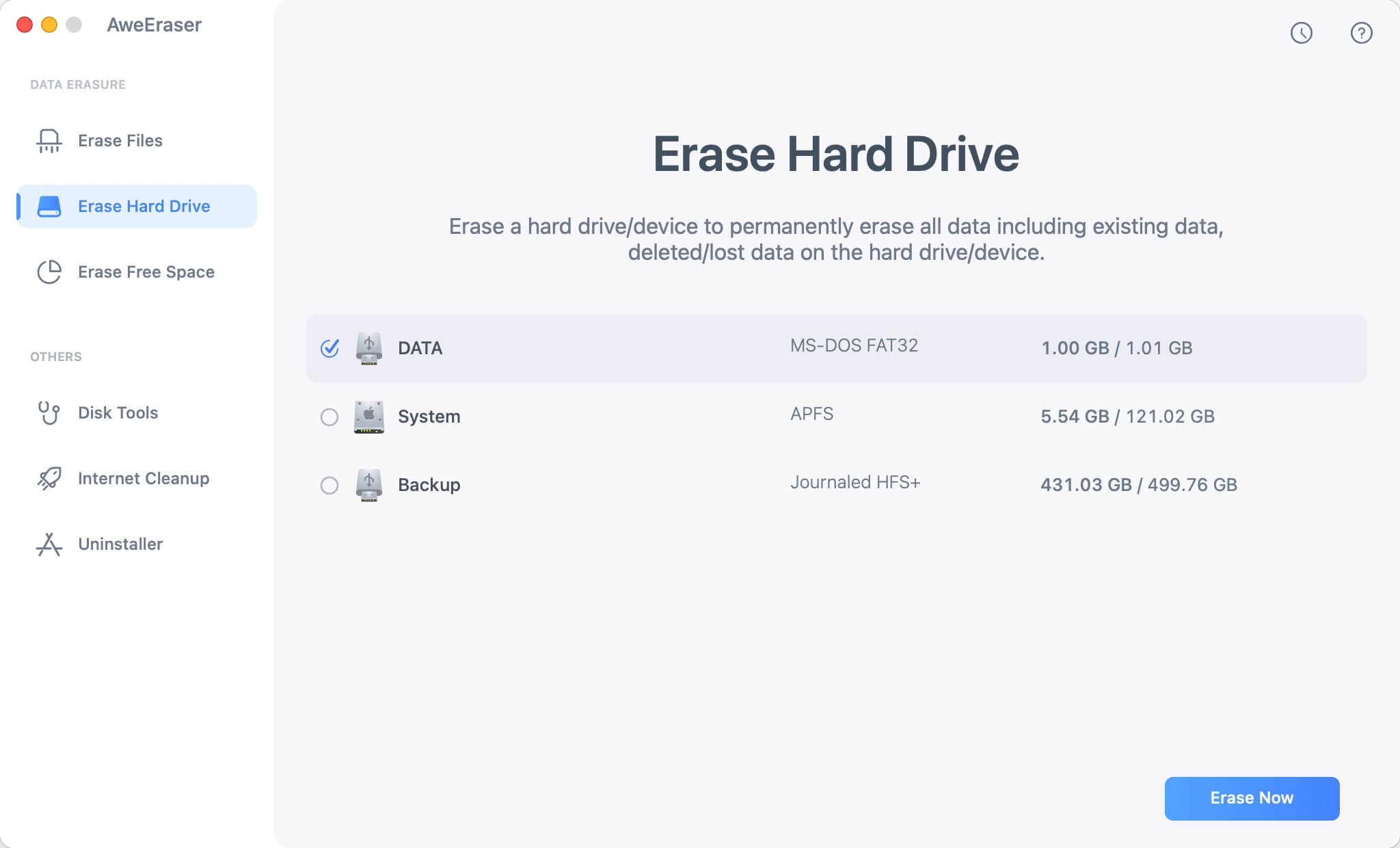 Make sure that there's nothing interrupt the process, and don't try to open any app/software because it will make the process run slower. When it's done, you can see that all the data on your CF card is gone permanently.
Option 3: erase deleted data from CF card on Mac
This option only help you erase already deleted/lost data on the CF card. Make deleted/lost data recovery impossible on the CF card.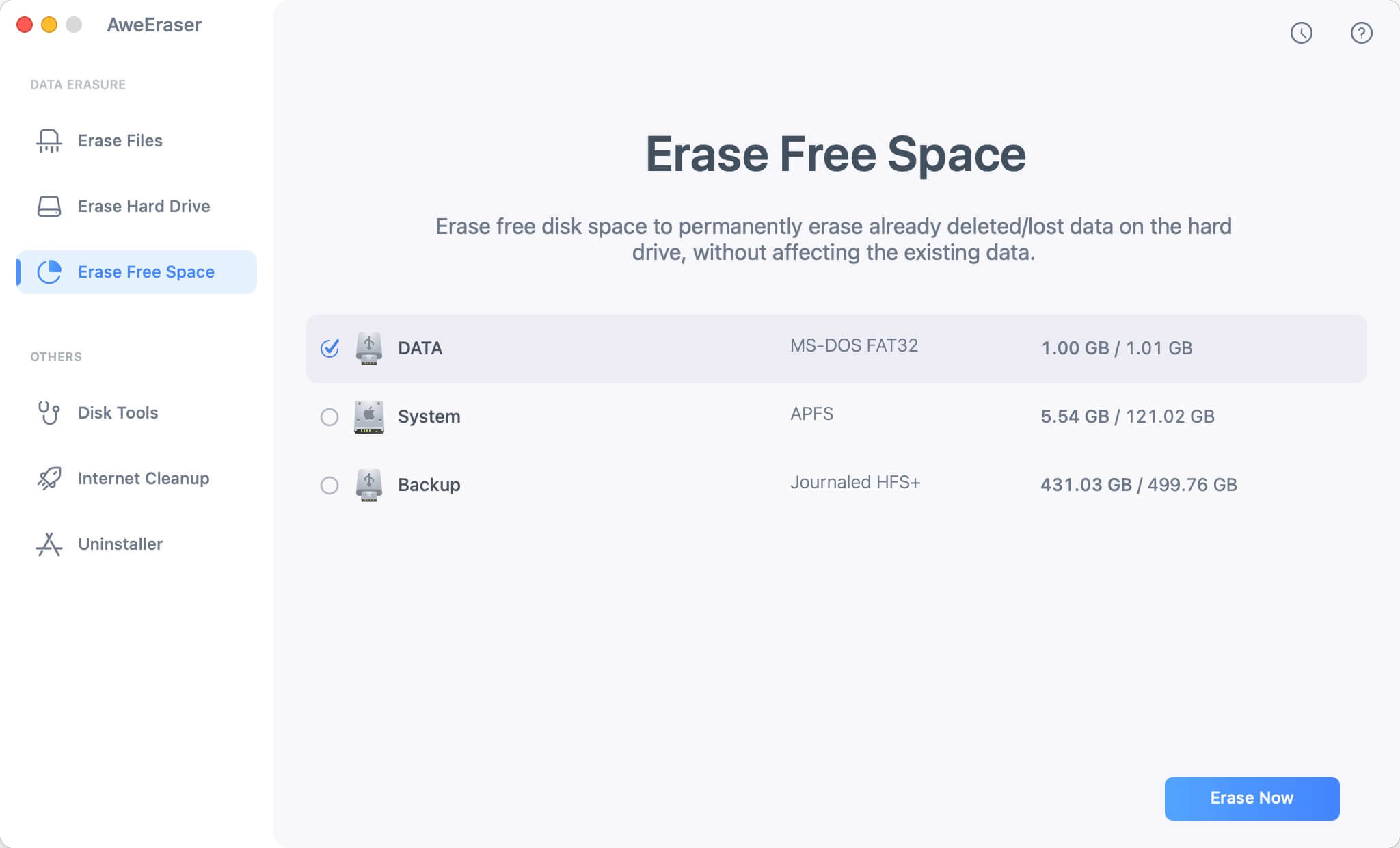 That's it a simple guide on how to erase data on CF card under Mac OS permanently which is done within few clicks on a mouse. You can run AweEraser for Mac to permanently erase data form CF card on Mac, reformat the CF card on Mac, erase free space of the CF card on Mac.