When you are going to throw a very important paper document to your trash, you may tear the paper to pieces to avoid information leakage. Similarly, when you want to delete digital data, you also should shred it to avoid data recovery & data leakage. Especially, when you delete Mac files, the deleted Mac files can be recovered by Mac data recovery software. If you want to permanently delete the files on Mac, here is an easy solution.
Free Download

Mac file shredder
Mac file shredder can help you easily and securely shred files under OS X or macOS. It is the best way to shred Mac files. AweCleaner offers secure Mac file shredder. It can help Mac users permanently shred files including photos, folders, videos, audio, email, archives, etc. Just run AweCleaner on your Mac, then click "File Shredder". You can add or drop files/folders for shredding. After you click on "Shred" button, AweCleaner will help you permanently shred all selected data.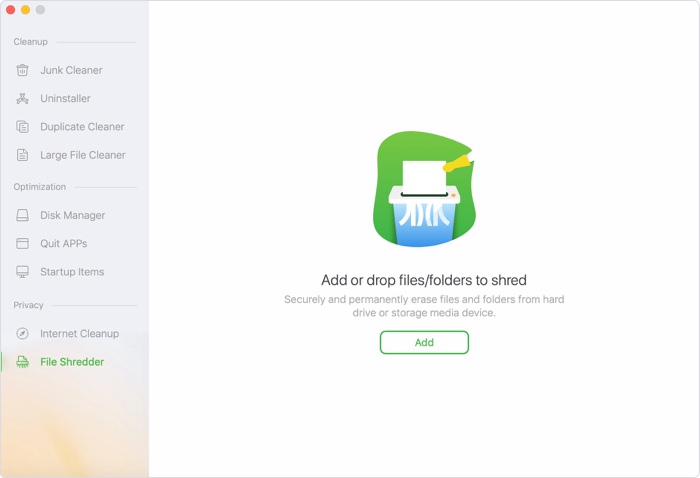 Please note that the shredded files can't be recovered by any data recovery software. So, please make sure you want to permanently shred the files you add to the shredding list. It is recommended to back up your files before you shred them.
Free Download