What Is 1TB SD Card for Mac? How to Use It on Mac?
Due to the 2021 MacBook Pro's inclusion of an SD card slot makes MacBook-specific SD cards again available. Transcend unveiled the JetDrive Lite 330, a 1TB SD card designed specifically for MacBooks, today, joining the ranks of familiar technologies whose importance has recently increased due to current events.
Here, we'll look at a flush SD card for the MacBook Pro and tell you all we learned about it.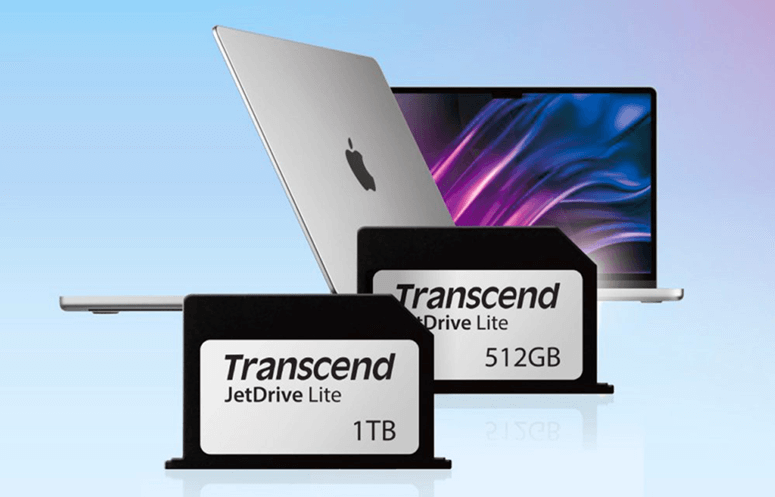 Transcend's New JetDrive Lite 360
Transcend has released the JetDrive Lite 360, a 1TB SD memory card marketed as removable storage for Apple MacBooks. Being of such a unique size, it will fit the MacBook perfectly but is useless for almost all other purposes.
The manufacturer promotes the JetDrive Lite not as a standard secure digital (SD) card but as an "expansion card" for MacBook Air and Pro. Transcend claims their card is a simple solution for adding more storage capacity to an Apple pc without significantly increasing the size of the machine itself.
According to the manufacturer, their SD card's reduced size makes it ideal for use with Time Machine backups and iTunes library. Although the MacBook Pro has a UHS-II SD card reader, the JetDrive Lite 360 can only provide UHS-I performance (up to 95 MB/s read and 75 MB/s write transfer rates).
Even though it's not extremely quick, it should be fine for most people who only need extra storage for pictures and documents.
Transcend has been making the JetDrive Lite 360 in sizes as low as 128GB, and now they unveiled a new model with a 1TB storage capacity.
The JetDrive Lite 330, like other SD cards, has the basic qualities of being water-, dust-, and shock-proof thanks to the COB (chip-on-board) manufacturing process. Each JetDrive comes with a copy of Transcend's RecoveRx software, which the company claims may be used to restore lost data.
The JetDrive Lite 360 has a highly particular form factor; thus, just any card version won't function on every device. According to Transcend, the device is compatible with the Macbook Pro and Air starting in 2021, as well as the MacBook Pro 13-inch beginning in late 2012 and continuing through early 2015.
Transcend offers a range of JetDrive Lite versions, from the JetDrive Lite 330 down to the JetDrive Lite 130, to accommodate various devices. It has a compatibility chart that you may see online.
It's hardly surprising that, given the necessity for certain sizes for specific computers, these SD cards won't serve any function other than as an extension for certain MacBooks. In addition to losing the SD card slot, consumers who want to use a JetDrive will be unable to use any other removable media.
Insert An SD Card
When inserting an SD card, the metal contacts should be down and pointing toward the computer. You shouldn't try to jam anything into the SD card slot since it might harm the slot or the card.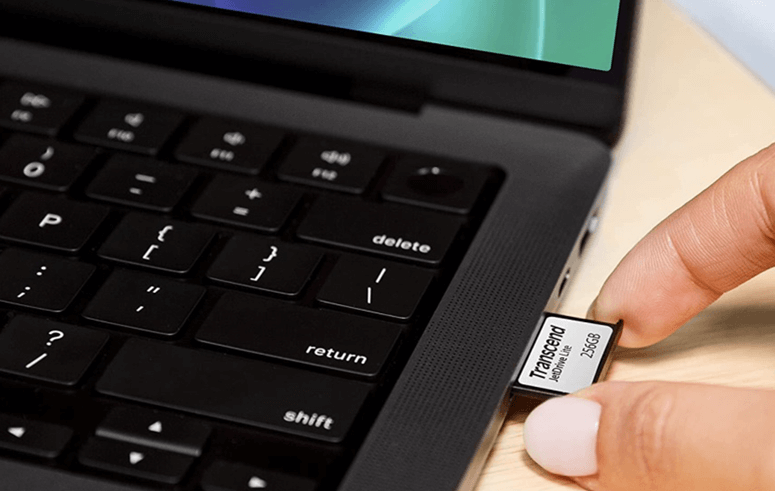 Eject An SD Card
A microSD card may be ejected by putting its corresponding icon in the trash. You may take the card out of the slot once the desktop symbol is no longer visible. Data loss is possible if you remove a card while your Mac sleeps. If you want to take an SD card out of your Mac, you need always wake it up and eject it first.
When A Card Fails To Mount
If your card fails to mount after being inserted, try removing and reinserting it. If you insert the SD card too rapidly or too slowly, it may not mount correctly. In the event that mounting the card is still unsuccessful, you may need to reformat the SD card.
Whenever "Cannot Be Modified" Occurs
If you attempt to use an SD card and get the notice "cannot be modified," the card may be locked.
You may access the card by ejecting it from the computer and then taking it out. After locking the card, just move the tab on its lock slider to re-enter the card into its slot. The tab for the slider may be found in the user manual.
Conclusion
This MacBook Pro flat SD card is an excellent addition to your computer, whether you require a modest amount of additional space with a lower capacity or the maximum 1TB JetDrive.
If you don't mind the slower transfer rates of 75-95 MB/s, the JetDrive Lite 330 is a brilliant choice because of its compact design, resilience to dust, water, and shock, and substantial 5-year guarantee.
The 128 GB JetDrive Lite 330 costs $38, the 256 GB model costs about $60, the 512 GB model costs $90, and the 1 TB one we tested costs $190.
Hot Magoshare Products
Securely and permanently erase data before selling, donating or giving away Mac.
Free Trial
Clone startup disk, external disk, USB flash drive, memory card and more on Mac.
Free Trial