About Apple Silicon Chip: Everything You Should Know
Apple has made waves in the computer industry by deciding to use its own custom-built processor chips in its Macs rather than Intel's processor chips, which it had been utilizing for decades. Apple silicon chips, the company's proprietary processors, are comparable to the chips found in iPhones and iPads.
This manual contains all the information you need to understand Apple silicon chips, how they differ from Intel processors, and how Apple intends to move the entire Mac family away from Intel CPUs.
What Are Apple Silicon Chips in Macs?
For years, Intel CPU chips from third parties were used in Apple's Mac computers. This made sense, given that Intel controls over 72% of the CPU processors market. Intel is a leading processor manufacturer. However, Apple opted to create its processor chips for its Macs, known as Apple silicon chips, due to supply chain and performance difficulties.
Apple uses ARM-based silicon chips, which have a different chip architecture than Intel's processors. Mobile devices like Android phones, iPhones, and other similar devices are more frequently equipped with ARM chips. Apple decided to create an ARM-based Mac silicon chip since it had prior experience creating ARM chips for the iPhone and iPad.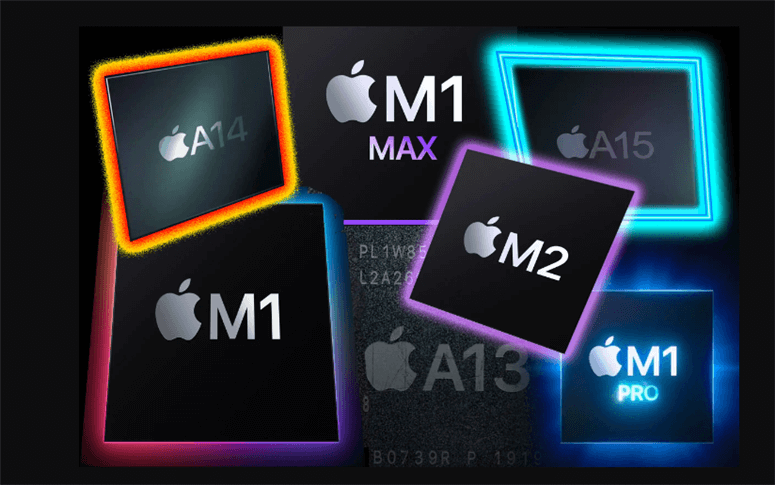 Why Did Apple Switch to Silicon Chips?
Apple created its ARM-based CPUs due to Intel's chips' performance and supply chain concerns. Apple may modify the design of the processors to give better performance, increase efficiency, and use less power now that it has complete control over them. Longer battery life and significantly higher performance follow from this.
Intel PCs typically find the CPU, GPU, RAM, and other internal parts as discrete units. These can be obtained from many businesses, allowing for considerably greater user customization based on a user's needs.
Apple silicon chips, in contrast, combine all of these elements onto a single chip, which powers all of the many Mac functions. Apple's silicon processors' higher efficiency is made possible by this system-on-a-chip. It's also vital to remember that Apple gadgets can only use these silicon chips.
Apple Silicon Chip Advantage
Thanks to its work on the iPhone, iPad, and Apple Watch, which employ specially designed chips created by Apple engineers, Apple has years of experience with power-efficient semiconductor design. Over the years, Apple has made significant advancements in CPU performance, and its processors are now more than capable of being employed in Macs.
Apple sought to give the best performance while using the least amount of power, a goal that its experience made it well-suited to accomplish. Apple's primary concerns were improved performance and efficiency. Still, other factors were at play when the company decided to move away from Intel, including all of the proprietary technologies built into Apple silicon to enhance Mac's capabilities further and set it apart from the competition.
The Mac and iPhone have the same deep hardware-software integration that distinguishes them from other cell phones. Apple's proprietary chips offer best-in-class security with the Secure Enclave and high-performance graphics capabilities for professional apps and games. However, the actual performance advantages are still to be determined.
Macs are the ideal platforms for machine learning since Apple silicon chips have neural engines and machine learning accelerators. Other innovations include a high-performance camera processor, performance controller, Secure Enclave and Touch ID, high-performance DRAM, unified memory, and cryptography acceleration.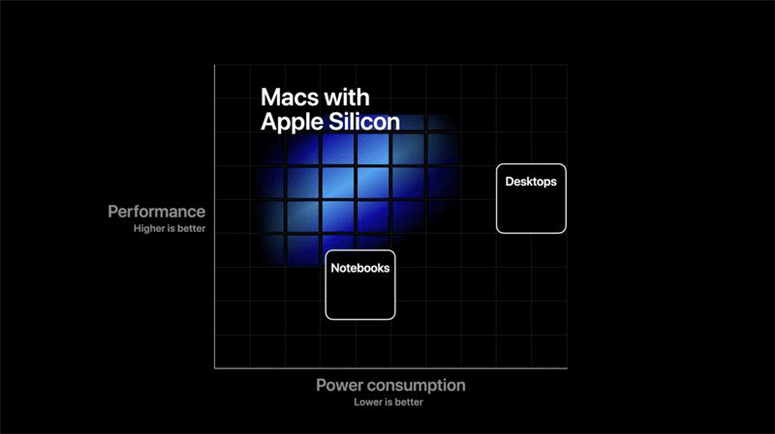 Are Apple Silicon Chips Better Than Intel Processors?
Since all of the chips in Apple's iPhones and iPads are built in-house, the company has years of experience creating effective ARM chips. Therefore, it should be no surprise that Mac silicon chips perform better than their Intel equivalents and have significantly enhanced Mac performance.
There are numerous benchmark tests available to compare the performance of Apple's silicon chips with various Intel processors. However, users typically care about real-world performance.
The M Series chip in a MacBook Air transformed a 4K movie into 1080p in slightly over 9 minutes, according to a short comparison by robots.net. The Yoga 9i took longer than 14 minutes to complete the identical task than the XPS 13, which had an Intel processor. While not representative of all circumstances, this gives a rough notion of Apple's silicon CPUs' improved performance and efficiency.
App Compatibility on Apple Silicon Macs
Apps need to be updated to utilize the new technology as Apple switched from Intel CPUs to its silicon chips. However, Apple included Rosetta emulation on its Macs to assist customers and app developers throughout the transitional period.
Thanks to Rosetta emulation, older apps can operate smoothly on Apple silicon computers without having to be redesigned for an ARM CPU. As a result, practically all apps continue to function as they did previously. However, until the developers upgrade them, Rosetta-using apps won't be able to benefit from the enhanced performance on silicon CPUs.
Apple M2 Chip Performance
Rosetta allowed developers to upgrade their software for the silicon chips, resulting in significantly quicker performance. Applications like Adobe Premiere Pro and Adobe Photoshop especially run faster than before (up to an 80% speed boost compared to Intel counterparts), highlighting the difference.
In essence, all programs that previously ran on Intel Macs will likewise operate on Macs built with Apple technology. However, if the manufacturer hasn't updated them, they might not be taking advantage of the new chips' enhanced performance.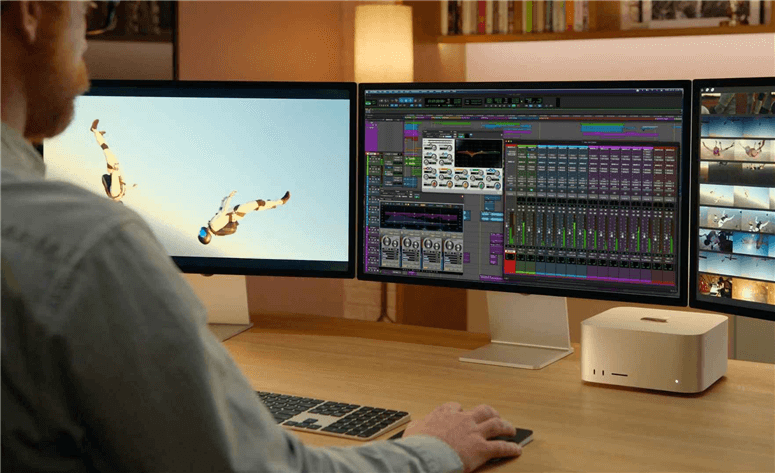 Conclusion: The Future of Apple Computers
Besides the Mac Pro, Apple has switched chiefly all its Macs to silicon chips. Beginning with the M1 chip in the MacBook Pro and MacBook Air of 2020, the firm updates its processors annually before releasing the M1 Max, M1 Pro, and M2 chip in subsequent releases.
Intel Macs have a short shelf life as Apple switches to an all-silicon lineup. The business will eventually discontinue providing software upgrades for Intel Macs. Some features in recent macOS releases are exclusive to Macs made by Apple silicon. This comprises features like Live Text, enhanced Dictation, FaceTime Portrait mode, and object capture.
Therefore, if you're going to buy a new Mac, it's good to think about a silicon Mac for long-term compatibility instead than an Intel Mac, which may be a little less expensive but may lose support shortly.
Hot Magoshare Products
Securely and permanently erase data before selling, donating or giving away Mac.
Free Trial
Clone startup disk, external disk, USB flash drive, memory card and more on Mac.
Free Trial