Why Can Not Empty Trash on Mac, and How to Fix This Issue?
Removing something on a Mac will go to the Trash, but it won't be permanently gone until you empty it. That's right; even if you empty Trash, the files remain occupy space on your Mac. Conversely, it's simple to retrieve data from the Trash. The file you want to delete can be viewed and restored by anybody accessing your Mac.
If you value your privacy and the free space on your Mac, emptying the Trash regularly is a healthy and important practice. However, there are situations when you won't be able to clear the Trash on a Mac because of software or hardware issues. What is the root cause of this problem, and how can I resolve it? If you read on, you'll discover the solution.
Why Can't You Empty Your Mac's Trash?
Your operating system is really old.
You cannot empty Trash because the file you want to delete is being used.
The functionality of Trash is being hindered by currently installed software or programs.
Permissions error.
Inaccessible files.
Fix Can Not Empty Trash on Mac
The most typical cause of Trash being inaccessible on a Mac is an in-use file. Your Mac may still be utilizing the file even after you've closed all apps that could be using it. How to resolve this?
Directly delete Mac files:
This approach requires two steps, is straightforward, and is highly effective. What you should do is listed below.
First, access your Mac's Trash and copy all the files to your desktop.
Select all the files you want to remove, and then hit Command + Option + Delete.
With this keyboard shortcut, you can permanently remove the selected file from your Mac without moving it to the Trash.
Restart your Mac:
Since the Trash is a built-in program on the Mac, you may need to restart the machine. Any stuck Trash Bin transfers or operations will be terminated upon restarting your Mac.
First, head to the top left of your screen and select the Apple icon.
Second, pick the Restart option.
The next step is to empty the Trash after your Mac has restarted.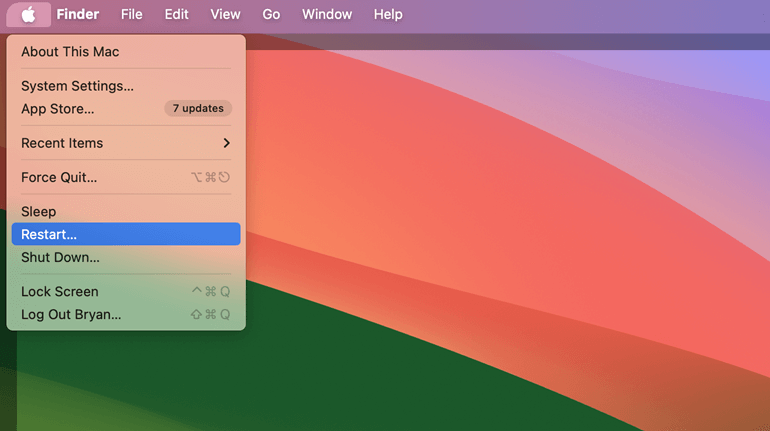 Right-click to Empty Trash:
If you have a Mac and you can't access the Trash Bin, right-clicking the mouse will empty it for you. Right-clicking the trash icon, as shown below, will remove items from the Trash.
First, in the Dock's lower-right corner, choose the Trash icon and right-click it.
Second, select Empty Trashn from the menu that appears.
Third, select "Empty Trash" again to confirm.

System Integrity Guarding:
Mac's System Integrity Protection may be preventing it from removing Trash. It restricts what actions and capabilities the root account can take. It's a safeguard to prevent anyone, not even the root user, from changing or erasing data. However, it can be modified or bypassed if it stops you from removing files on a Mac. The steps below will show you how to turn off the SIP function:
Each Mac keeps its SIP configuration in its nonvolatile memory. To get to it, you'll need a recovery setting. Enter Recovery Mode on your Mac and launch a terminal.
Enter the following Command: as- csrutil status. You will be able to tell if the SIP function is activated.
Now press the Enter key after typing csrutil deactivate. You can then empty the Trash on your Mac or delete the files from another location without worrying about System Integrity Protection interfering.
The change will not take effect until you restart your Mac. In addition, you can switch the Option on or off as needed.
When the files are locked:
You won't be able to empty the Trash if there's a file inside whose icon is locked. To undo this, select the offending file in the Recycle Bin, right-click to open its context menu, and then select "Get Info." You may now begin throwing trash away.
Remove files bypassing Trash:
A regular user of the Trash button? Hold on, there's something else to consider. If you want to remove files on your Mac without using Trash, here's a quick way.
Command + Option + Delete
Be careful; there's no turning back now! No matter what you do, you won't be able to put it in the trash and retrieve it later.
Recover Permanently Deleted Files on Mac
Are the permanently deleted files lost forever? No, even you have empty the files from Trash, you still can get them back with Mac data recovery software. Magoshare Data Recovery for Mac is able to recover deleted files, recover files which are erased from Trash.
With this Mac data recovery software, you can easily recover lost files on Mac. Follow the steps below:
Step 1. Download and install Magoshare Data Recovery for Mac on your Mac, then open it.
Magoshare Data Recovery for Mac
Recover files which have been emptied from Trash.
Unformat Mac hard drive.
Recover permanently deleted files on Mac.
Step 2. Select the Mac hard drive.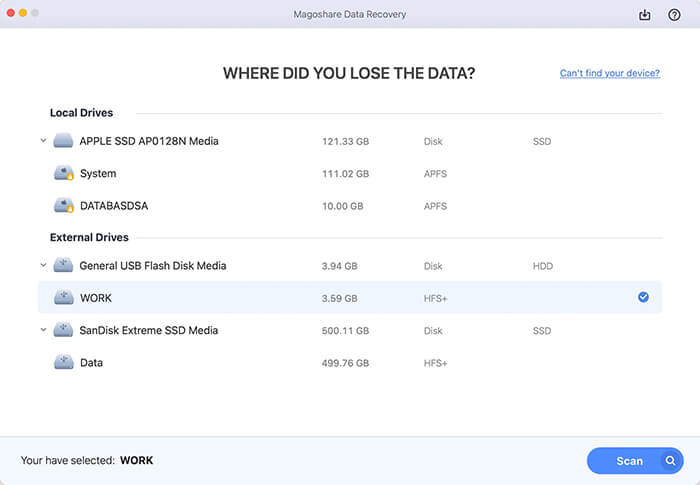 Step 3. Click on Scan button to deeply scan the Mac hard drive.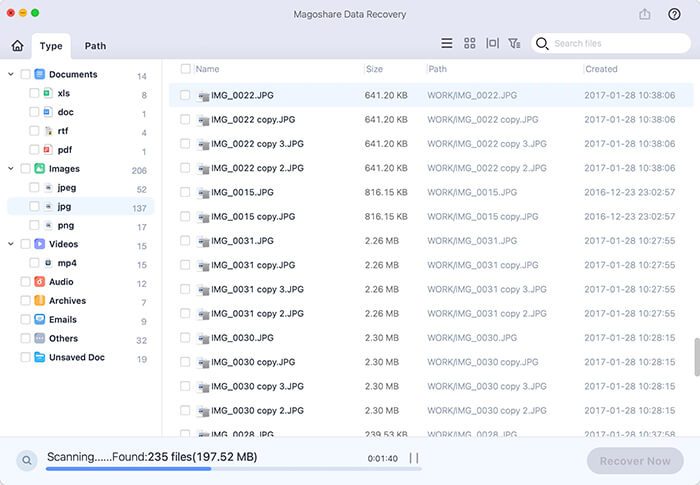 Step 4. Once the scan is completed, you can preview the recoverable files. Then select the wanted files and save them by clicking on Recover Now button.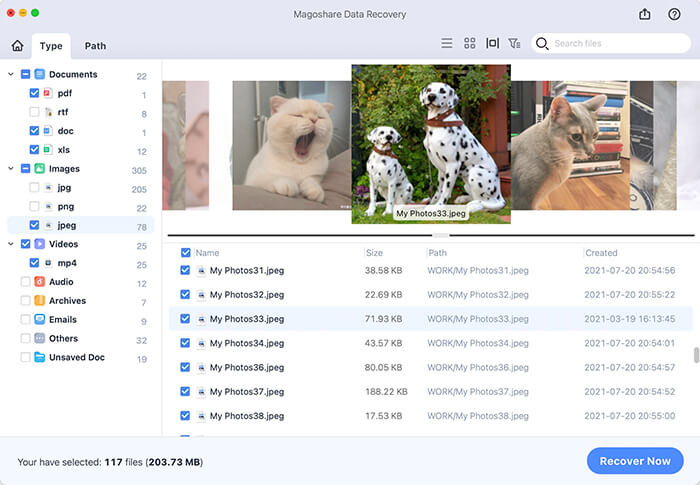 Conclusion:
Using the strategies above, you have hopefully eliminated the Trash. If the issue persists after that, it could be time to reformat the disk, reinstall the operating system, or at least inspect the hard drive for physical damage.
Before you sell or donate the Mac, you can use data eraser to wipe free disk space of the Mac. Then it will permanently erase all the deleted/lost files on the Mac, make data recovery be impossible.