Solved: Documents Folder Missing on Mac Ventura, Monterey, etc.
The Documents folder on a Mac is so convenient that many people save their most frequently used files. Documents should be located in the left panel of Finder, preferably below the Favorites menu.
It's true that Apple products have a lower risk of experiencing data loss, but as the user experience, you may still lose access to your documents folder on a Mac. Fixes for "Mac documents folder missing" or "MacBook documents folder missing" are common web searches in such cases.
The best part is that you are not alone and shouldn't give up hope since this is a frequent issue that may arise for various causes at any moment. Fortunately, the problem of where to locate the Documents folder on a Mac may be fixed.
Get started! The next sections of this article will detail several options for retrieving misplaced Document folders.
Why did the documents folder on my Mac disappear?
If you've noticed that your Mac's Documents folder has mysteriously vanished, the following may explain why.
iCloud Drive Syncing Errors:
It is possible that the Documents folder will not appear in the Finder if there are problems with syncing to iCloud. However, in these situations, the Documents folder is only available on iCloud.
Unintentionally Hidden The Documents Folder In The Finder's Sidebar:
It's extremely probable that you accidentally turned off the Documents option's sidebar display. That's why you won't see the Documents folder in the Mac Finder Sidebar anymore.
Documents Folder Disappeared From Mac Dock:
You could unintentionally delete the Documents folder from the Mac Dock.
Unintentional Deletion Of The Documents Folder
Accidental deletion is another possible cause of Mac's missing Documents folder. It's possible that the Documents folder will be deleted inadvertently. You can recover a trashed Documents folder on a Mac if you haven't yet emptied the trash.
What can I do to restore my Mac's Documents folder?
Recovering your Documents folder is as simple as following the instructions below.
Method 1: Using Finder
What if there is no Documents folder in the Finder sidebar? The problem is that it isn't listed anywhere, not even under Favorites. It's possible you removed the Documents folder by mistake. In actuality, it's quite probable that the folder will somehow get hidden. This may be made visible again in a matter of seconds.
Launch Finder. Follow the path Finder > Preferences on the main menu.
A "Documents" checkbox should be checked in the Finder Preferences window.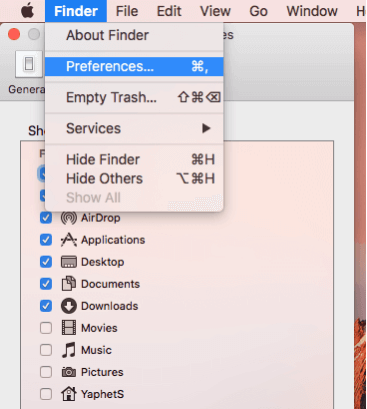 Instantly, the missing Documents folder will reappear.
Method 2: Turn off Desktop and Documents Folders
Your iCloud Drive will be populated with your local folders and files when activated. These files and folders will be automatically added to the Documents folder while this option is enabled; however, disabling it will prevent this from happening in the future.
In other words, a manual copy is required. Consequently, you should disable this option if your local storage is not at capacity. We'll show you how to turn off Desktop & Documents Folders so you can reclaim your old Documents folder.
Navigate to iCloud's settings through the Apple menu, then System Preferences.
Select Options.
Remove the checkmark from "Desktop & Documents Folders."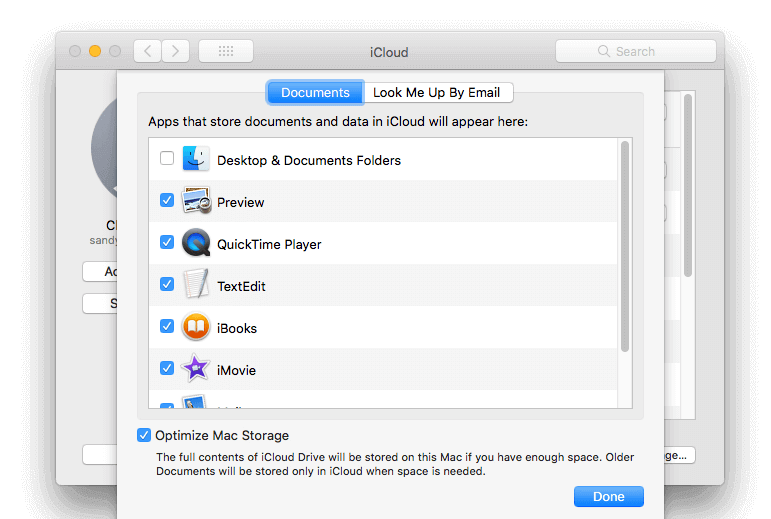 There is a possibility that a warning may appear informing you that the data now stored in the Desktop and Documents folders on the Mac will be deleted and relocated to iCloud Drive. Activate the Off button.
The Documents folder should now be visible inside Finder once again. If you open the folder, though, you'll find nothing within. Drag the files from iCloud Drive back into Documents.
Method 3: Locate Missing Folder on Mac Dock
It's also probable to remove the Documents folder from the Dock by mistake. To put things right, however, it's a breeze.
Launch Finder on your Mac and control-click the Documents folder.
Click "Add to Dock" in the drop-down menu that appears.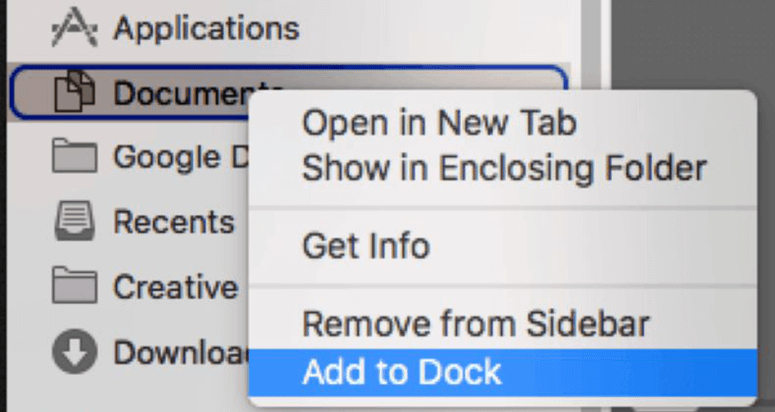 After that, the Documents folder will appear right in the Dock.
Method 4: Debilitate Desk Stacks
You may use the new Desk Stacks feature in macOS Mojave and later. With this function, you may quickly and easily go through your desktop files and eliminate unnecessary ones, making more room for other applications and widgets.
However, with macOS Mojave and later, you may use the Desk Stack feature to organize these documents in one convenient location. In order to retrieve erased data, please use the instructions provided below.
If you are utilizing it, please follow the instructions below (macOS Mojave or the later versions).
Choose the View menu from the top of your screen, and then toggle the Use Stacks option.
To check whether the files have been organized, choose the Group Stacks By option.
Locate the missing data and put it back where it belongs.
Conclusion
If your Mac's Documents folder has mysteriously vanished, hopefully, this article can help you get it back. It's a typical issue for Mac users. The strategies mentioned above, however, should let you retrieve the Documents folder contents without too much trouble. You should frequently back up your data in case anything like this ever happens to you.
Magoshare Data Recovery for Mac
Recover missing files and folders on Mac.
Recover deleted and erased data on Mac.
Recover inaccessible data on Mac.