How to Recover Lost Data on M1 Max Chip Mac (MacBook Pro, Mac Studio Included)?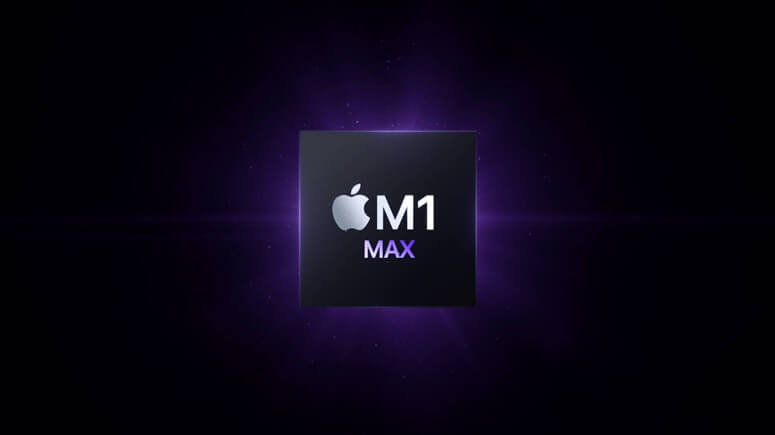 The ‌M1‌ Max, along with the ‌M1 Pro‌, is Apple's second System on a Chip (SoC) developed for use in Macs. It has better performance that M1 chip, and be used in new MacBook Pro, Mac Studio etc.
No matter what Mac you have, data loss is a pain. It might have happened by accident or as a result of the macOS update causing the files to vanish. M1 Max Macs have a number of advantages, including increased speed, smoother performance, longer battery life, and fewer possibilities of overheating. However, it appears that one of the disadvantages is the inability to retrieve vital data. You'll need to master a few tricks to recover your deleted files.
To check if your Mac is a M1 Max Mac, just go to Apple > About This Mac > Overview to figure out what model of Mac you have. You'll notice a section labeled "Chip," suggesting that the machine is an Apple. Instead, you'll see the name of the Intel CPU on Intel-based Macs.
It's difficult to recover erased data from an M1 Max-powered Mac. You've probably heard it takes longer and is more difficult than with Intel-based Macs. This post will get into the details of how to recover lost data on M1 Max Macs. The most effective way is to utilize Time Machine and run dedicated applications.
How to Recover Deleted Files from A Mac with An M1 Max Processor
Common data recovery methods are ineffective on M1 Macs due to the increased degree of encryption. Before you go any further, try this: It could be a good idea to search the trash for the missing things. If you've previously emptied the trash can, try one of the following methods.
Method 1. Magoshare Data Recovery to recover lost data on M1 Max chip Mac
Magoshare Data Recovery for Mac, a specialist M1 Mac data recovery application, is the fastest and most secure solution to recover missing items on Apple chip Mac. It works with the newest version of macOS as well as Macs with the M1/M1 Max/M1 Pro/M1 Ultra and T2 chips. Furthermore, it may be installed on Intel Macs running previous versions of macOS.
Magoshare Data Recovery for Mac
Recover lost data on Intel Chip/M1/M1 Max/M1 Pro/M1 Ultra chip Mac.
Recover deleted, formatted, inaccessible or lost data.
Recover all types of lost files.
To use the Magoshare Data Recovery for Mac to recover lost files, follow these steps:
Step 1. Download and install Magoshare Data Recovery for Mac, then run it from Launchpad.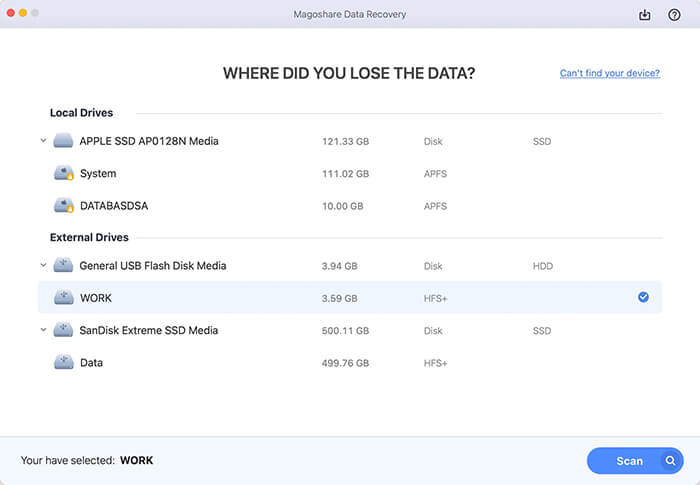 Step 2. Select the hard drive where you delete or lose your files. It supports to recover lost data from HDD, SSD, USB flash drive, external disk, memory card, digital camera, etc. Click on Scan button.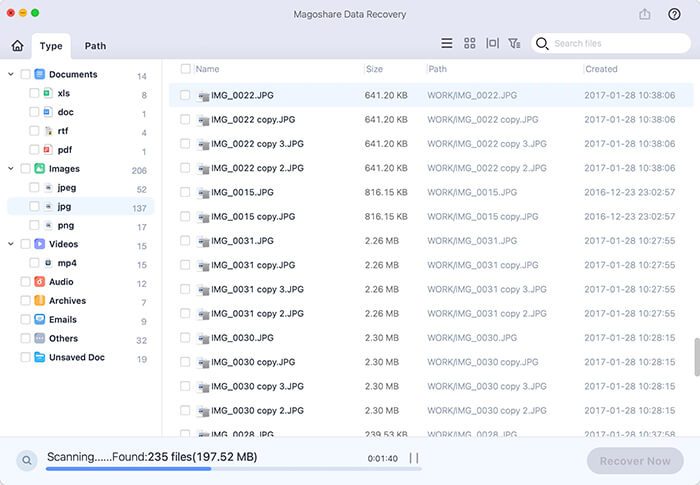 Step 3. Once the scan is completed, you can preview all recoverable files. Then select the desirable files, and save them.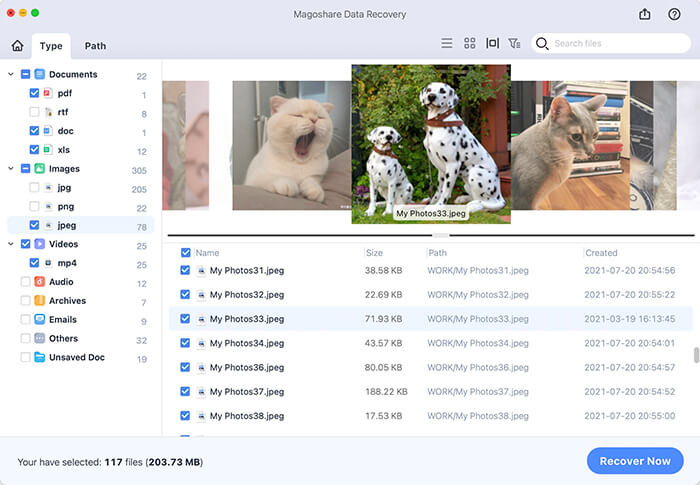 Method 2. On M1 Max Macs, use Time Machine to recover deleted data
Recovering stuff using Time Machine appears to be a piece of cake for Intel-based Mac users. All that is required is the connection of an external drive, the execution of the tool, and the identification of the goods. That is all there is to it. On M1 Max Mac models, this works differently. The procedure has become more complex and time-consuming. You'll need to enter Recovery Mode on a Mac with Apple silicon to utilize Time Machine. Let's start by booting your M1Max Mac into Recovery Mode, assuming you've made a Time Machine backup (prior to the data loss).
To use Time Machine to restore lost files from any Mac with an M1 Max chip:
Select Shut Down from the drop-down menu on the Apple menu, then wait for the Mac to completely shut down.
With the Time Machine backup, connect your USB disc or external hard drive.
Wait for the "Loading starting choices" box to show on your screen after pressing and holding the power button.
Click the Continue button after pressing the Options button.
There will be four alternatives provided to you. Restore from Time Machine is the first option.
To restore your M1 Max Mac, follow the on-screen instructions.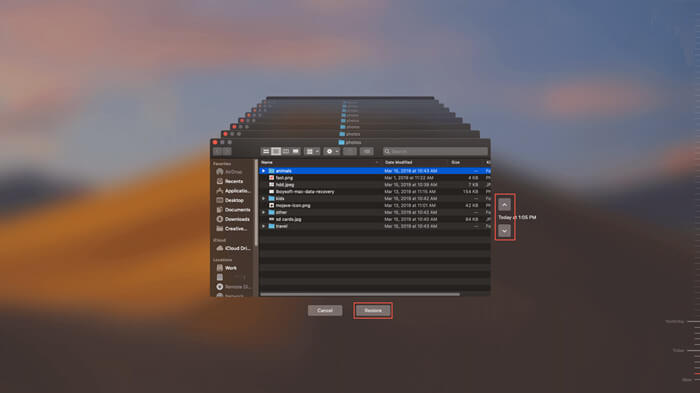 This is something you should try: Many Mac users choose alternate backup options in addition to Time Machine backups. iCloud, Google Drive, Dropbox, and other cloud services are among the most popular.
Final Thoughts
One of the most common difficulties that Mac users face is data loss. "That's the end of the world," is the first idea that comes to mind. If you've been making frequent Time Machine backups or using cloud storage services, it's not the case. Finally, the Magoshare Data Recovery for Mac allows you to save time by recovering lost files on M1 Max Macs in a matter of minutes.