How to Recover Deleted Messages on iPhone X?
Summary: In this article, we will show you how to recover deleted messages from iPhone X. You can use Magoshare iPhone Data Recovery to scan your iPhone X. It will find all deleted messages, iMessages, WeChat messages, Whatsapp Message, etc.
Has it happened to you that you are using your iPhone X and have accidentally deleted your messages? Did you have to update the software on your iPhone X and all your messages were deleted? Your iPhone X stopped working and you had to reset it from the factory so it would work again, but you lost your messages?.
If any of these things happened to you and you did not have a backup of your messages, do not lose your head as we offer you a way to recover them without having to take your iPhone X to Apple technical service where you will lose a lot of time and money.
3 simple steps to recover deleted messages from iPhone X
With Magoshare iPhone Data Recovery you can recover all deleted messages from your iPhone X because it is an efficient tool for data and file recovery very easy to use in which in a matter of minutes you will have all your messages back with only Connect your iPhone X to your PC or Mac.
Next, we will show you how Magoshare iPhone Data Recovery will help you recover your deleted messages from your iPhone X in a very simple and intuitive way, as long as you follow these small steps .
Step 1: Install Magoshare iPhone Data Recovery on your PC or Mac.
Download and install Magoshare iPhone Data Recovery. Besides being easy to install it is fully compatible with Windows and macOS, so you only have to download it, install it and run it without having to add additional add-ons.
With your USB cable connect your iPhone X to your PC or Mac so that Magoshare iPhone Data Recovery can automatically recognize it and add it to your to-do list. You can see your iPhone X synchronized on the main screen.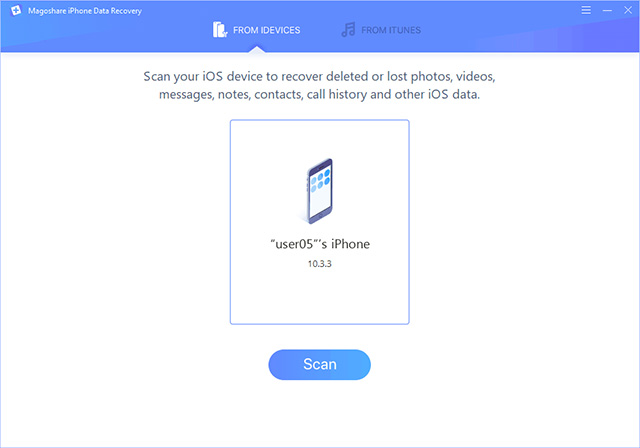 Step 2: Scan the iPhone X to recover the deleted messages.
Once Magoshare iPhone Data Recovery has recognized your iPhone X, you only have to click on the "Scan" button to begin the process of searching for lost or deleted messages from the iPhone.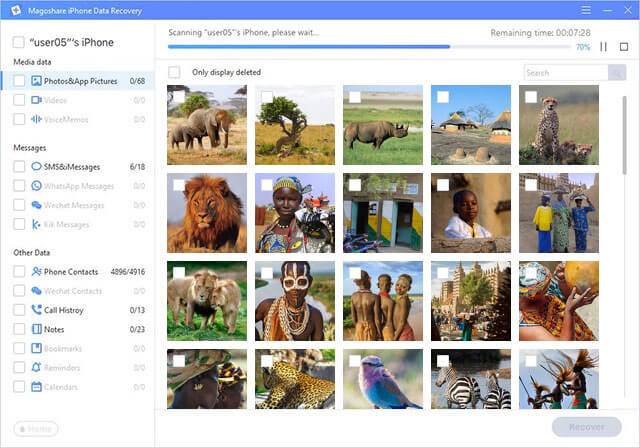 Step 3: Preview and recover deleted or lost messages from iPhone X.
Once the scan of the iPhone X is finished, Magoshare iPhone Data Recovery will show a list of all the deleted messages contained in the device. To bring them back, all you have to do is select the messages you want to recover and that's it.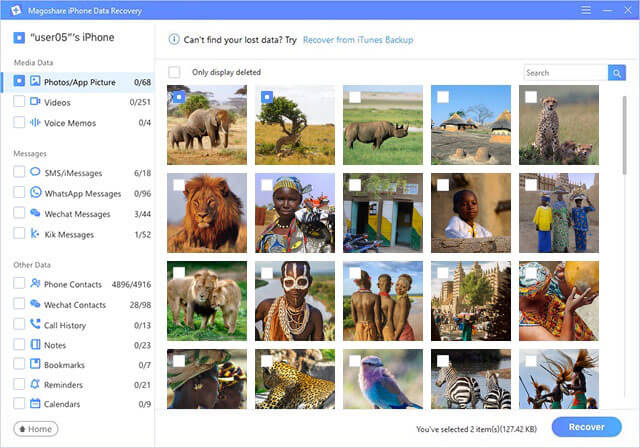 Magoshare iPhone Data Recovery is a powerful application that will allow you to restore and recover those messages that were deleted or lost within your iPhone. It is so powerful that it can even recover messages from iPhones that have been damaged or are inoperative. Among its functions are the recovery of photos, contacts, videos, music and other types of files.