How to Recover Lost Data from Locked or Dead iPhone?
Summary: Is it possible to restore lost data from locked or dead iPhone? Yes. Magoshare iPhone Data Recovery software or other iOS data recovery software can help you recover lost data from locked or dead iPhone.
There are different ways to recover information from the iPhone like using the iTunes or iCloud backups, but if we want to recover lost data from locked or dead iPhone, we have to use a different program and through this article, we will recommend Magoshare iPhone Data Recovery, which is a powerful and helpful program to recover photos, videos, notes, WhatsApp messages, WeChat messages, and more. It offers advanced technology to help users get their deleted or lost data back. It is also helpful to recover data from damaged or dead iPhone, iPad and iPod touch.
How to recover lost data if our iPhone is locked or dead?
If we want to get lost or blocked data back from our iPhone, we have to do it properly. Magoshare iPhone Data Recovery will help us with this inconvenient and we need to follow some steps such as:
1.- First of all, we have to connect our iPhone to the computer and wait until the computer detects the device.
2.- If we have Magoshare iPhone Data Recovery installed on the computer, we will be able to continue with the next steps. If not, we have to download and install this program.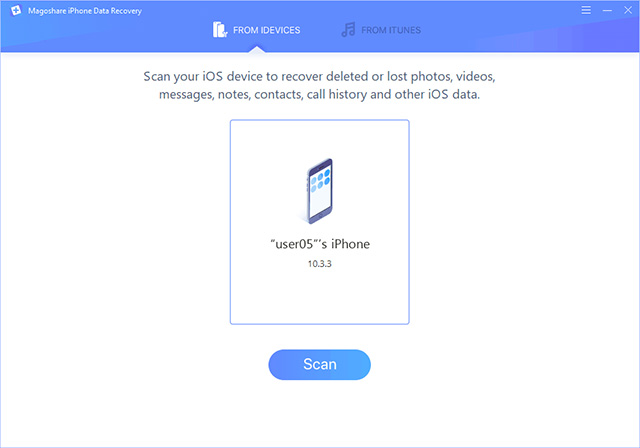 3.- Then, the program starts scanning the iPhone in order to look for data on it.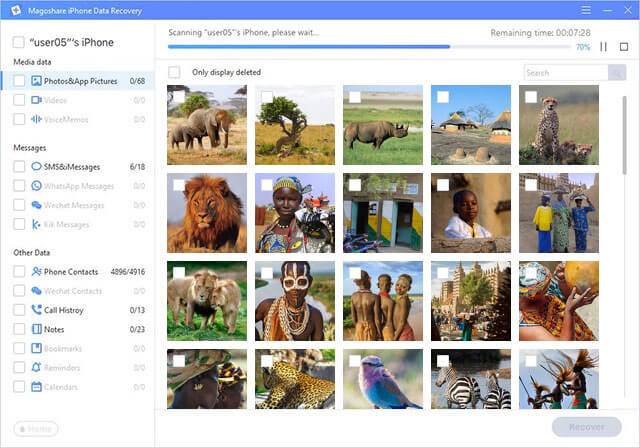 4.- When the scanning phase finishes, we can preview the displayed categories and choose the data we want to recover.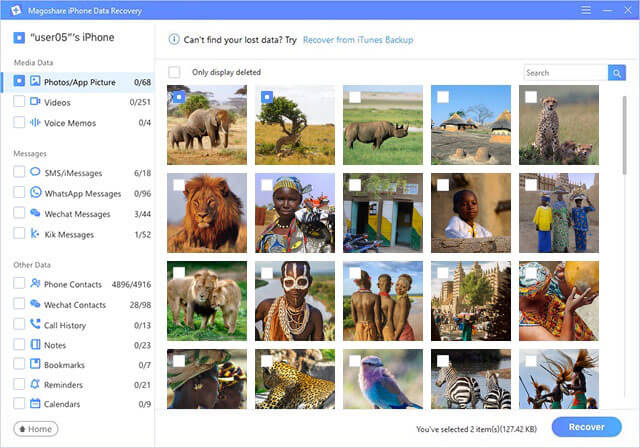 This is just one way to recover information from locked or dead iPhone. There are other options like for example using the iCloud backup files and of course we must have iCloud backup. It is suggested to follow these steps:
First, we have to sign in with our iCloud backup.
Scan the iCloud backup in order to find the lost data.
We can do something similar using the iTunes backup files to recover lost information from our dead iPhone, but to succeed doing this we should have synced our dead iPhone with iTunes before. In this case, we have to run Magoshare iPhone Data Recovery program and choose the option Recover from iTunes backup files. Once the files are displayed, we choose the one we need and start scanning. When the scanning is over, we preview and select the data we want to recover or we can even save them on the computer.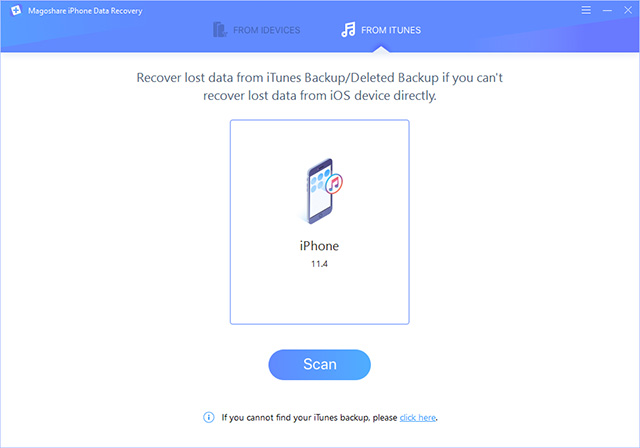 As we can see through this guide, when our iPhone is locked or dead, we still have chance to recover all the information we need. Magoshare iPhone Data Recovery is very useful in this case and it is considered as one of the best data recovery programs by many users, since they can help people get relevant information back and the steps to follow are very simple as well, so this is a great alternative to deal with such a worrying situation.