Do Mini SD Card Recovery on Mac with Freeware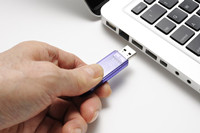 Everyone that has a smartphone has used one or more mini SD cards. This device is specially designed for being used in all kinds of smartphones, tablets, cameras, etc. But thanks to adaptors, it can also be used in other devices such as computers or laptops as a regular SD card.
The problem is that with all this connecting and disconnecting from devices, accidents can happen and suddenly all the information can be gone. Maybe the mini SD card was retired incorrectly, maybe you accidentally deleted the information, maybe the device got corrupted; however, the data got lost.
Usually, if the data is not very important we let it go and simply buy another mini SD card. But what if it has something really valuable for us? Is panicking the only option? NO! You can now perform a mini SD card recovery on Mac!
How to perform a mini SD card recovery on Mac?
Actually, this is a very simple operation and all you will need is the mini SD card, an adaptor, your functional Mac computer and a data recovery software for mini SD card data recovery on Mac. These softwares can be downloaded online and are completely FREE (unless you want to update to` premium). With these programs, you can recover information from almost any device including of course mini SD cards.
Also, you can recover absolutely any kind of data with them, including video, audio, text, pictures, other softwares, etc. Some good options are Magoshare, Wondershare, DataRescue but you can do a quick search and find a lot more that can be easily downloaded to any Mac computer. The best part is that you don't even need professional help or technical knowledge for using them. Here, we will show you how to recover lost data from mini SD card under Mac with Magoshare Data Recovery for Mac.
Step 1: Download and install data recovery software for mini SD card data recovery on Mac.
First of all, download Magoshare Data Recovery for Mac on your Mac computer. Then run it from Launchpad.
Step 2: Connect the mini SD card with your Mac.
Please connect the mini SD card with the Mac via card reader or USB cable. Then the software will automatically recognize and list it on the main interface. Just select the mini SD card as the targeted media device to start data recovery.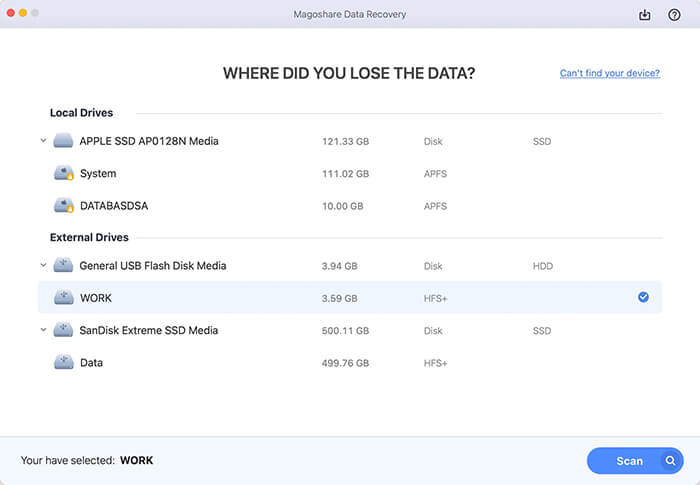 Step 3: Scan the mini SD card on Mac.
Click on Scan button. Then Magoshare Data Recovery for Mac will deeply scan the mini SD card to find lost files. It offers deep scan technology, so it can find all lost files after a deep scan.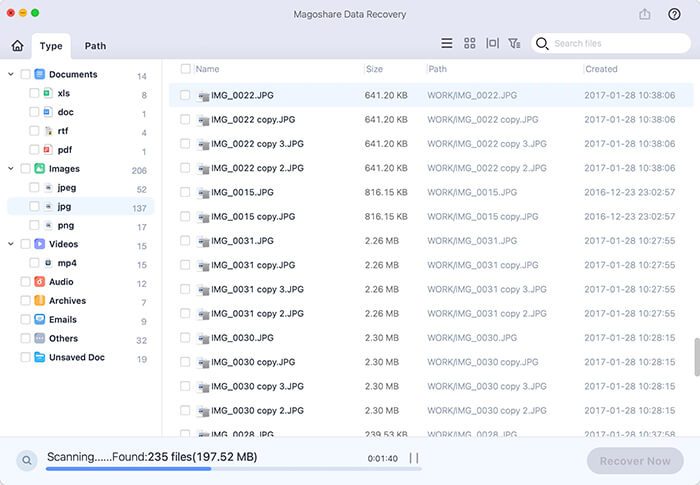 Step 4: Preview and recover lost files from mini SD.
After scanning, Magoshare Data Recovery for Mac will list all recoverable files by File Type, Path and Time. You can preview the recoverable files. Then select the files you want to recover, click on "Recover Now" button to save these files.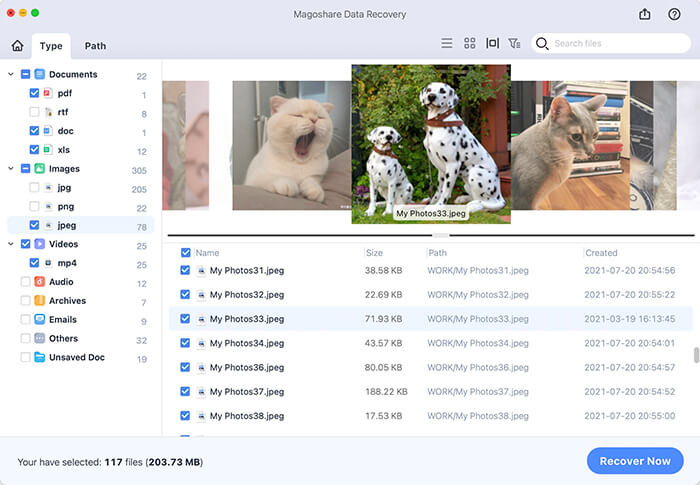 It is very easy to recover data from mini SD on Mac by the solution above. Magoshare Data Recovery for Mac can help you recover deleted, formatted, inaccessible data from mini SD under Mac OS. It also can help you recover data from corrupted, erased or unmounted mini SD on Mac.