How to Recover Deleted Photos from CF Card on Mac?
Unintentional file deletion is one of the most common ways to lose you beautiful photos on CF card. This can happen to anyone, either by mistake or by a malfunction of your CF card. If this has happened to you, you are in the right place. In this guide, we will show you how you can recover those precious photos from your CF card using the latest in file recovery technology: Mac Data Recovery software.
Tutorial: how to recover deleted photos from CF card on Mac
Sometimes the malfunction of a CF card can result in partial or total loss of the photos stored in it, causing unnecessary problems and more than a headache. If this is what happened to you, we have the solution to your problems: The Data Recovery software. These programs specialize in the recovery of deleted files, either from your Mac hard drive, external storage or CF card.
That type of software is very useful, since it gives you a second chance to have your files to backup them or store them in a more secure site, where they do not run the risk of being deleted. One of the best data recovery programs that currently exist for Mac is the Magoshare Data Recovery for Mac.
With this program you can recover your files even if the CF card was formatted! In the following guide we can explain how easy and fast it is to recover your lost files using Magoshare Mac Data Recovery:
Step one: Launch the Magoshare Data Recovery for Mac.
You can do that from the Launchpad. Click on the Data Recovery icon.
Step two: Select your CF card and scan it.
You will need to click and select your CF card to begin the recovery process. Once selected, click on the Scan button.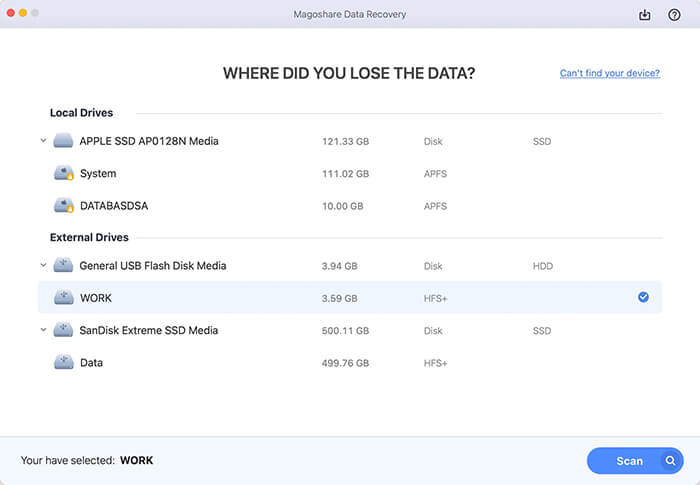 Scanning the CF card to fin deleted photos and other data.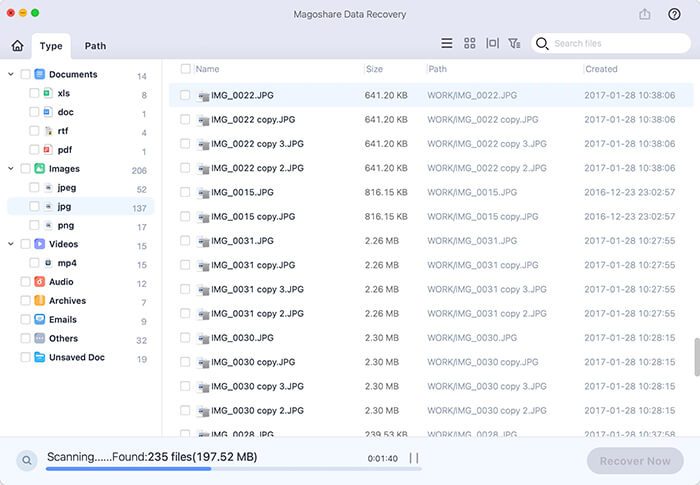 Step 3: Preview and recover your deleted photos from the CF card.
Once the scan is complete, you can select the files that you want to recover. Then, click on Recover Now to restore all your selected photos.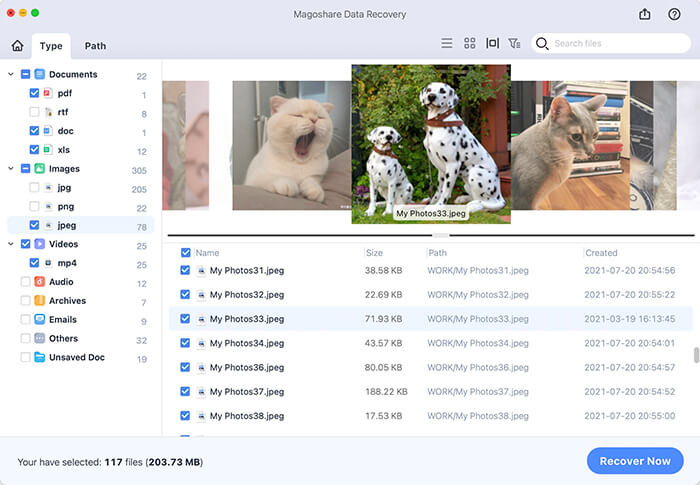 Using Magoshare you can recover deleted photos from CF card on Mac, quickly and efficiently. Magoshare Data Recovery for Mac is not limited to photos, since with this software you can recover any type of file that has been deleted from any kind of storage, from Hard Drives to external storage system, including USB flash drives. Magoshare Data Recovery for Mac , your best option in data recovery systems.
Magoshare Data Recovery for Mac is very easy-to-use. This complete DIY Mac data recovery software can easily and quickly recover deleted photos from CF card on Mac. But before you get all deleted photos back, please don't save new data to the CF card. If you save new data to the CF card, the deleted photos may be overwritten – which will narrow the chance of data recovery. The recommended operation is performing deleted photo recovery as soon as possible. Now, with Magoshare Data Recovery for Mac, you can quickly recover your photos from CF card under Mac OS.