Best Mac Cleaner in 2023
How can we fix and clean up clutter on our Mac? What are the best applications to keep our hard disk tidy? How can we recover space on the hard drive? All these questions often appear very frequently when we want to use our Mac 100%, that is why there are Mac cleaning programs that can help us to have the best Mac without any inconvenience.
Macs are very good at not leaving clutter when uninstalling applications, but it is possible that something is always left in the cache folders or in the application support folder, this is something we can avoid, but it happens frequently more frequently than There are traces of what we eliminate. There are many programs that duplicate information without our realizing it. How can we clear our hard drive of everything we do not need?
Best Mac Cleaner - AweCleaner for Mac
There are many Mac cleaners on the market can help you clean up Mac system. Which one is the best in 2020? For me, AweCleaner for Mac is the best Mac cleaner in 2022 because it offers full cleaning solutions to keep my Mac in health.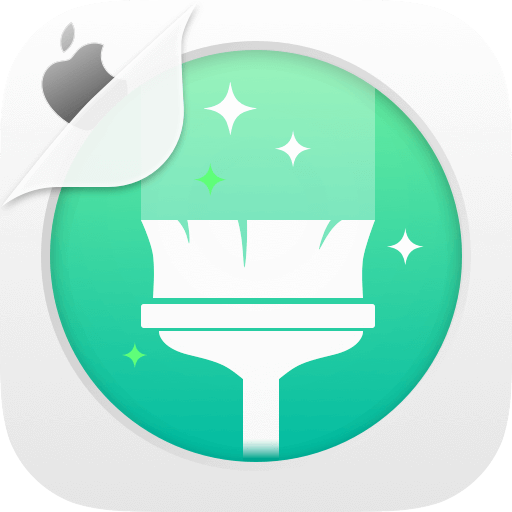 All-in-one Mac cleaner & uninstaller to optimize, clean and speed up your Mac in easy way.
#1 Junk Cleaner
First of all, it can help me find and remove all junk files including system junk, app junk, email junk, trash junk, etc. It can deeply scan the system and find every byte of junk file in the Mac. I can clean up all junk files by only 1 click. With AweCleaner for Mac, I can regain my disk space on Mac.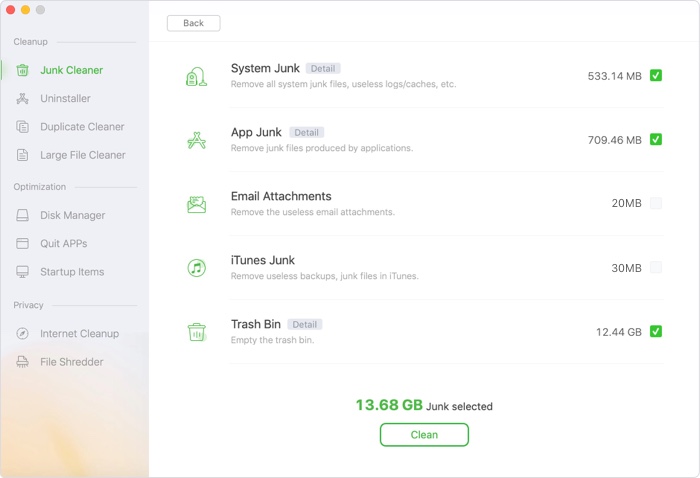 #2 Duplicate File Cleaner
Another tool in AweCleaner that can become your ally is Duplicate Finder: The Duplicate Finder, it is an app that helps you to find duplicate files on your Mac. Detecting duplicate and similar files that can be found on your Mac and helps you remove them. It is also a very visual program and very simple to use. In a few minutes you will discover all the duplicates and give you the option to delete them. You will be surprised of the amount of files that you have duplicated in your Mac and with this application all will be eliminated without any inconvenience and with much facility.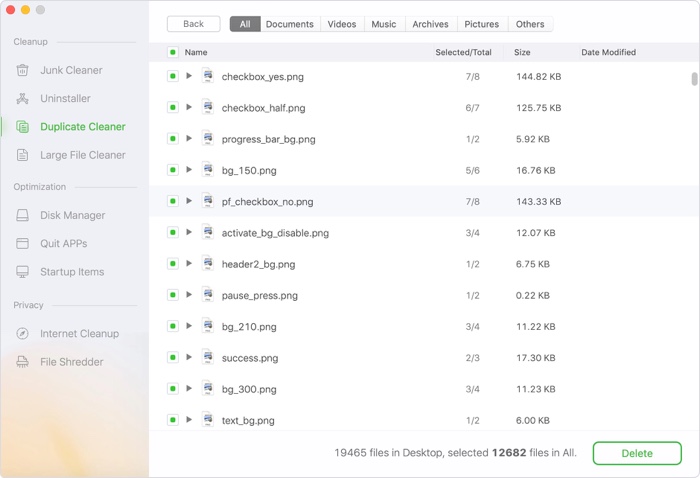 #3 Uninstaller
You can count on the help of uninstaller to clean your Mac, this is a tool that allows you to quickly uninstall applications along with your system files. It will also surprise you. Did you think that by putting the programs you want to delete in the trash they disappear completely and are uninstalled? It is not as true as you thought, they always leave behind many configuration files and caches. This app helps you find all those files when erasing an app from your Mac with all the pleasure and without problem forever.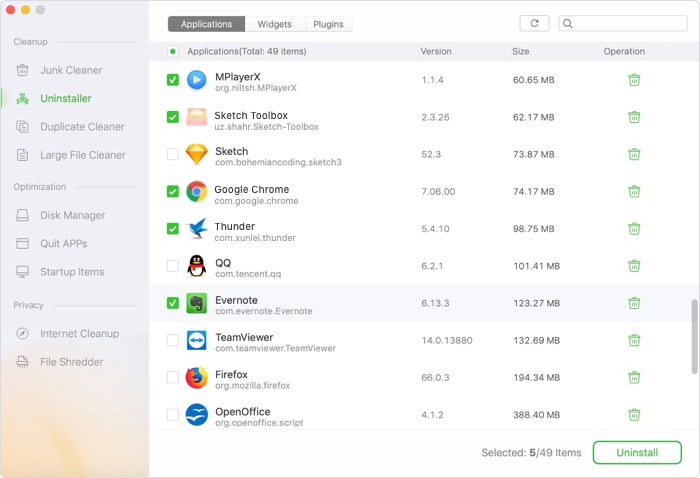 AweCleaner for Mac has many wonderful features for Mac cleaning. For example, it can help you permanently shred files on your Mac, and it also can help you format a hard drive under Mac OS. Moreover, it can help you quickly free up memory to speed up your slow Mac. Just free download it now.
Download AweCleaner for Mac
Powerful, safe & easy-to-use junk cleaner for OS X and Mac OS. It offers more than 9 tools to help you optimize macOS, manage disk, clean up junk data, etc.
Free Download