Not Enough Disk Space to Install New macOS? Fix It
Have you ever been in the middle of downloading a program, and suddenly your computer displays an error saying, "Your disk is almost full"? Simply put, this is not a pretty sight to take in. On the other hand, this is not a major issue and may be resolved by employing a few basic solutions.
If your MacBook gives you the error message described above, it indicates that your computer's storage space is almost out of the room. And if you don't do something to fix the situation right away, your computer will start to run more slowly.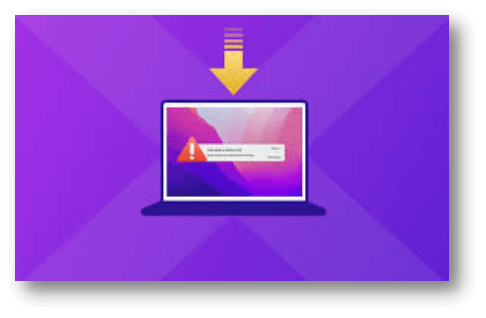 It is recommended that at least 10 percent of your total disk space be devoted to the macOS to maintain a normal level of system performance. Therefore, it is recommended that you free some space on your disk if you are getting close to running out of storage space.
Fixing Mac OS Insufficient Disk Space
Your MacBook's low disk space can be remedied with some elementary steps. We will attempt to remove some unused and useless files from all corners of your hard disk since their sheer size is the primary cause of the problem.
Clean Up The Downloads
The Downloads folder is analogous to the junk drawer we all have in our homes; we stuff it full of random items and never clear it out.
However, the time is now here. If you want to update your Mac and you don't have enough space, let's start by cleaning out your Downloads folder:
Launch Finder, and navigate to the Downloads folder. To access the Group menu, click. Choose the Date Added option.
Now scroll down to view the downloads that were made the earliest. Select the files you no longer need with the Command key, and then click the Send to Trash button. You can also organize the files you've downloaded by size, allowing you to find the most significant ones quickly.
Delete Unnecessary Files
Whenever your hard drive fills up, the first thing you should do is delete any unused data. Some of these documents could have been taken directly from another machine, while others could have been obtained via the internet.
Select Finder > Downloads in the menu bar to eliminate unwanted downloads. Either that or keep a copy on a USB device you carry with you. I find that media files and programs use the most space. I usually remove the movies to solve the problem of running out of storage space.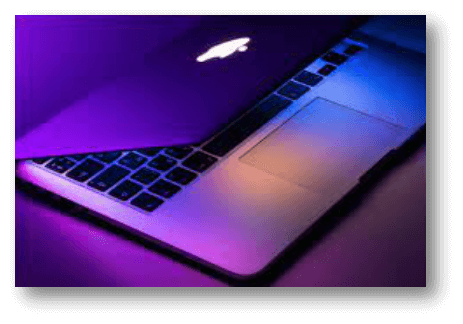 Delete Duplicate Files
On your macOS, duplicate photo libraries can appear out of the blue at odd intervals. When you go from your previously used picture app to the one pre-installed on your device, it is common for the issues mentioned above to manifest themselves.
Because these duplicate libraries are exact clones of the original ones, removing them won't make much difference, except for freeing up the desperately needed space. And even if you're having trouble deciding whether or not to get rid of the 'duplicate' photo library, you can always back it up before you do anything else.
Delete Language Files
You are using an app that has been translated into multiple languages so that it can appeal to a wider audience. These localizations are stored on your Mac by the application, which can consume up to one gigabyte of space.
However, every available GB counts if you don't have enough storage for the Monterey installation. And what's the point of that anyway, those language files that aren't being used? Each folder has files specific to a single language; removing the folder will result in the app's translation being removed.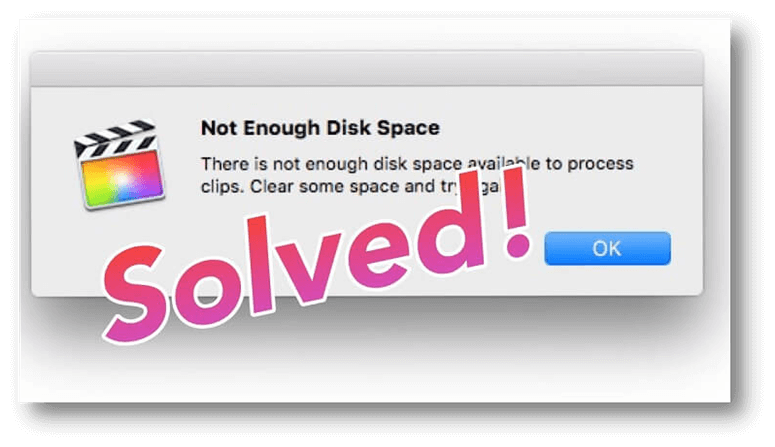 Uninstall Unnecessary Apps
All of us have downloaded programs that we never ended up using. This way, these unused programs consume a lot of space on your Mac. Eliminating these unused programs is essential for recovering precious storage space. You can make significant space on your Mac if you follow the instructions below.
Click on Applications in Finder.
Next, select Date Added from the Group drop-down menu that appears when you click the Group icon.
The list is arranged by creation date, with the oldest apps appearing last.
At last, select "Trash" from the application's context menu and throw away the useless program.
Clean up All Junk Data on Mac using AweCleaner for Mac
If you want to quickly to remove all junk data from your Mac, just try AweCleaner for Mac - a powerful disk cleanup tool for macOS.
AweCleaner for Mac
Clean up system junk, app junk, caches, email junk, and more.
Delete duplicate files and old files.
Download for Mac

AweCleaner for Mac is pretty simple to use, you only need to run it on your Mac, click Scan button. It will find all types of junk data on your Mac. Then delete all junk files by 1 click.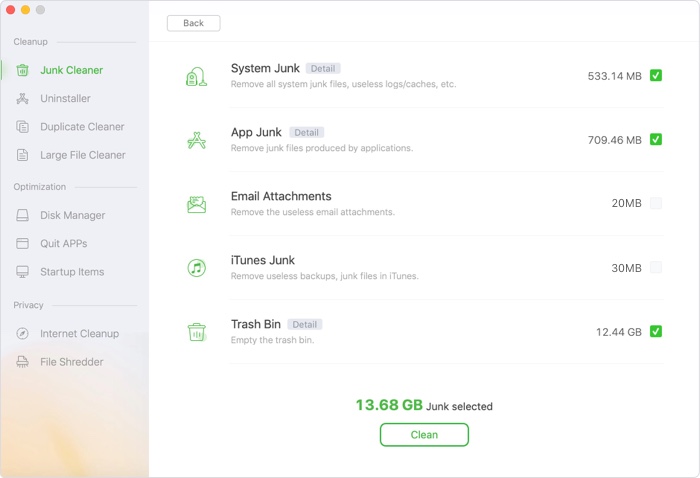 Conclusion:
The installer for latest macOS requires close to 12 gigabytes of space. But that is not all: you will need at least two gigabytes of memory to upgrade your Mac effectively. Even if there is not enough space on your Mac for the Ventura or Monterey update, macOS will still attempt to perform the update, and during this time, you risk losing crucial files.
Note: before you upgrade to a new macOS, you can use AweClone for Mac to help you create a bootable clone backup for your Mac.