Follow These Steps to Speed up Slow Mac
The first tip to speed up your Mac is certainly to extend the RAM, improving the resources of the device will always make everything work better, especially if your Mac is already a little behind. Continuing with the hardware, introducing a next-generation SSD disk will also help our Mac at boot time and in running applications. These SSDs greatly improve performance over conventional HDD disks and can be installed without the need for adapters, but that is not a task for beginners so they need to be instructed very well or seek the help of an expert. If you don't want to improve the physical configuration of your Mac, you can follow these steps to speed up a slow Mac.
Free Download

Step 1: Clean up junk files inside your Mac.
Do you want to your Mac run as fast as when your bought it? First of all, you should clean up all junk files inside your system. The system junk, all junk, email junk and other junk files make your Mac run slower. Mac Cleaner can help you easily and quickly clean up all junk files. After you clean up the junk files, restart your Mac, you will find your Mac run faster than before.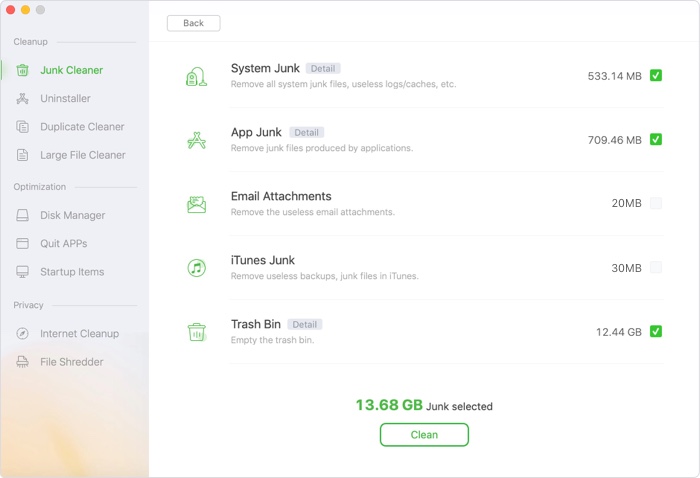 Step 2: Delete unnecessary large files.
Large files take up great deal of disk space of SSD and slow the speed of your Mac. Just delete the useless large files to free up the disk space on your Mac.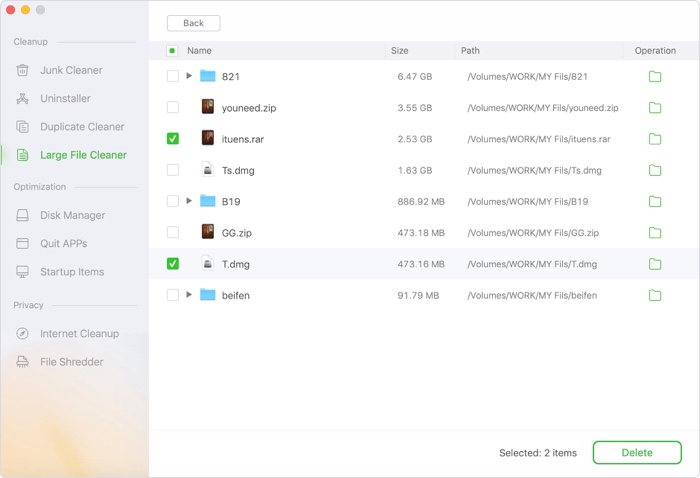 Step 3: Delete duplicate files on your Mac.
Similarly, you also should delete duplicate photos, videos, documents and other files on your Mac to get more disk space. Duplicate finder can help you quickly find and remove duplicate files on your Mac.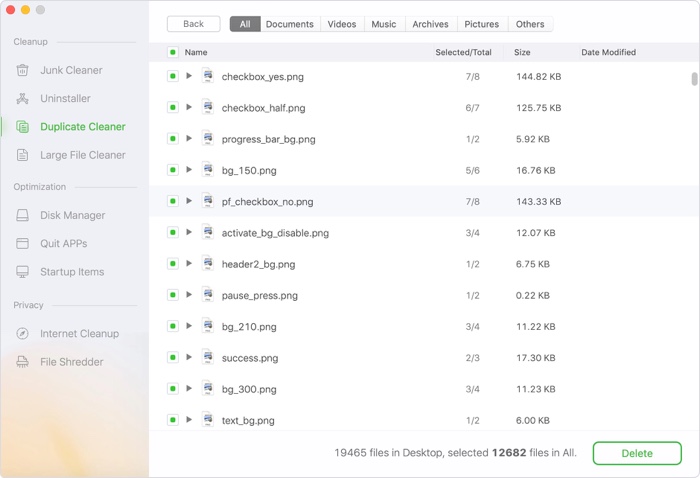 Step 4: Uninstall unnecessary applications on your Mac.
It is very important to uninstall useless applications on your Mac when you want to speed up it. You can drag the apps to the trash directly. But, some files will be left on your Mac. Mac uninstaller can help you easily uninstall apps and remove all leftovers.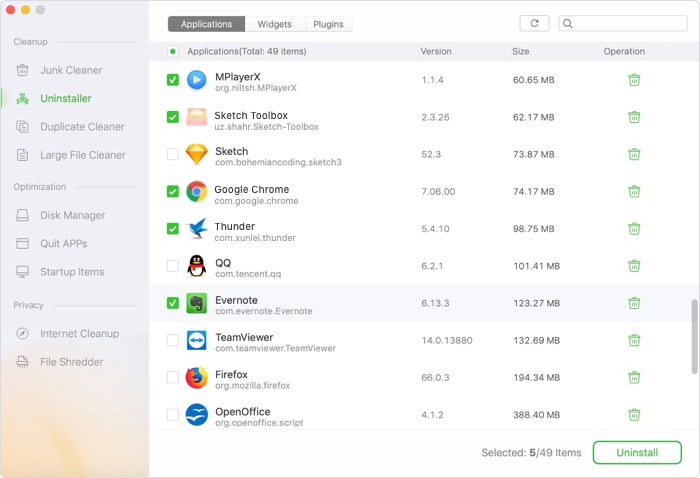 With these simple tips you can start putting them to practice to make your Mac improve its speed and you stop worrying about spending much time on the Mac because it has been slow, just follow these recommendations and you can live with the peace of mind that your Mac is going to work just like before or maybe faster than before, it's all a matter of trying and achieving.
If you think the steps above are complicated, you can try this comprehensive Mac cleaning software – AweCleaner. It will help you do all things above to speed up your slow Mac.
Free Download