How to Permanently Erase Data from SanDisk Memory Card?
Permanently erase data from SanDisk memory card so it never be recovered!
"Hi, I want to permanently erase my data from SanDisk memory card because I don't need it any more. Is there any way to permanently erase my private data on the SanDisk memory card so that the data can't be recovered by data recovery program?" - Lucy
If you need to permanently erase data from SanDisk memory card, you may use a great data erasure. People usually store a lot of information on their drives, in this case SanDisk memory card. Some of these storage drives contain personal or private files, government issues, or any other data. The point is that you can protect your data. You can make a data backup; it could be using another local hard drive, an external hard drive, or any other storage devices. Once you have created your backup, you can delete files permanently so that you can sell it, throw it away, or simply give it to another person.
SanDisk memory card data erasure software
There are several data erasure programs you can use if you want to erase data from SanDisk memory card. Some of these programs offer better performance and easiness when using them. These are some features that make people choose the most convenient program to delete their data permanently. But why do people erase files? Maybe, they need to sell their memory card or drive; they might give it to a friend or a relative, or perhaps throw it away. It is true that users store a lot of relevant data on their storage devices, such as: photos, videos, documents, contacts, PDF files, music folders, images, recordings, notes, works, and more. You may make a backup ad then delete these files permanently.
Through this guide, we will recommend using AweEraser software to permanently delete data. Using AweEraser is very simple. Just download and install it on the computer. It is fully compatible with Windows OS and Mac OS. You can permanently erase data from SanDisk memory card whether you are using a PC or using a Mac.
Three modes to erase data on SanDisk memory card
Then, you have to run it on the computer to begin deleting. This program has three different erase modes:
Mode 1: Erase selected files from SanDisk memory card
Once you have run the program on the computer, you have to find the drive we need to erase. In this mode, you select only the files you want to delete and AweEraser will permanently erase them. Do not forget to create a backup, just in case.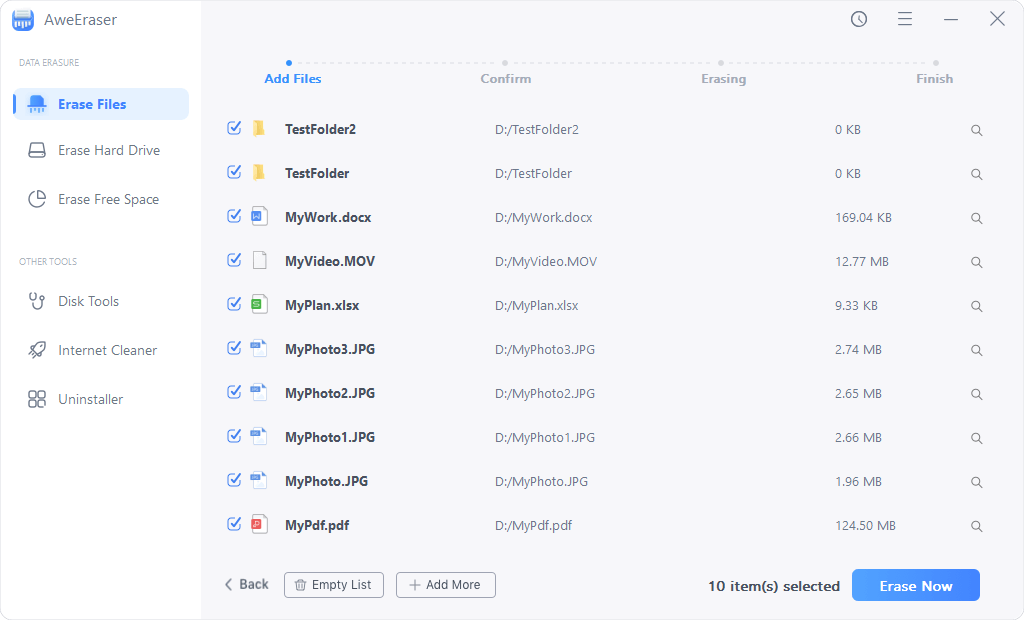 Mode 2: Erase SanDisk memory card
This second option is more complete. AweEraser will delete all the files stored on the SanDisk memory card in a permanent way. It means, all data will go forever. The good news is that it does not affect or damage the drive, so you can continue using it after permanently data deletion.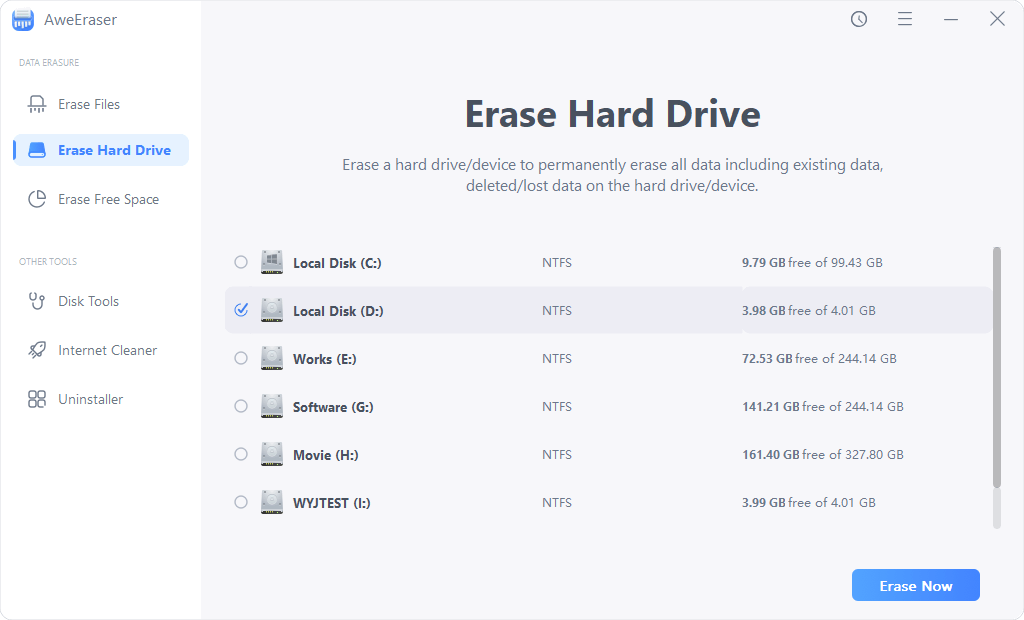 Mode 3: Erase already deleted files from SanDisk memory card
This mode only erases deleted/lost files on SanDisk memory card to prevent lost data recovery. It will not erase existing files on the SanDisk memory card.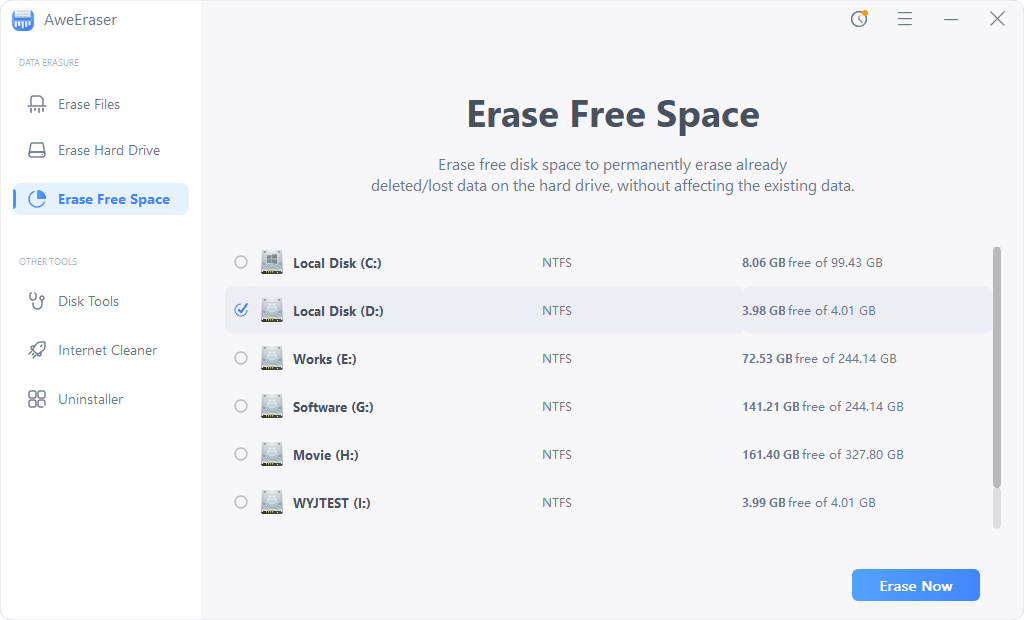 Now, you know these three options and you can choose the best one for you depending on the kind of files you need to delete permanently. Make sure you have your copy first and then follow the instructions to carry out this task successfully.
Fix corrupted SanDisk memory card
If your SanDisk memory card keeps asking format or the SanDisk memory card gets corrupted, you can format it to fix this issue. Just run AweEraser, and use mode "Erase Hard Drive" to wipe the SanDisk memory card to fix the logical error. But, before you use AweEraser to wipe the SanDisk memory card, please use data recovery software to recover useful files from the SanDisk memory card.
Download AweEraser here: