Things You Should Do Before Selling iPhone
September is a fiesta for Apple fans, although a pricey one. It's common knowledge that when Apple unveils a new iPhone and iOS system in September, many people upgrade at once. This year saw the release of the new iPhone, iPad.
Many people would choose to sell their old iPhone on the marketplace after upgrading to the newest model.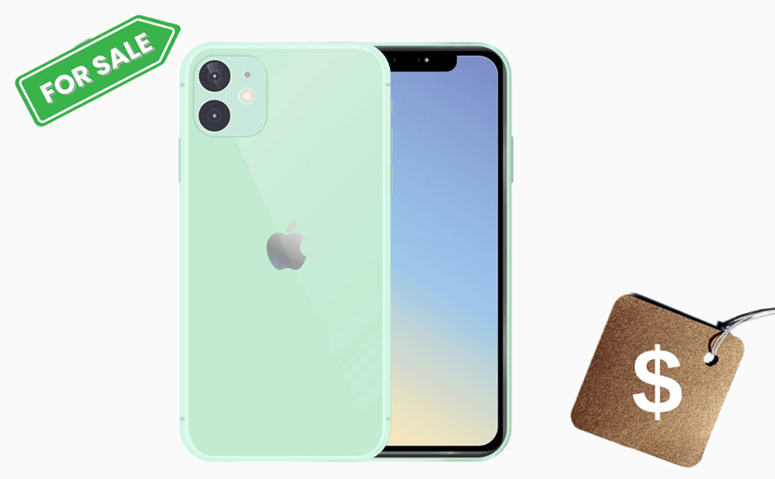 If you've chosen to trade in your old iPhone for some extra cash since you've updated to a newer model, you should do a few things before sending it in for an evaluation. Follow these guidelines to ensure a smooth sale, the security of your personal information, and the preservation of your old phone's data.
How to Wipe an iPhone Before Selling:
A simple Factory Reset using Settings, iCloud, or a computer connection will allow you to Erase Everything from your iPhone.
While the methods to Erase iPhone via the Factory Reset Process are straightforward, there are a few things you must perform first.
iPhone Backup to iCloud or Computer:
Creating a backup of your smartphone on iCloud, a Mac, or a Windows PC with iTunes is the first crucial and required step. Consequently, you must learn the distinctions between iTunes and iCloud Backups so that you can choose the option that works best for you.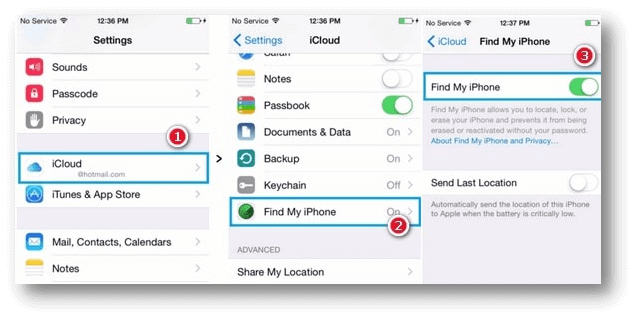 We advise that you download a full backup of your iPhone onto a Mac or Windows computer and make an iCloud backup of your data.
Sign Out of iCloud and App Store:
Before you sell your iPhone, be sure you've signed out of iCloud. It will prevent the new owner from accessing any of your information, including the locations of your other devices. Signing out of iCloud on your iPhone is a good idea before you sell it. Even if you fail to remember your Apple ID and password, you can sign out of iCloud remotely from any device.
You can now sign out of your iPhone by going to Settings > [YOUR NAME], then tapping Sign Out at the bottom. Turn it off by entering your Apple ID password and selecting the corresponding button. When you do this, the iPhone will no longer be signed into the App Store or your iCloud account.
Remove the SIM Card:
If you're planning on selling your iPhone, you should remove the SIM card first. This method allows you to transfer your current phone number to your new device easily. Contact your carrier if you need assistance moving carrier-linked services to the new owner (such as AT&T, T-Mobile, Verizon, or Sprint).
Wipe Your iPhone and Delete Data:
Exactly how does one clear all data from an iPhone before selling it? Deleting all your photos and messages is important before giving up your old iPhone. If you restore your iPhone to its original settings, all of your data will be deleted, and the device will function as if it had never been used before. Here's a guide on wiping your iPhone clean.
Keeping your information safe from prying eyes is paramount.
Go into your phone's settings and tap General.
Transfer or Reset iPhone, then Reset.
Finally, Erase All Content and Settings.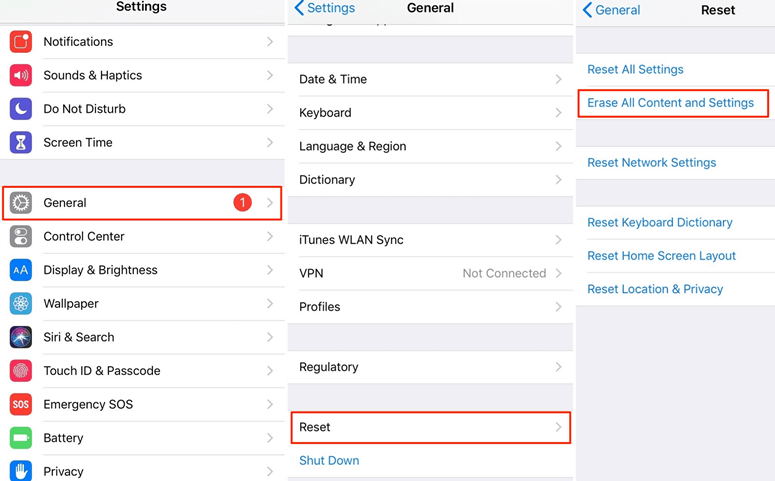 Unpair devices from your iPhone:
When getting ready to trade in an iPhone, the first step is to ensure that none of your other devices are paired with it. It includes Apple products like the Watch and AirPods and non-Apple gadgets like Bluetooth speakers. When you do this, no other devices will be able to connect to your phone.
Hold your iPhone close to your Apple Watch while wearing it and launch the Apple Watch app to remove the pairing. Select Unpair Apple Watch by tapping the information icon next to the watch you want to remove from pairing in My Watch > All Watches.
Select that option from the menu to activate Bluetooth for other devices. If you do this, your phone will display a list of all the accessories it is currently associated with. Select Forget This Device from the menus after tapping the info icon next to each device.
The Data Transfer Procedure:
Even while you can move your data to a new iPhone after selling your old one, it's best to do it before you do something drastic like wiping it or selling it. You should update your older iPhone to iOS 15 or later before proceeding. Update the software by selecting it from the menu at Settings > General > Software Update.
Turn on the new iPhone, say the iPhone 13, and bring it close to the old one to transfer data.
Conclusion:
You may now give or sell your iPhone or iPad with confidence. You've taken every precaution to ensure that the new owner of your iPhone won't be able to access any of your personal information by backing up to iCloud or your Computer using iTunes.
Hot Magoshare Products
Easy steps to recover deleted, formatted and lost data from local disk and external device.
Free Trial
Securely and permanently erase data before selling, donating or giving away PC and digital device.
Free Trial
Clone boot disk, external disk, USB flash drive, memory card and more on Windows PC.
Free Trial