Dell Notebook Data Recovery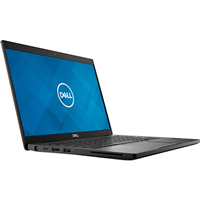 There are a lot of products developed and sold by the American multinational computer technology company known as Dell Inc. Among these gadgets we can mention personal computers, servers, cameras, printers, data storage devices, computer peripherals, software, and other electronics. Dell Notebooks are chosen and used by many users around the world. People tend to store a lot of information in their computers, though some of them prefer to make a backup using other drives, like external hard drives. If you lose important data from your Dell Notebook, do not feel so worried because there are ways to recover the information.
Recover lost data from Dell Notebook
When we lose data from Dell Notebook or any other device, it might make us feel very nervous, angry or worried and in many cases, it could seem the end of our data. This is not completely true, this lost information can be restored through different ways, such us using a previous backup, retrieving it from the recycle bin or any other possible location. But what happens, if we cannot get lost data back using these options? Well, we still have a chance because we can use a data recovery software.
Selecting the best data recovery software can be a complicated task since there are a lot of programs aimed at retrieving lost, deleted, corrupted, or formatted information. Here, we will recommend using Magoshare Data Recovery Software. This program is very reliable and it is considered as one of the most powerful and useful software, so if you need to solve a similar inconvenience, do not hesitate to use it.
Magoshare Data Recovery software may help users retrieve lost data from Dell Notebook and it can be done easily. Just follow these simple steps:
Step 1: Download and install Magoshare Data Recovery Software.
First of all, you need to download and install Magoshare data recovery on your Dell Notebook. The process is very simple and when you have installed it, just run it on the computer to continue with the recovery process.
Step 2: Choose the location on Dell Notebook.
Then, select your Dell Notebook hard drive as the location to be scanned. Sometimes, it is only a hard drive partition.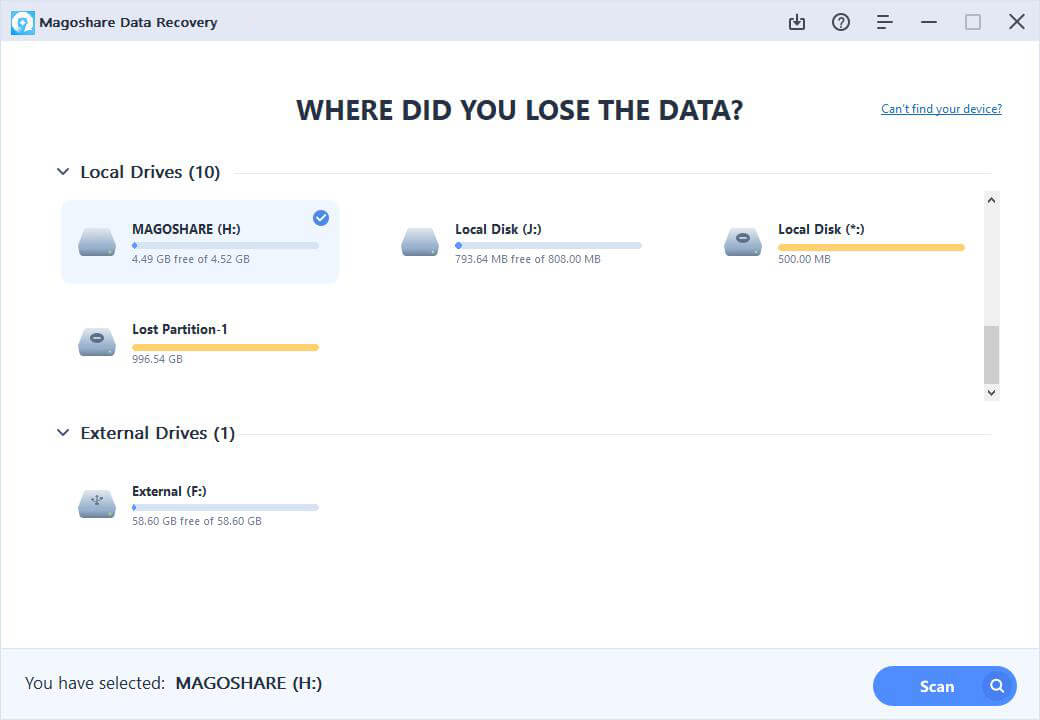 Step 3: Scan your Dell Notebook to find lost data.
After choosing the location, the scan phase should begin. You need to click on the Scan button and wait until it is completed.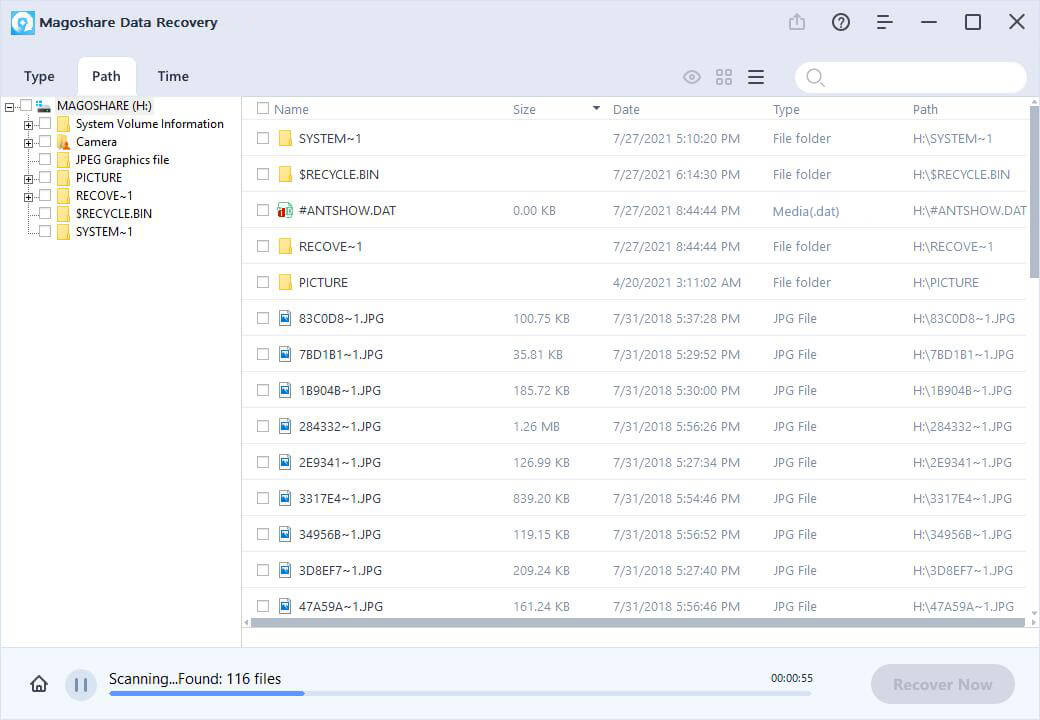 Step 4: Preview and recover lost data from Dell Notebook.
After the scan process finishes, you can preview, select and recover your files. Just click on the Recover Now button to save your data.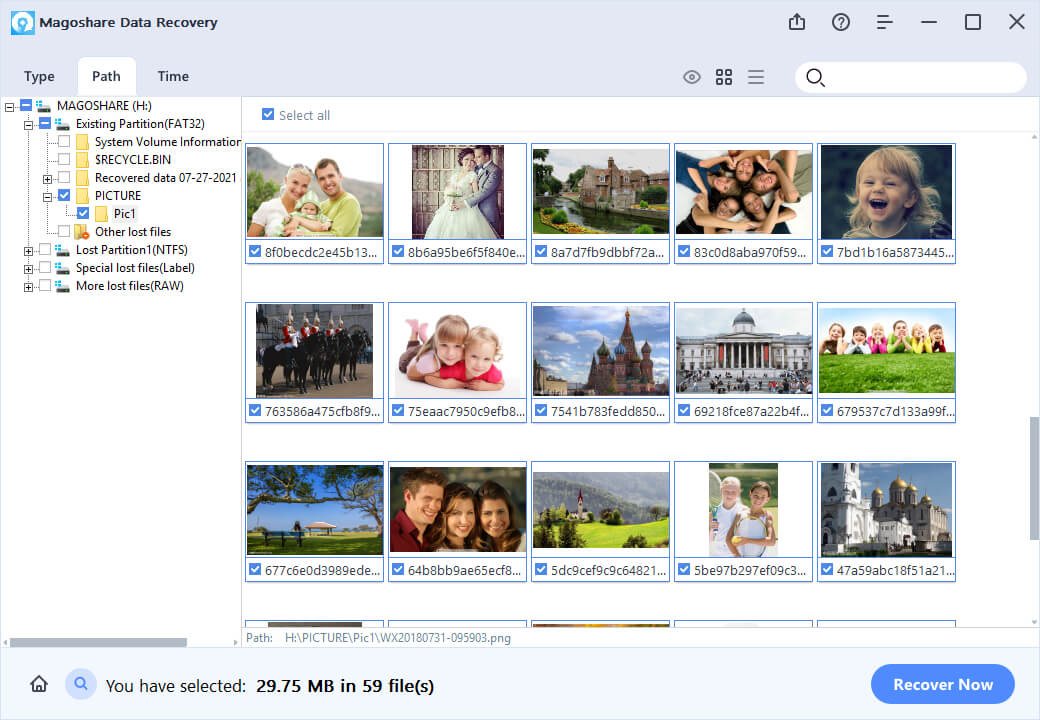 If you have the opportunity, you can make a backup to be sure your information is protected from unexpected issues, such as virus infection, deleted data, damaged device, corrupted drive and even formatted drive. The good news is that we can retrieve our relevant information using a great and reliable data recovery program like Magoshare Data Recovery, which is highly recommended and very easy to use. Download it here:
Permanently erase data before selling Dell Notebook
Before you sell or dispose old Dell Notebook, you'd better permanently erase all your private data on it. As you've seen, data recovery software is easily recover deleted or formatted data on Dell Notebook, you should try a pro solution to permanently destroy your data.
Magoshare offers data erasure software to permanently erase data. This software is AweEraser, it can help you securely and permanently erase data from Dell Notebook, making data recovery be impossible. Once your data is erased by AweEraser, the data is lost forever, can't be recovered by any data recovery software. Before you sell, donate or abandon your Dell Notebook, you can use AweEraser to securely and permanently erase your sensitive data.