Top 5 Alternatives to AnyRecover Data Recovery Software in 2022 [Freeware Included]
Best 5 free & paid alternatives to AnyRecover:
Many instances can result in the accidental deletion of your personal but important data. An unexpected click of your child in a play session can cause the deletion of precious data from your computer. You can also lose your files while trying to delete some files but also delete the dear ones without realizing their presence in the lot.
These and many other incidents can raise your anxiety levels especially if the data was of vital importance to you. If you have ever faced a data wipe on a small to large scale in the past, then there are software that promise to recover most of your deleted files. Yes, they even claim to recover those files that you may have deleted from your Recycle Bin which is thought to be the last place where deleted files can be searched before they are permanently gone.
The program on which this article is based is AnyRecover Data Recovery software which claims to perform data recovery based on various requirements of users. Taking it ahead as our main objective, we will be introducing to our readers 5 Best AnyRecover alternatives in case it does not match their criteria for one of the reasons given below.
About AnyRecover Data Recovery

AnyRecover is one of those data recovery software that wants to be your pal in your difficult circumstances. According to the official description, it can recover data from a range of devices such as USB Flash drives, SD Cards, and even SSDs.
Moreover, it also supports 1000 plus file types including documents, videos, and many more. Additionally, if you have deleted files from Recycle Bin, then AnyRecover affirms to "easily get them back". AnyRecover also advertises to offer a high recovery rate of data, based on its deep scan technology.
Pros
High Recover rate
Can recover data even if you press the "Shift + Delete" combo
SSD file recovery support Supports both Windows and Mac
Cons
200 MB limit for the free version
Not everyone will be willing to pay around $159 to get the full version
Best 5 free & paid alternatives to AnyRecover
If AnyRecover does not sound to be your software, then below are given 5 more software that also offer data recovery solutions much like AnyRecover.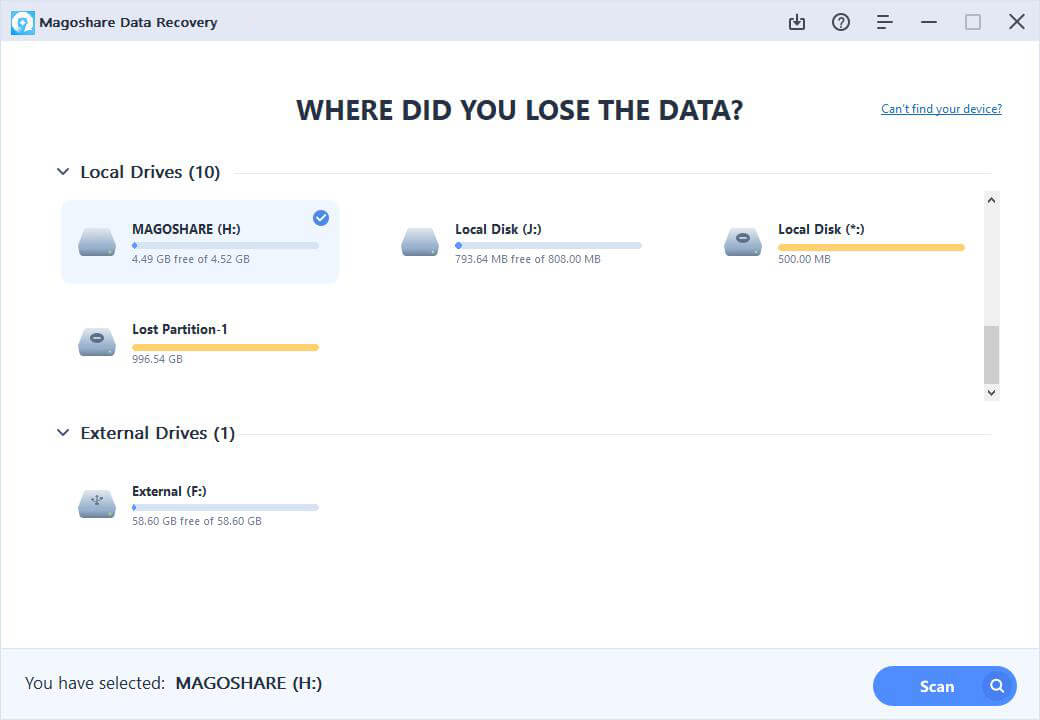 The first name on this list of 5 Best AnyRecover Alternatives is Magoshare data recovery software. Like other data recovery products, it also asserts to recover data from all sorts of drives. Moreover, it can also recover data from hard drives, memory cards, etc.
Magoshare Data Recovery supports 2000+ file formats and can be installed on both Windows and Mac. It offers deep scan mode to scan the disk drive and is able to find every recoverable file on the hard drive. Download it here:
Magoshare Data Recovery
Recover lost data from formatted or erased disk/device.
Recover damaged, corrupted or inaccessible data.
Easy-to-use - three steps to get all lost data back!
Pros
Multiple devices and files are supported
Find every recoverable file.
Easy-to-use
Deep scan mode
Cons
Not support to recover data from DVD/CD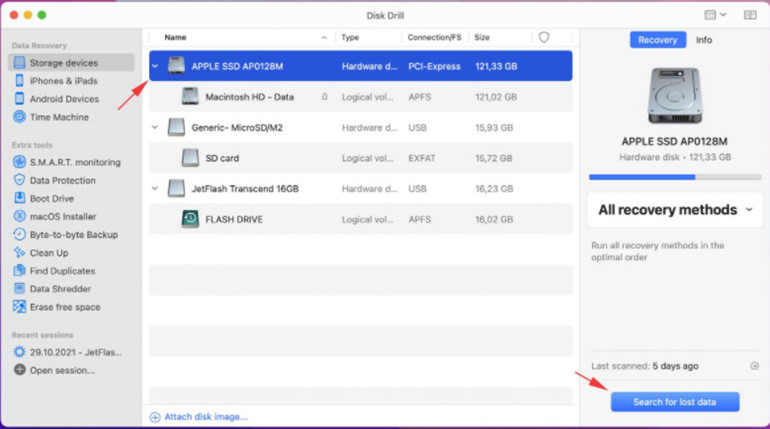 We pick up Disk Drill, a data recovery client by Cleverfiles. It is also separately available for both Windows and Mac. Disk Drill can recover your important documents, videos, and other file types with its different recovery methods.
Something that makes this software a bit more special is that Cleverfiles is offering a bunch of other software with it such as Disk Health, Mac Cleanup, Duplicate Finder, and a couple of others. Duplicate Finder is helpful to find duplicate files and remove them to save space on your computer.
Pros
Can recover the files even from Recycle Bin
Support for Windows and Mac
Multiple supported file formats
Cons
500 MB data recovery limit
Premium offers to start from $89
Need to buy separate versions for Windows and Mac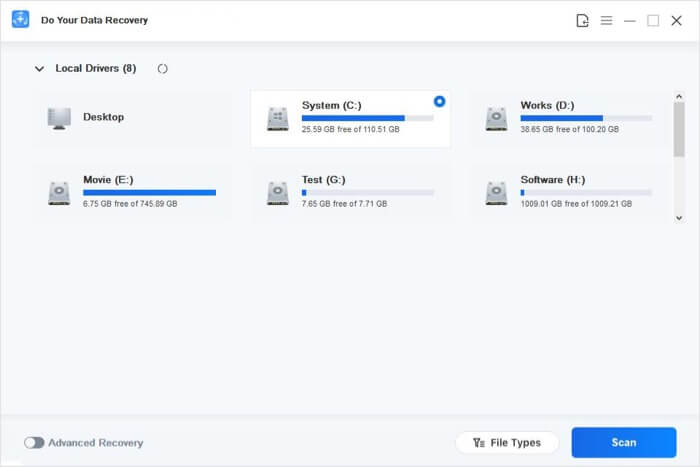 There are many data recovery software where file recovery is limited to 200-500 MBs, DoYourData changes that by introducing 1 GB of data recovery with its free version. Have you emptied your Recycle Bin accidentally containing important files? Don't worry as DoYourData can still help you to recover your lost files.
Do Your Data Recovery does a bit more than recovering lost data. It can also repair images and videos even if the integrity of these files was compromised. Moreover, it supports the recovery of more than 1000 file types including documents, videos, and email files.
Pros
Supports a wide variety of file types
1 GB of free Data Recovery access
Support for both Windows and Mac
Cons
Like other software, Premium offers start from $49.95
Need to buy separate software for Windows and Mac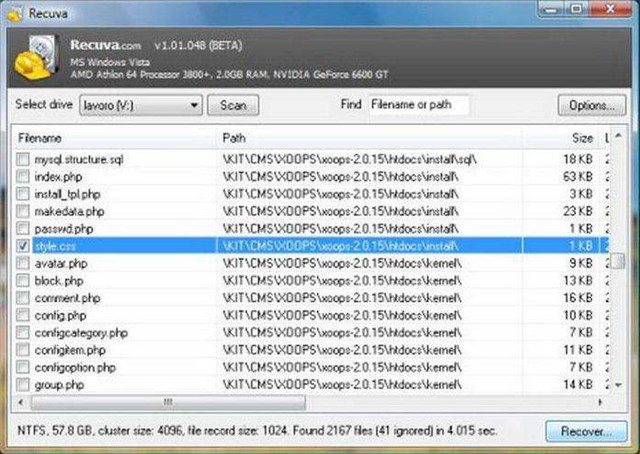 Piriform software limited offered CCleaner some years ago and it became a hit with users facing slowdowns on their computers. Recuva is also software from Piriform but with data recovery purposes this time.
Recuva claims to provide a data recovery solution in case data was lost accidentally or because of a sudden computer crash. It has a deep scan mode that can increase the chances of recovering your data.
One more thing that this software does and seems to be very promising is the deletion of files in case you want to get rid of them permanently. It deletes the files with what Recuva says are "Military-standard deletion techniques" to make sure your file is really deleted.
Pros
Provides a combination of data recovery and data deletion in one package
Deep scan mode for hard-to-find files
Cons
Limited features in free version
Need to purchase the premium version for more features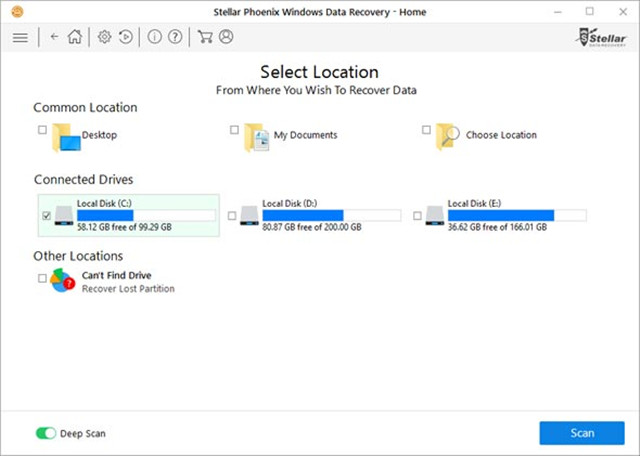 Stellar Data Recovery software almost follows the footmarks of DoYourData by giving free data recovery of files up to 1 GB. It also lets you preview the data before you proceed with the recovery process. Additionally, it can recover data from any storage media including internal hard drive and SSD. Also supported is a wide array of file types such as documents, videos, and photos.
Pros
1 GB of free file recovery support
Support of a wide range of devices and file types
Cons
Advanced features are only available in premium and above tiers
Three steps to recover lost data with AnyRecover alternative
Step 1. Open Magoshare Data Recovery on your computer, then select the hard drive where you delete or lose your files.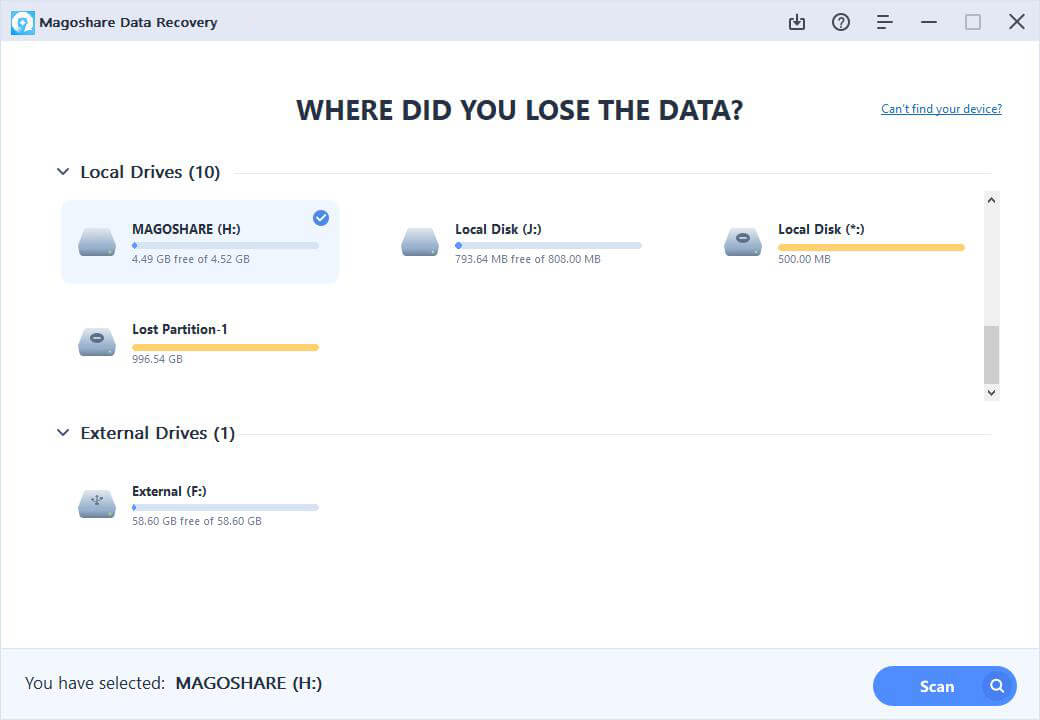 Step 2. Click on Scan button. Magoshare Data Recovery will deeply scan the hard drive and find all recoverable files.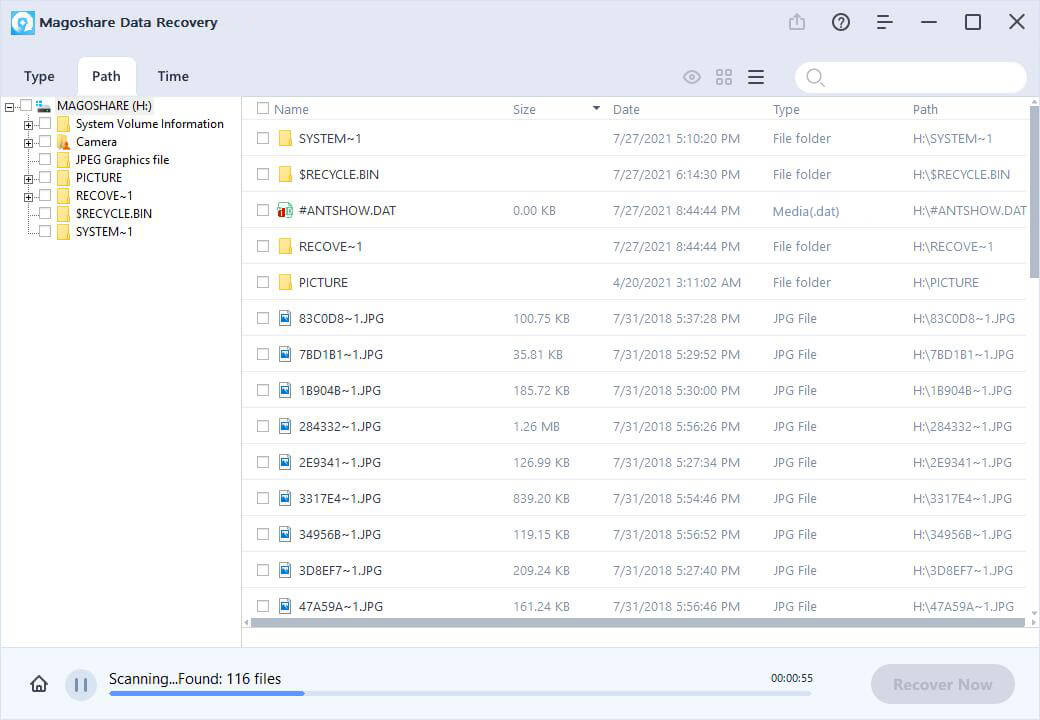 Step 3. Once the scan is completed, just preview all recoverable files. Then select the wanted files and save them.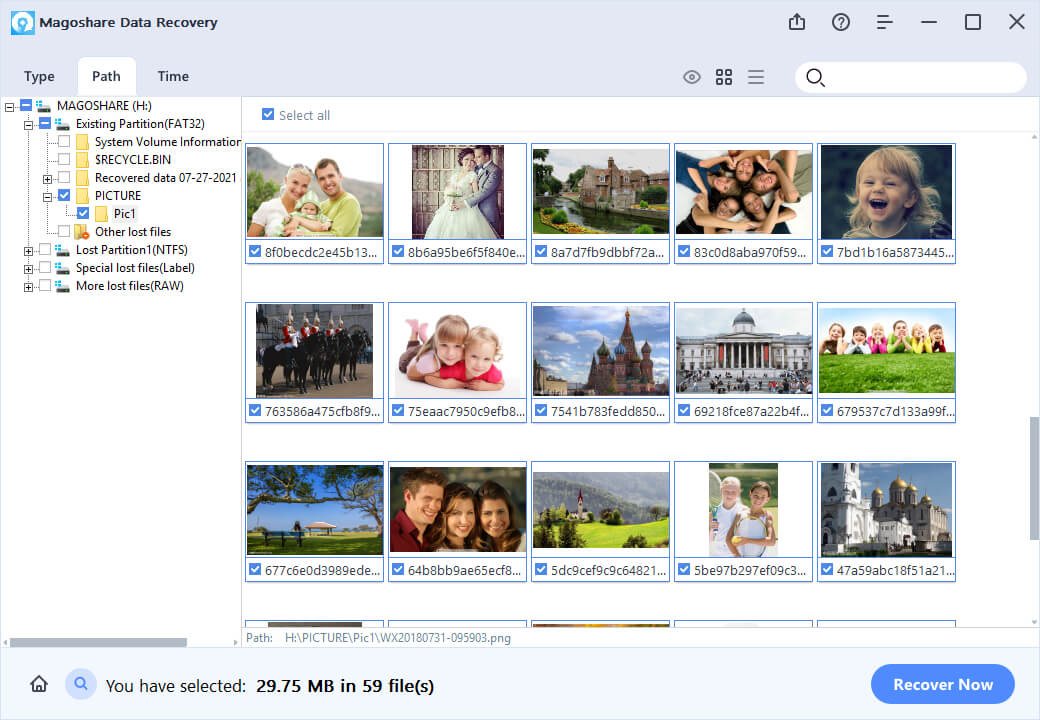 Conclusion
Although AnyRecover is a good recovery software as any other product of the league, there can always be a need for alternatives to software. Hence, in this article, we have briefly mentioned the 5 Best AnyRecover Alternatives that can be tried in case you AnyRecover is not enough for you. We hope that you liked this list.