Hitachi Hard Drive Data Recovery
We can find different hard disk drive brands, like Hitachi. These storage media products allow people to store a lot of important files, including photos, videos, audios, PDF files, music files, images, notes, contacts, works, archives, and others. You can get them depending on their features and what you really need. For example, some of them provide better features than others such as storage capacity, speed, affordability, durability, quality, power consumption, among others. When losing data from hard drive or any other devices, it is normal to feel worried, but all of them can be restored, so you can calm down and find a good Hitachi hard drive data recovery software.
Steps to recover lost data from Hitachi hard drive
If you lost data from Hitachi hard drive, you might retrieve it using a great data recovery software. There are many programs people can use to get their lost files back, so it could be a little bit confusing when choosing one of them and that is why we will recommend using Magoshare Data Recovery. It is considered as one of the best programs targeted at recovering deleted information. It provides different features and advantages, like for example:
Magoshare Data Recovery is compatible with Windows and Mac.
It is a reliable software.
It is quick and simple to use.
It allows users to recover lost, deleted, formatted, damaged or corrupted data.
This software is very useful for recovering all types of lost files.
Magoshare Data Recovery offers people a quick solution to deal with their data loss issue. Maybe, it sounds like something very complicated, but it could be a very easy task if you use this software. You only need to follow these steps:
Step 1: Download and install Magoshare Data Recovery.
First of all, you need to download and install the software. Then, open it on the computer and it will be ready to deal with your data loss issue.
Step 2: Choose Hitachi hard drive.
Then, you have to choose Hitachi hard drive as the location to be scanned.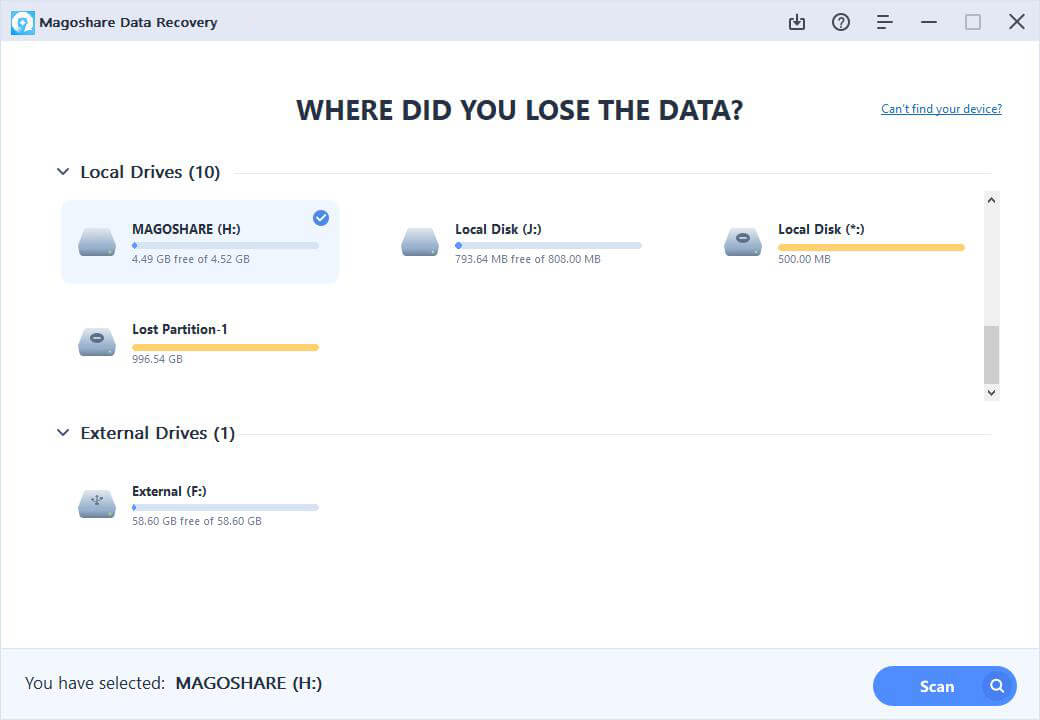 Step 3: Scan Hitachi hard drive.
After having chosen the hard drive, Magoshare will scan it to find all recoverable data. You only need to click on the Scan button and wait till it finishes. A list with all the recovered files will be shown when scanning is complete.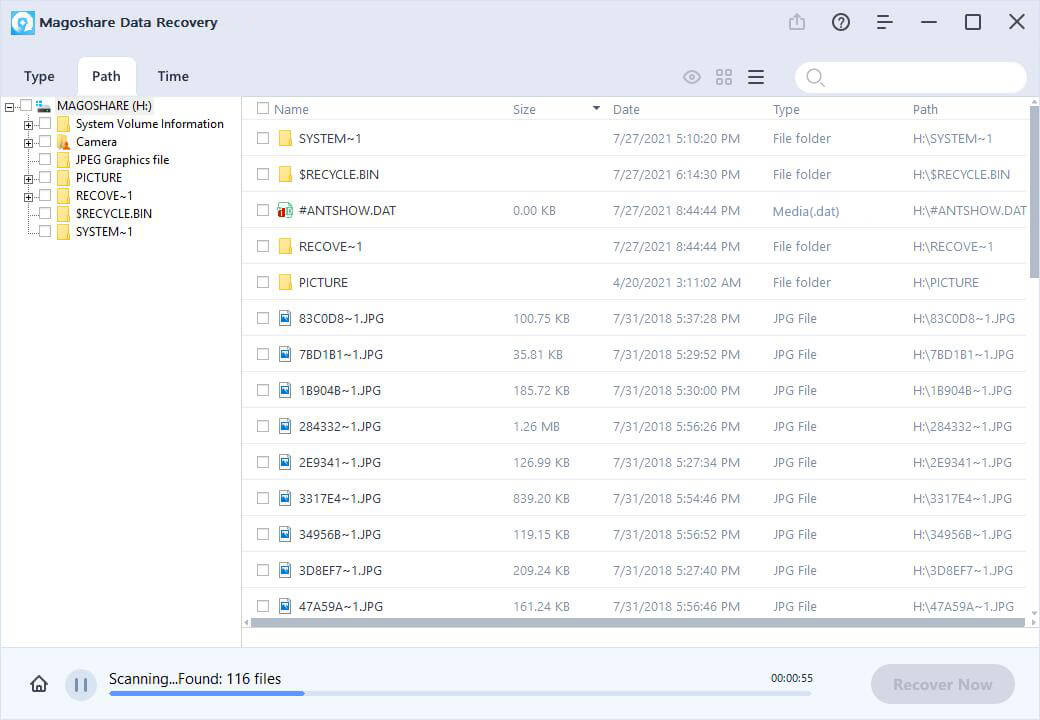 Step 4: Preview and recover lost data from Hitachi hard drive.
Finally, you can preview and recover lost files. You can save all the recently recovered data or just the ones you consider necessary. Here, you have to click on the Recover Now button to save them. As a general recommendation, we can say it could be great making a data back and so protect important data in case of future issues.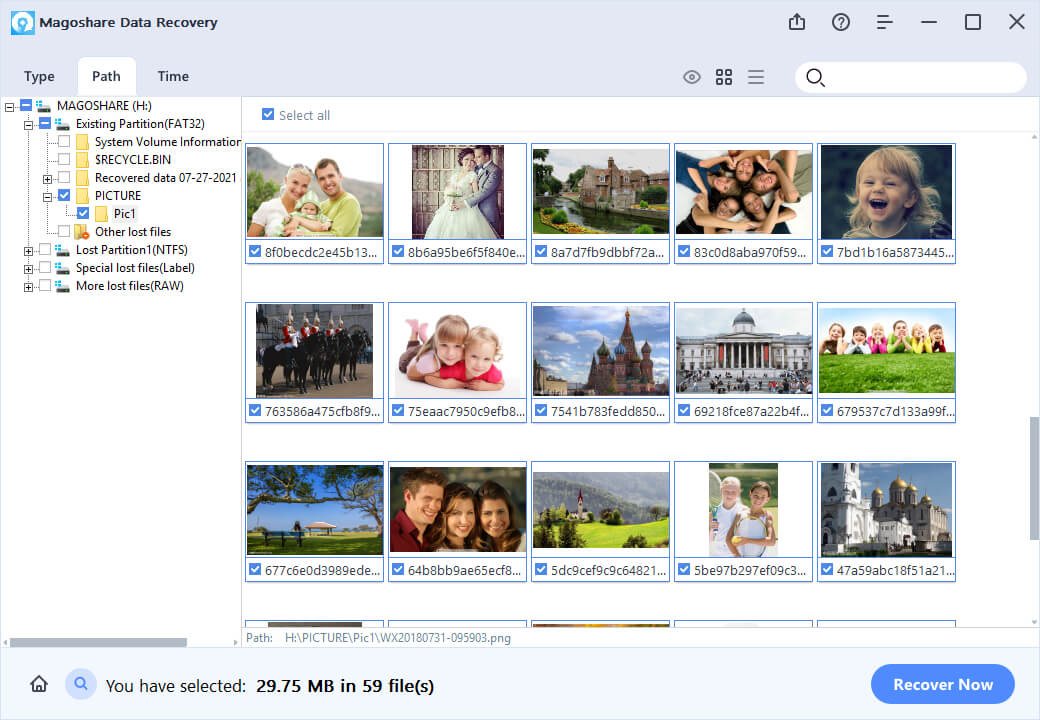 Magoshare Data Recovery not only can recover deleted files from Hitachi hard drive, but it also can help you recover lost data from formatted or erased Hitachi hard drive. With deep scan mode, it even can help you recover lost data from damaged, inaccessible or crashed Hitachi hard drive. Download it here: