How to Recover Lost Data after Format Failure?
Through this guide, we will show you an easy way to recover lost data due to format failure. This is a common issue people have to deal with and it is normal to feel so worried about this problem, though these files can be retrieved. There are many data recovery programs people might use to recover lost information. These programs can be useful for recovering deleted, formatted, damaged or corrupted files and many of them provide better features than others, so you can find information about them before making your choice. Here, we will recommend Magoshare Data Recovery Software.
Steps to recover lost data due to format failure
People can lose their files due to different reasons, including format failure, system crash, accidental format, hard disk crash, software failure, virus infection, and other causes. The good news is that professional data recovery programs can recover them. Some of them are very simple to use, so you can do it by yourself following some instructions. Magoshare Data Recovery Software provides great features, including ease, speed, reliability and compatibility with different operating systems.
Many users recommend Magoshare Data Recovery because it is a powerful software useful for recovering lost, deleted, formatted, or damaged files from different locations like for example: memory cards, USB flash drives, digital cameras, local and external hard drives, MP3, MP4, and others. The data recovery process is very simple and you only have to follow these steps:
Step 1: Download and install Magoshare Data Recovery on the computer.
First of all, you need to download and install the program. Then, run it on the computer and continue with the other steps.
Step 2: Select the location to find lost data.
Then, it is necessary to choose the location where the files were lost. If you prefer, Magoshare can recover lost files from any folder, hard drive partition, the entire hard drive, and even from an external device.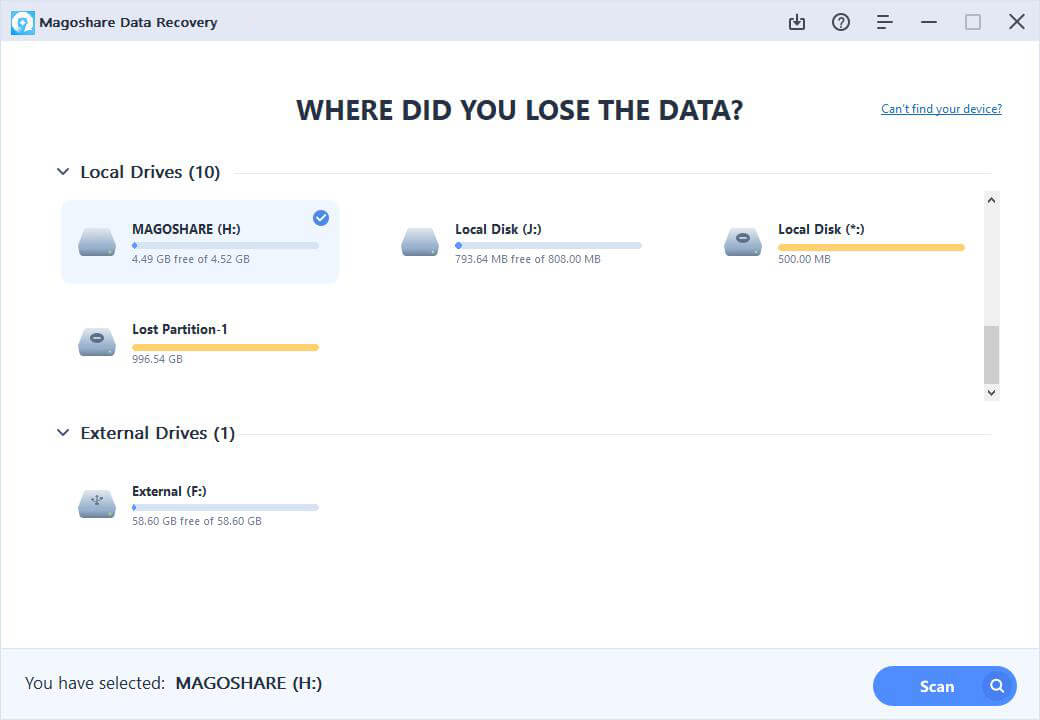 Step 3: Scan the chosen location.
Once you have chosen the location, Magoshare Data Recovery Software will scan it in order to find all the recoverable files. Just click on the Scan button and wait until the program finishes scanning the hard drive.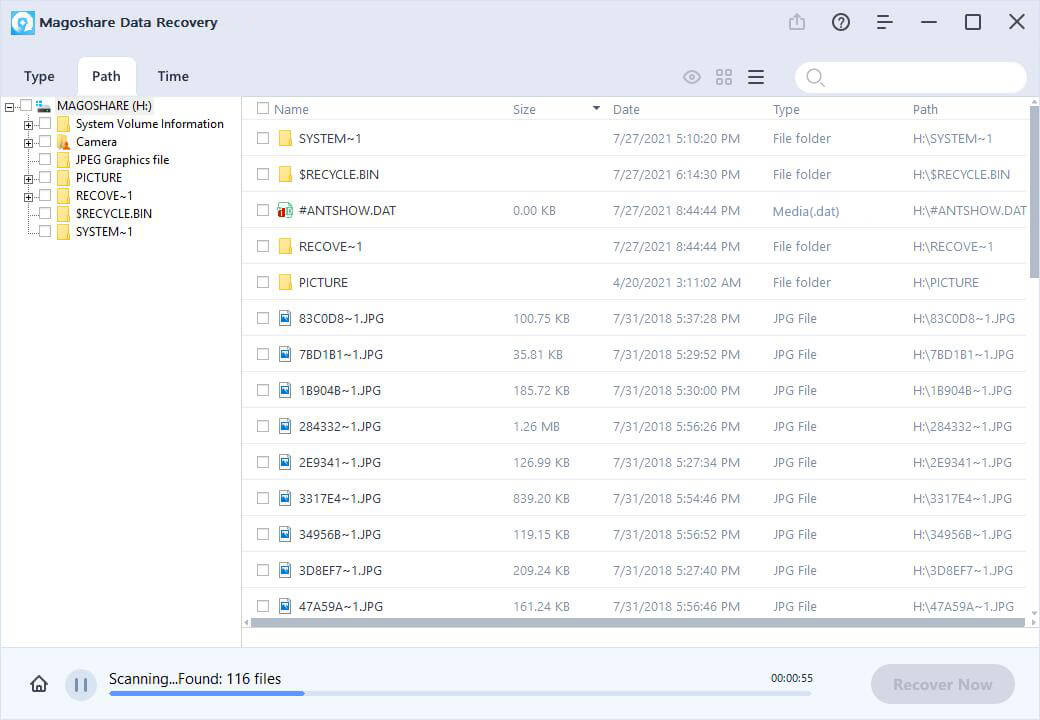 Step 4: Preview and recover lost data.
After the scan process finishes, you can preview and recover the files you need or if you want, you can save all of them. Just click on the Recover Now button to save them. These files might be saved on the computer or using another drive, like an external hard drive.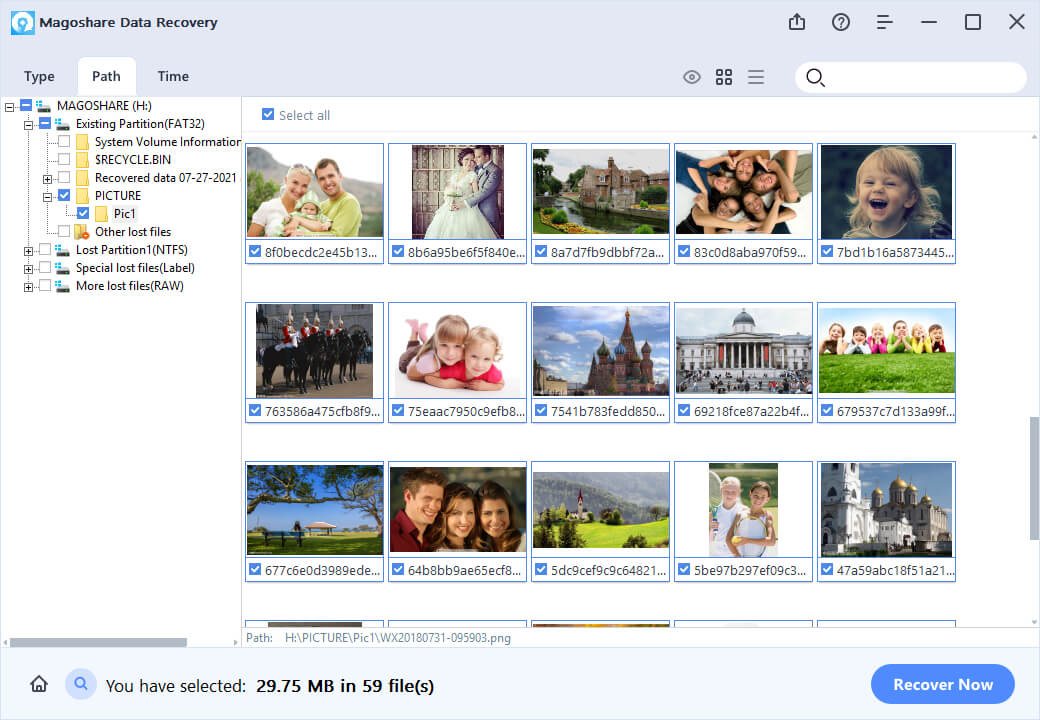 As you can see, Magoshare Data Recovery is a pretty reliable software, which can help you recover lost data due to format failure or any other issue, responsible for your data loss. There is no reason to feel so upset and worried about your lost files, since you might get them back in a very simple way. This professional data recovery software makes possible what seems to be impossible and that is a good reason to trust it.
How to format stubborn or virus-infected hard drive?
In some cases, you can't successfully format a hard drive with OS built-in format tool. You can try third-party disk format tool to help you format stubborn or virus-infected hard drive. Magoshare offers a reliable disk format tool - AweEraser. You can choose the Erase Hard Drive tool to help you wipe and format a stubborn/virus-infected hard drive on PC or Mac.