Easy Solution to Recover Deleted/Lost Desktop Files or Items
Today, I upgrade my PC from Windows 8.1 to Windows 10. However, after installing the Windows and restart the computer, some of my documents and icons on the desktop are lost. There is nothing in recycle bin. I don't have backup of the desktop documents, and they are very important to me – including my work documents and photo documents. So, I have to find a solution to recover the missing items and documents on the desktop. Fortunately, I have installed data recovery software on my computer, it can help me quickly recover the lost files and items on the desktop. If you also want to recover deleted/lost desktop files/items, just follow the guide below.
Guide: how to recover deleted or lost files from desktop
First of all, you should find reliable data recovery software to help you recover deleted desktop files or items. I have installed a reliable data recovery application on my PC – Magoshare Data Recovery freeware. It is comprehensive data recovery software that can recover lost data from any hard drive or location. I choose it to recover my lost desktop files because it can:
Recover deleted desktop items and files.
Recover missing desktop documents.
Recover all kind of files from desktop.
Magoshare Data Recovery can recover deleted or lost desktop files under Windows 10/8/7/Vista, macOS 10.13, 10.12, OS X 10.11, 10.10, 10.9, 10.8, 10.7, etc. I have used Magoshare Data Recovery for 2 months. It is the easiest data recovery software I've used. So, I can easily recover deleted documents from desktop. Here are the steps of recovering lost desktop files with Magoshare Data Recovery.
Step 1: Select desktop to scan.
When I want to recover deleted items and documents from desktop, I select desktop or C drive to scan. After I click on "Scan" button, Magoshare Data Recovery quickly starts scanning my desktop location and find lost files.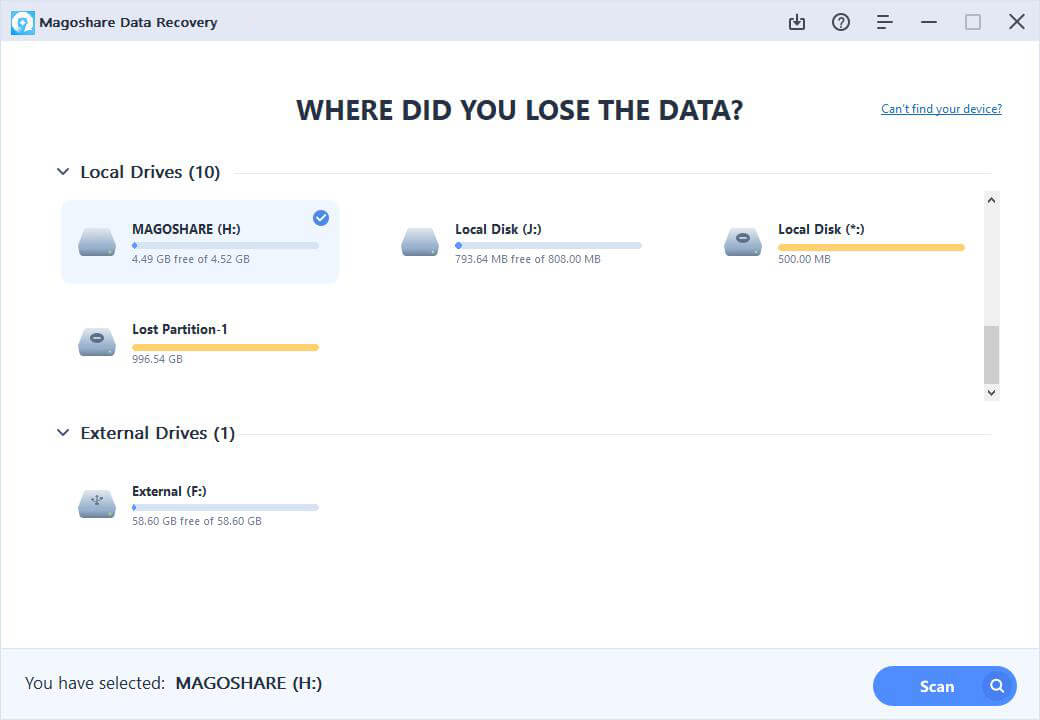 Step 2: Preview and recover lost files.
When scan is complete, Magoshare Data Recovery will list all the recoverable files. I just need to select the files I want to recover and click on "Recover Now" button to save them to my computer.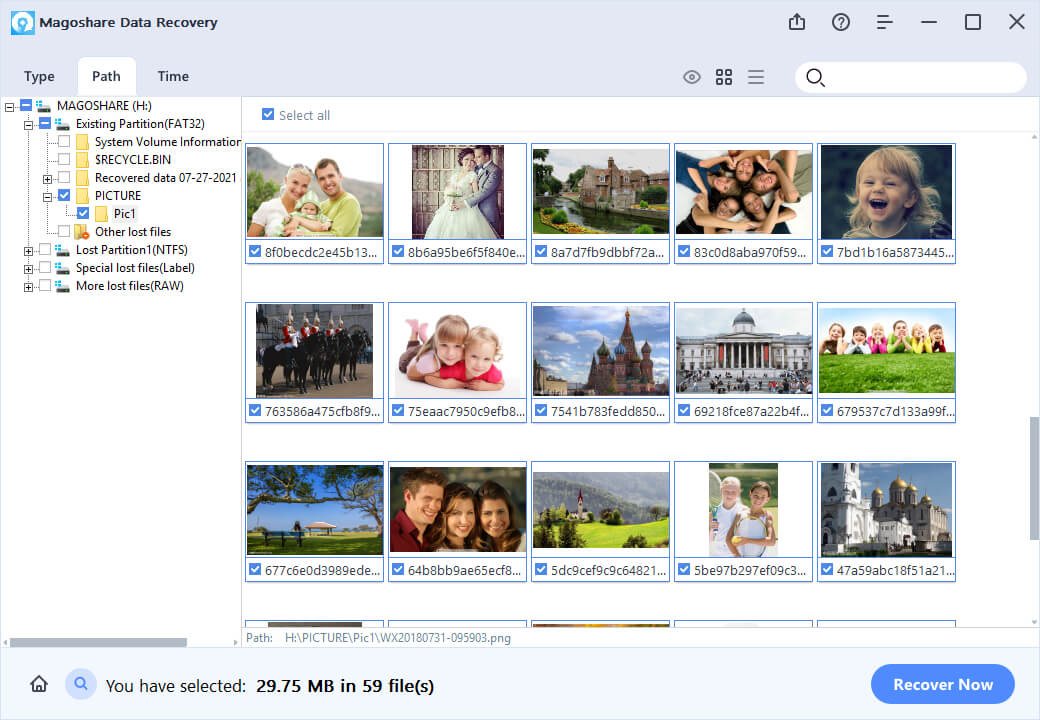 With Magoshare Data Recovery, I can quickly recover lost desktop files. Actually, it finds so many files, even can find the items which were deleted 1 year ago. Before recovery my files, I can preview all the photos, documents to check their quality. After finding my lost documents, I can quickly save them to my computer. But before getting all my files back, I won't save files to the C drive in case that the disk space of lost documents would be overwritten by saved files.
Magoshare Data Recovery can easily recover deleted desktop files on PC. And the Mac version of Magoshare Data Recovery also can quickly recover deleted or lost documents on Mac desktop. It can scan the location of desktop or Mac HD and find all recoverable files. If you are a Mac user, you can download the Mac version of Magoshare Data Recovery to help you recover deleted/lost documents or items from Mac desktop.